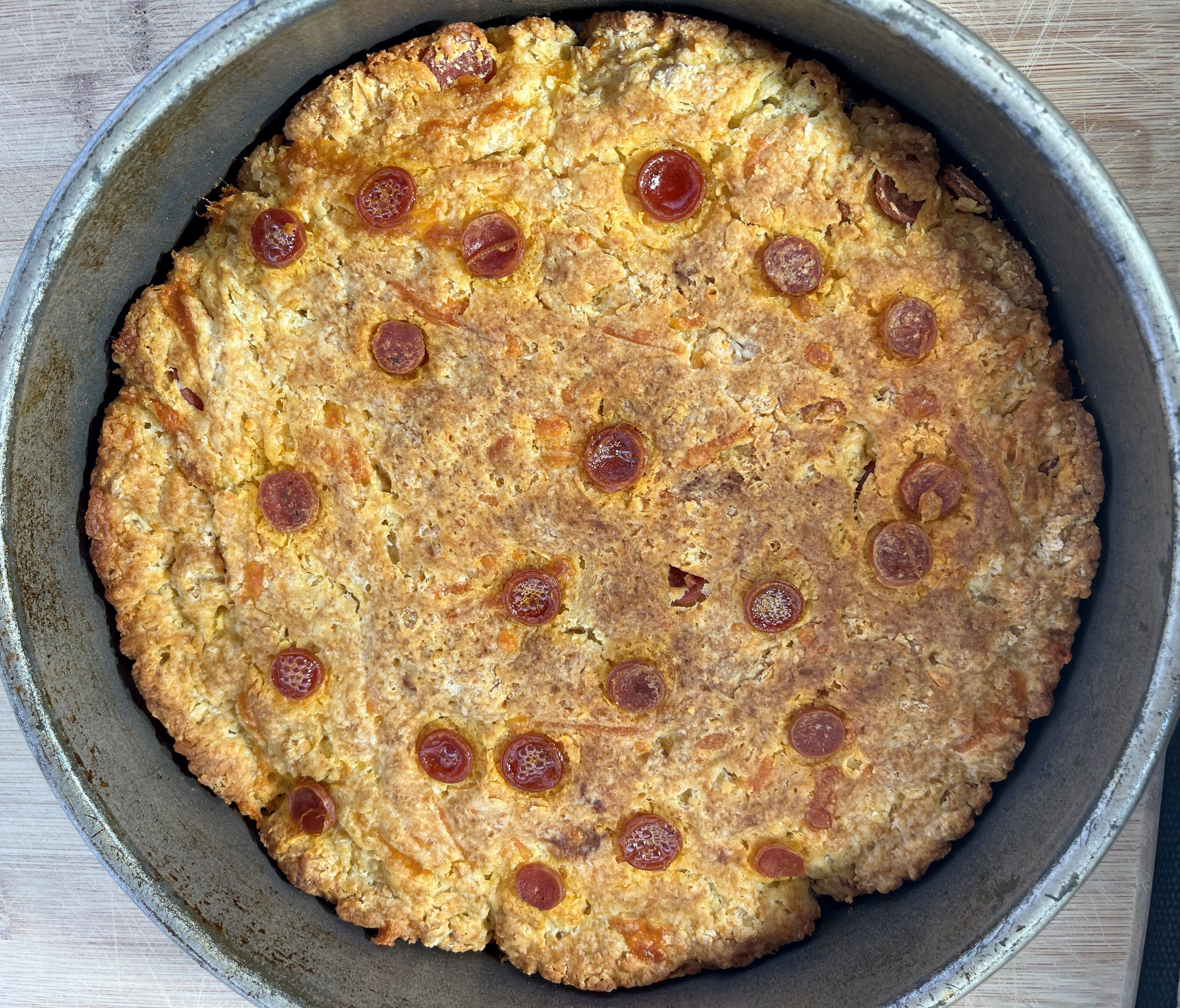 Cheesy Damper is an Australian quick bread which was demonstrated on the Rachel Ray show.  It can be ready in about 30 minutes.  I have 2 versions below, a larger one suitable for a 12-inch cast iron skillet, and a smaller one suitable for a 9-inch cake pan.  Since I had some mini-pepperoni on hand for one of my granddaughters, I added some as an extra touch, which I thought went well.
Preheat the oven to 425 degrees.
In a large bowl, mix together the flour, baking powder, baking soda, and salt. Add the grated cheese and grate the butter into the dry ingredients. Mix them together. Make a well in the center and pour in the buttermilk. Mix until the mixture is moistened, but it is OK if it is lumpy. (In other words, do not overmix and develop the gluten.) Mix in the mini-pepperoni if using.
Grease the skillet or cake pan with cooking spray. Put the dough in the pan and spread it with your greased hand to fully cover the pan. Bake for 15-20 minutes until nicely browned and cooked through. Serve immediately.