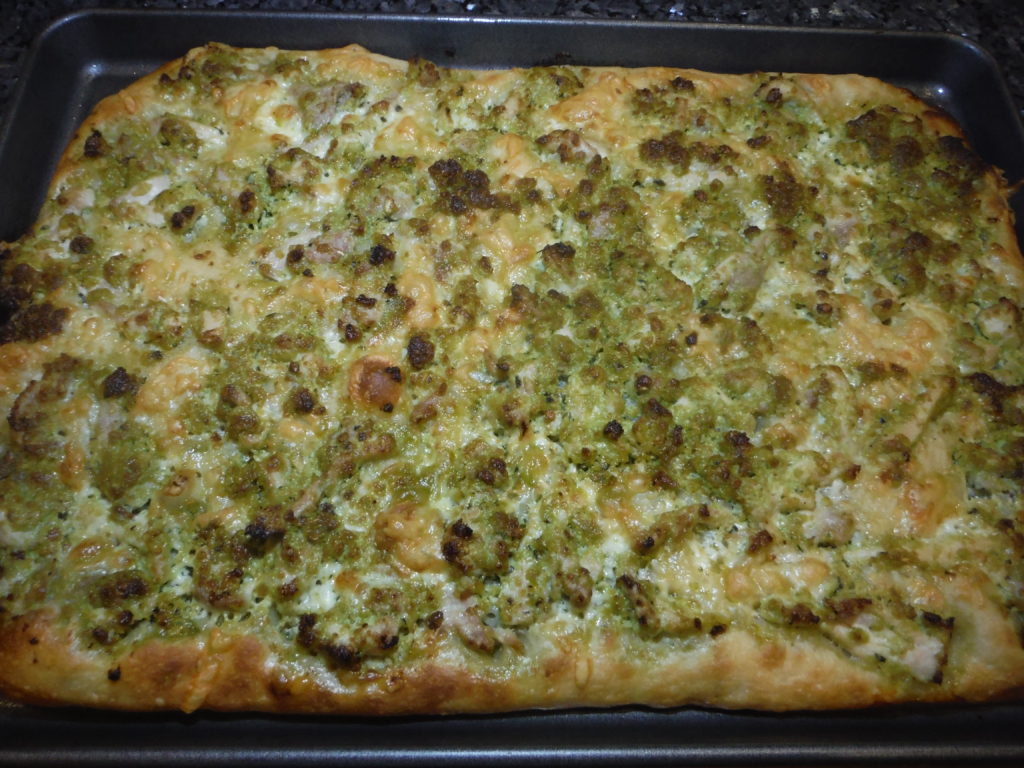 Since I had leftover garlic scape pesto in the freezer, I decided to use it for a chicken pesto pizza. The quantities below will serve 4 people.
I full recipe of pizza dough (from Pizza for One or for Many )
1 cup pesto
1 lb. boneless chicken thigh meat, thinly sliced
4 oz. grated mozzarella
2 tsp. olive oil, plus more to oil your hands
Preheat the oven to 475 degrees. Spread 2 tsp. of olive oil over a cookie sheet, and using oiled hands spread the risen pizza dough over the sheet. It may take several tries to get the dough to fully cover the sheet as it will tend to pull back. Sprinkle the grated mozzarella evenly over the pizza dough. In a bowl mix together the chicken and pesto, and then spread them evenly over the pizza.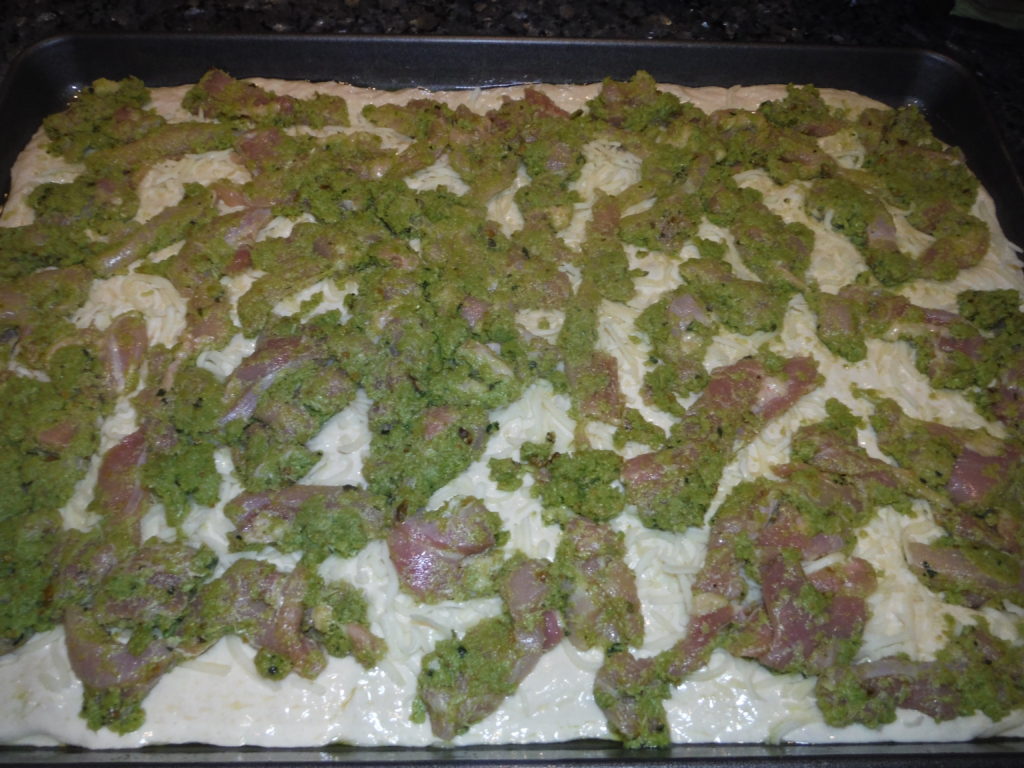 Bake 18-20 minutes until the chicken is cooked and the dough is cooked and golden.