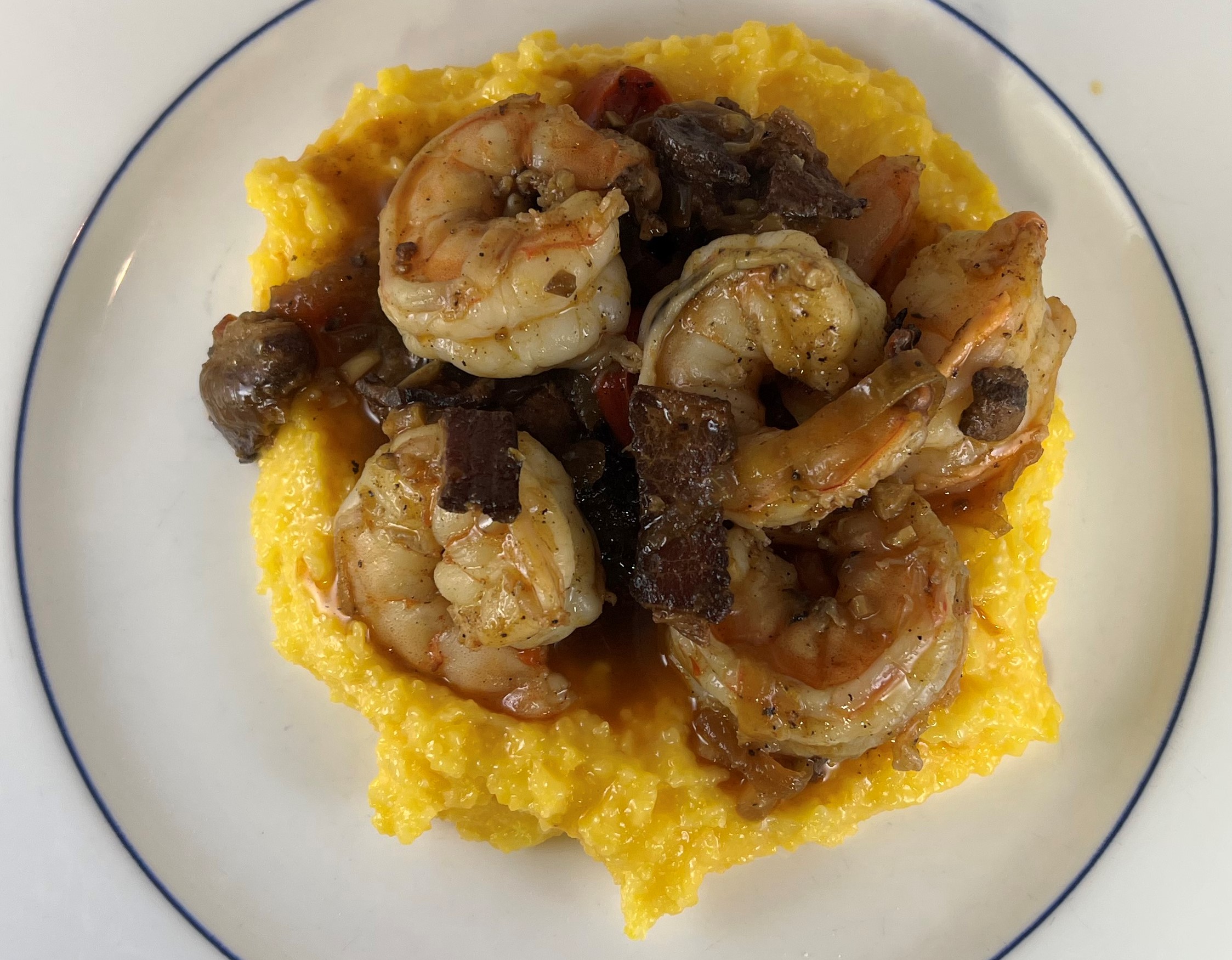 This simple but extremely tasty recipe is an adaptation from a camping recipe in Wikibooks. Use whatever kind of grits you happen to have. I had a container of Quaker Quick 5 minute grits, which is why I used them in this recipe. Slower cooking artisanal grits would be even better. This makes 4 servings.
4 strips thick smoked bacon, cut into lardons
1 red bell pepper, cut into strips
½ large onion, cut into half moons
3 cloves garlic, chopped
1 pound large shrimp, peeled and deveined
Juice of one lime
Hot sauce to taste
2 cups water
½ cup quick grits
4 oz, grated cheddar cheese
Garlic powder, dash or to taste
Fry the bacon until crisp in a large skillet. Pour off most of the bacon grease and reserve it for further use in the recipe. (If the bacon is very fatty, you may have a large excess, and if the bacon is very lean, you may actually need to later add some oil.) Add the red bell pepper, onion, and garlic to the pan and cook until it is soft. Add the lime juice and a little hot sauce. (I like to use SriRacha sauce.) Have the shrimp peeled and ready to use.
Meanwhile make the grits in a small pot according to the package directions. In the case of the quick grits, this means bringing the water to a boil, and then slowly stirring in the grits, and reducing the heat to medium low. Cover and cook about 5 minutes until thickened. Then stir in the grated cheese and the garlic powder.
When the grits are ready, add the shrimp to the bacon and vegetable mixture in the skillet and cook over medium heat until the shrimp are pink and just cooked through, about 3 minutes.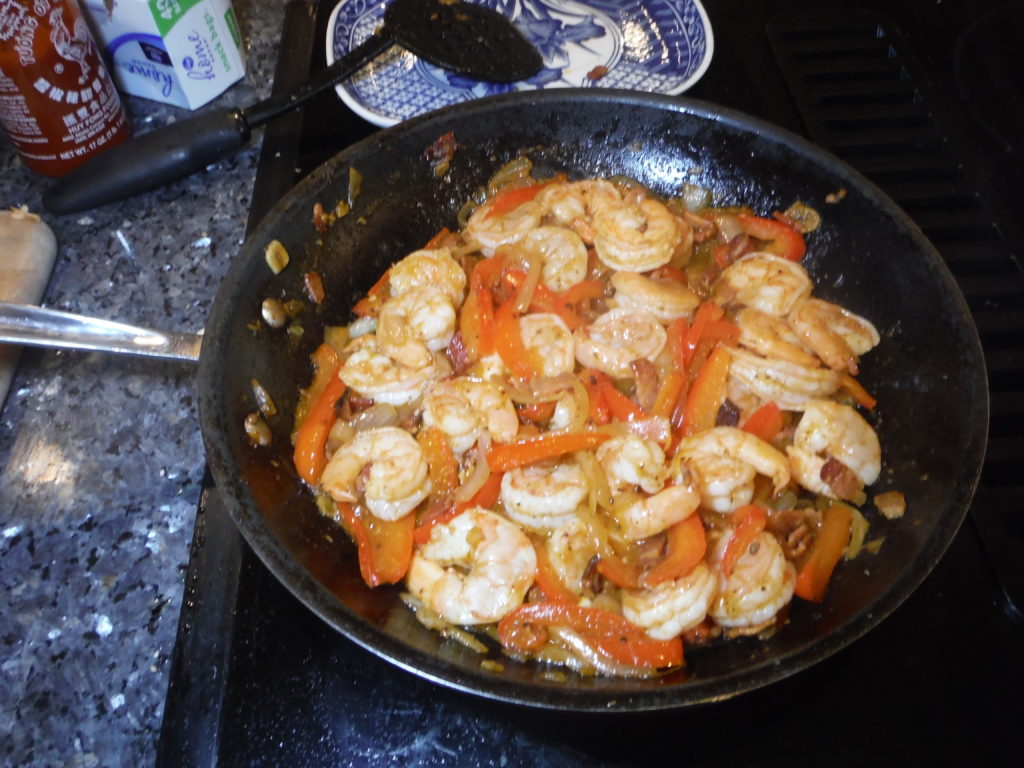 Serve immediately over the cheese grits.