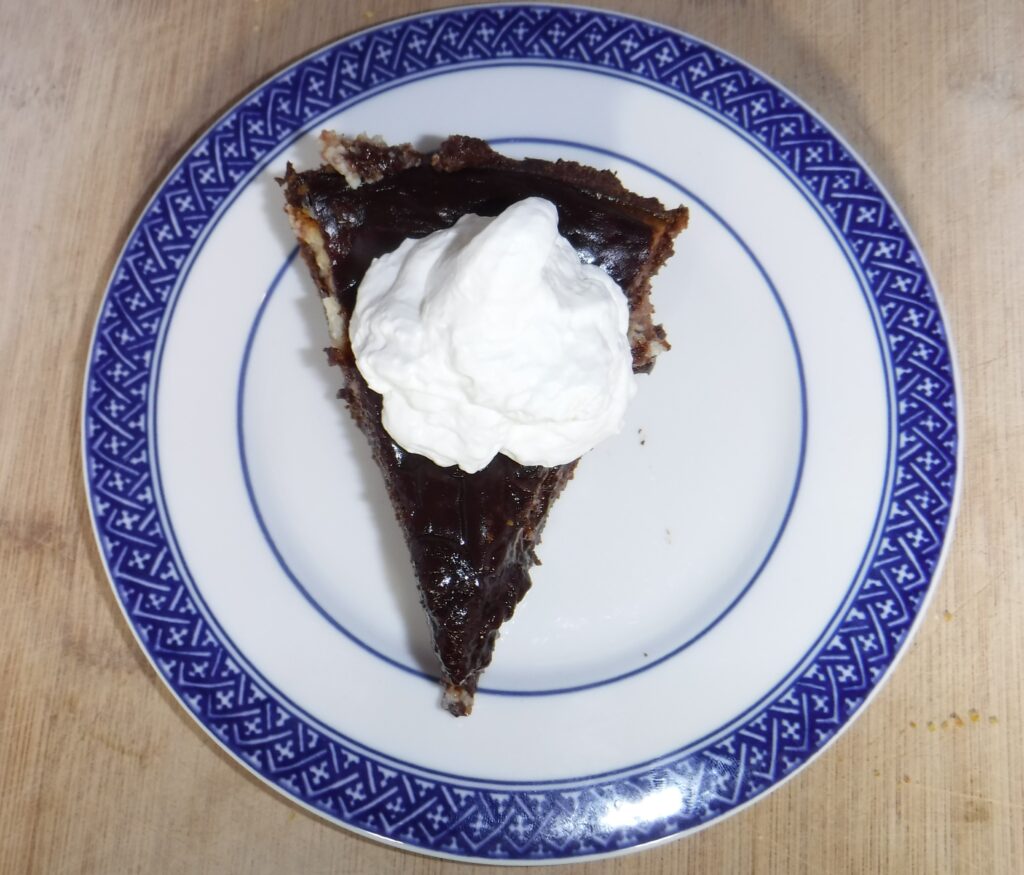 This easy cheesecake is based on a recipe from Andrea's Kitchen which I spotted in a Hanover County publication. It makes 8 servings
Cheesecake
6 oz. cream cheese (at room temperature)
1 egg
1 tsp. vanilla
14 oz. can sweetened condensed milk
1 cup mini semi-sweet chocolate chips
1 tsp. flour
6 oz. ready-made chocolate cookie crust
Ganache
½ cup semi-sweet chocolate chips
¼ cup chocolate cream
Optional Garnish
Whipped cream
Preheat the oven to 350 degrees.
Beat the cream cheese in the bowl of a stand mixer until fluffy. Add the egg and vanilla, and mix to combine. With the motor running, slowly add the sweetened condensed milk. Continue to beat until all combined. In a small bowl, toss the mini-chocolate chips with the flour. Fold them into the batter. Fill the crust and bake until the cheesecake is cooked through and a toothpick in the center comes out clean, about 30-35 minutes.
While the cheesecake is baking, mix together the ganache ingredients in a small saucepan. Heat and stir until the chocolate chips are all melted and mixed uniformly with the cream.
When the cheesecake comes out of the oven, spread it while hot with the ganache. Cool for at least an hour before serving. Serve with whipped cream if desired.