These are crab cakes with just enough binder to hold them together, and just enough flavorings to enhance the crab meat, which is the star of the disch. There is no attempt here to reinvent, modernize, or freshen up a classic, nor is there any attempt to make the dish less expensive by stretching out the crab meat with fillers. This is an adaptation of a recipe in Serious Eats and will serve 4 people.
1 lb. lump crab meat, divided
1/3 cup mayonnaise
½ cup panko bread crumbs
1 large egg, beaten
2 Tbs. Dijon mustard
2 tsp. Worcestershire sauce
4 dashes Tabasco
½ tsp. paprika
½ tsp. kosher salt
Freshly ground pepper
3 Tbs. vegetable oil for frying
Lemons or tartar sauce
In a large bowl, mix together the mayonnaise, bread crumbs, egg, and flavorings. Add half of the crab meat and mix well, breaking it up. Carefully fold in the remaining half of the crab meat trying to keep the lumps intact.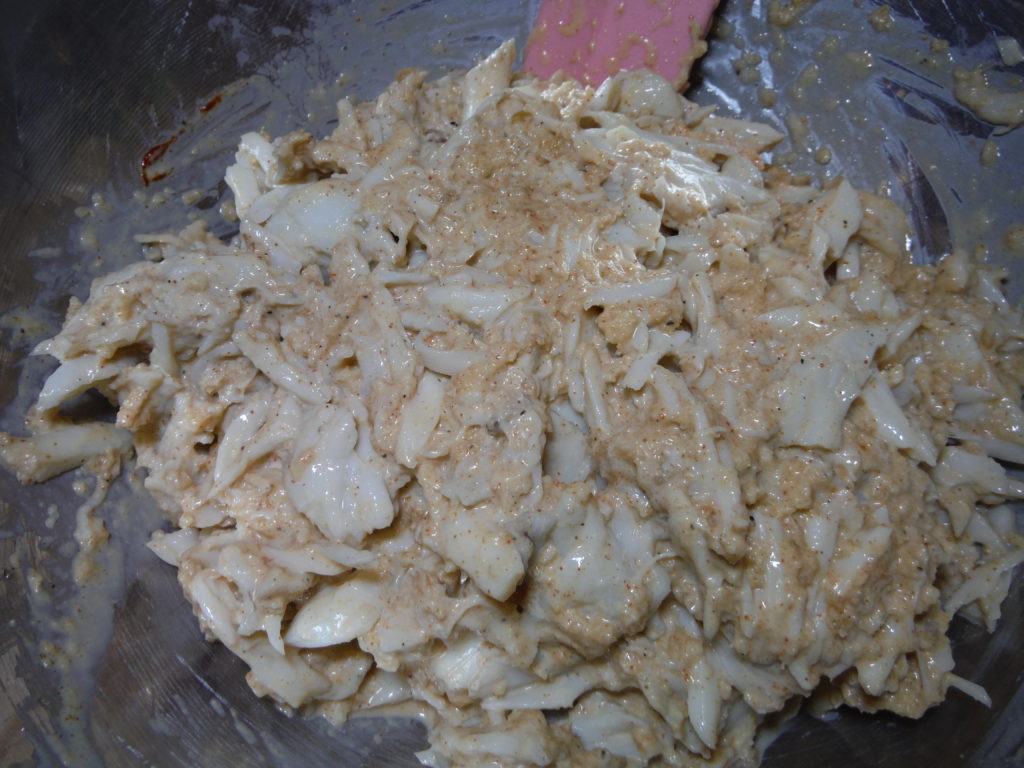 Put a piece of baking parchment on a cookie sheet. Using a quarter cup measure, portion the mixture into 8 cakes on the parchment.
Heat the oil in a non-stick pan on medium-high heat until hot. Add the crab cakes in batches. Cook them until a nice brown crust forms and then flip them over to brown the other side. Do not try to flip them before the crust forms. Continue cooking, with additional flips if necessary, until browned on both sides and cooked through.
Serve immediately plain, or with lemon slices, or with tartar sauce.