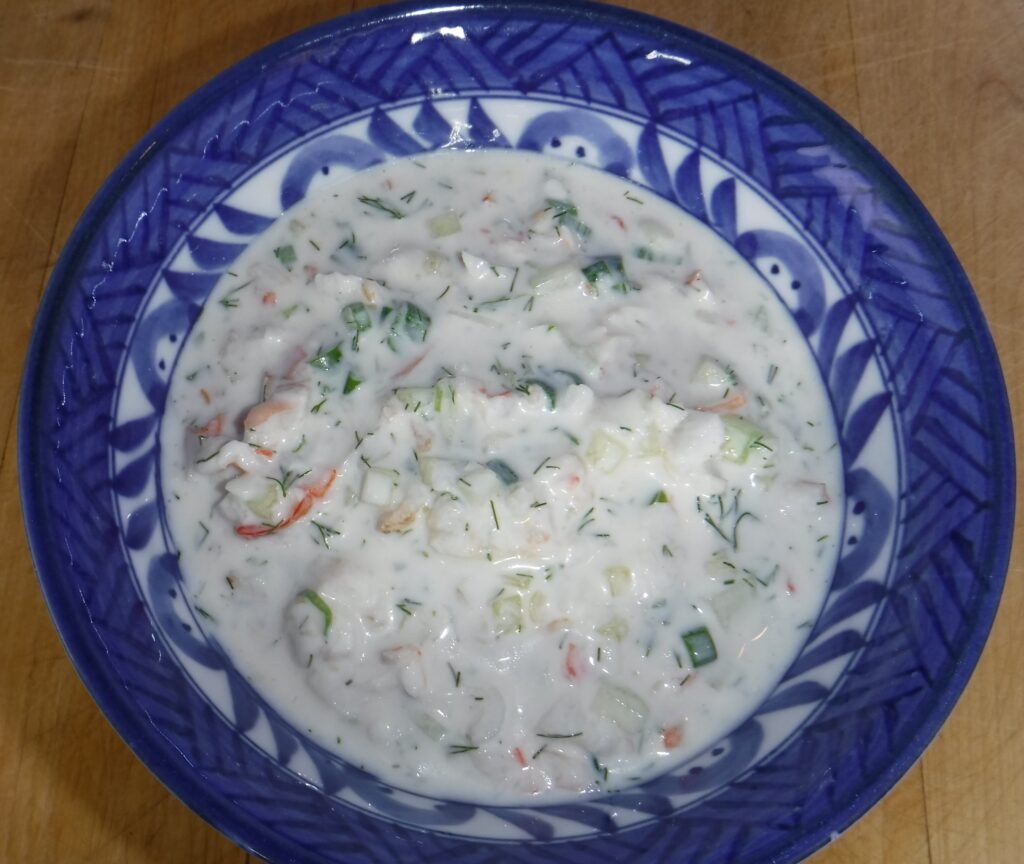 This cold soup is based on a recipe in a famous and eccentric old cookbook, M.F.K. Fisher's How to Eat a Wolf. She wrote this book in 1942, during wartime rationing, and added extensive margin notes for a later addition about 1954. It consists of ideas on how to eat economically and with limited availability of food and fuel, and therefore to keep the wolf (hunger) at bay. Since Carol likes soups, I thought this would be worth trying.
½ lb. shrimp, cooked and chopped (I sautéed them in a small amount of oil)
1/6 medium cucumber, finely diced
1 tsp. chopped fresh dill
1 tsp. Dijon mustard
1/3 tsp. salt
1/3 tsp. sugar
1 green onion, thinly sliced
10 oz. whole fat buttermilk
Mix together the shrimp, cucumber, seasoning and green onion. Stir in the buttermilk. Chill thoroughly. Check seasoning before serving.