A traditional way to preserve fish and chicken for short periods is to cook it and store it in a mixture of oil and vinegar in a cool spot. I consulted a number of Italian and Spanish cookbooks to make this simple version. Carol thought it reminded her a lot of pickled herring, although this is not at all sweet. I bought the fresh mackerel very inexpensively at an ethnic grocery (New Grand Mart). It should be made at least a day before serving.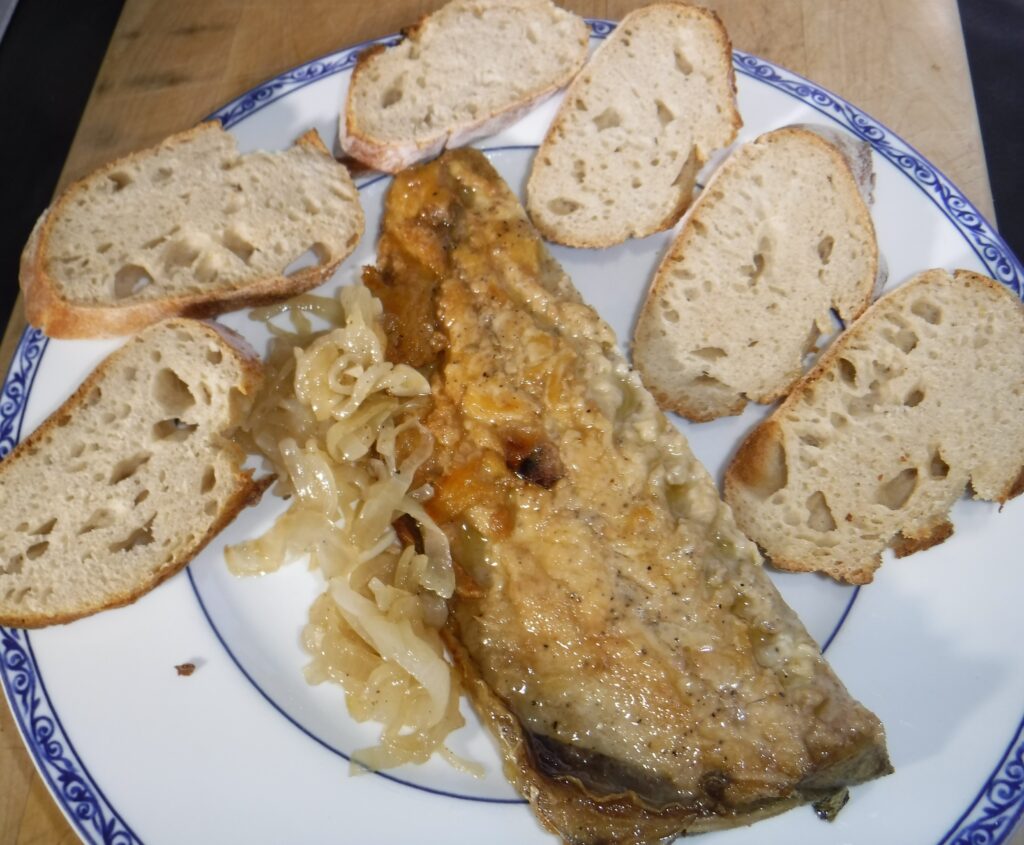 2 lbs. whole mackerel, cleaned, head off, and deboned
1-1/2 large onions, thinly sliced
5 cloves garlic, chopped
Flour
Salt
Pepper
½ cup olive oil
½ cup white wine vinegar
4 bay leaves
Dredge the mackerel spread out in a mixture of flour, salt and black pepper.
In a large skillet, heat the olive oil over medium heat. When hot, cook the mackerel in batches about 2 minutes per side.
Put the cooked mackerel in a storage container which barely fits it.
Add the onions and garlic to the skillet and cook over medium heat until softened. Add the wine vinegar and bay leaf and bring to a boil. Add salt and pepper to taste. Remove from the heat and put the onions and oil and vinegar over the fish in the storage container, cover, and put in the refrigerator. Allow to marinade for at least a day before eating.