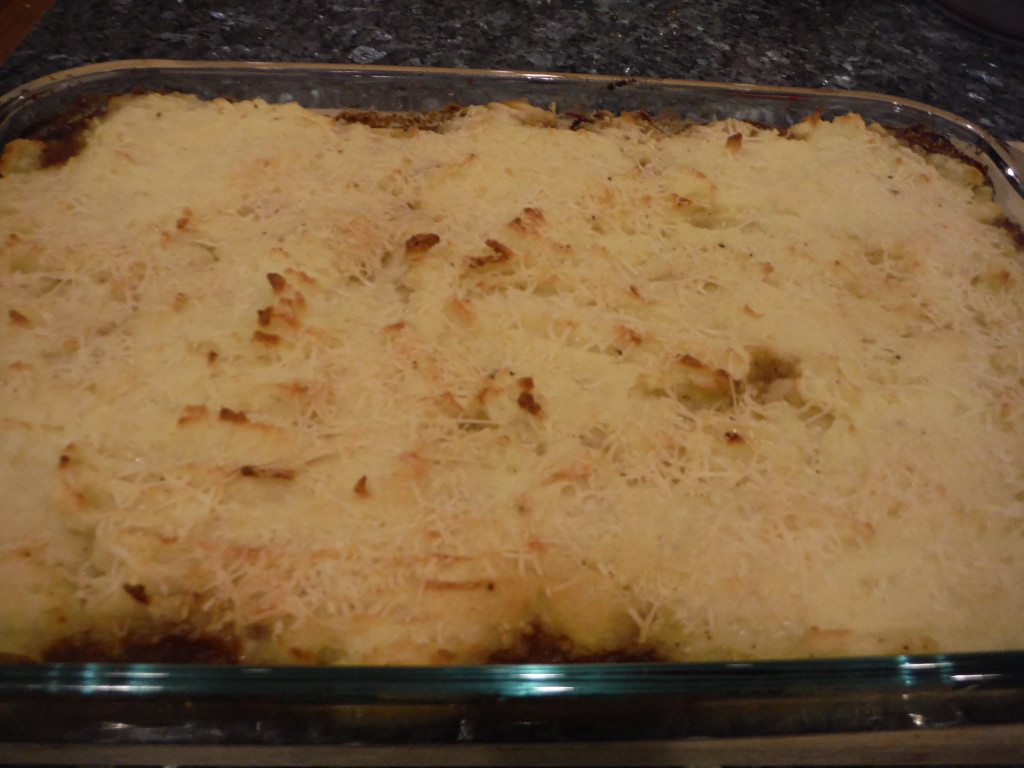 We really should use beer more as an ingredient in cooking, especially full flavored beers like Guinness stout. This excellent variation on Shepherd's Pie uses Guinness and is adapted from a cookbook I bought in Heathrow Airport at few years ago, Gordon Ramsey's Great British Pub Food.
Makes 8 servings
2 Tbs. olive oil
2 lbs. lean ground beef
3 medium onions, chopped
2 garlic cloves, chopped
1 tsp. dried thyme or savory
2 cups diced canned tomatoes
12 oz. bottle Guinness Stout
1/3 cup Worcestershire sauce
1-1/4 cups chicken stock
2 lbs. russet or other floury potatoes
¼ cup butter
1/3 cup milk
½ cup grated parmesan, divided
Salt and pepper
Preheat the oven to 350 degrees.
In a large skillet heat the oil and brown the ground beef. Remove the cooked beef to a bowl. Saute the onions, garlic, and thyme/savory until translucent, adding more oil if necessary. Return the meat to the skillet with the onions and add the canned tomatoes. Cook for a few minutes stirring well. Add the Guinness, Worcestershire sauce, chicken stock, and some black pepper, bring to a boil, and then simmer for 20-25 minutes until the mixture is thick and glossy. Taste for seasoning and add salt as necessary.  Spread the beef mixture on the bottom of a lasagna pan.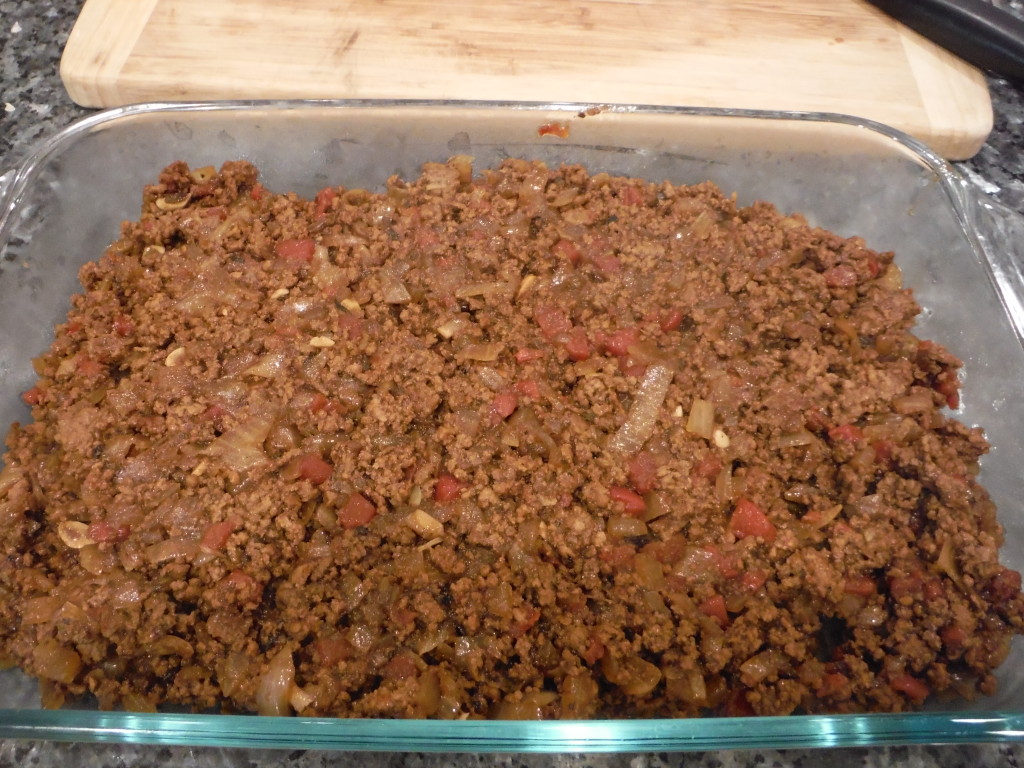 While the beef mixture is cooking, make the mashed potatoes for the topping. Peel and quarter the potatoes and boil them in salted water until tender.   Drain the potatoes, and mash them with the butter, milk, ¼ cup of the grated parmesan, and salt and pepper to taste. (I like to use a potato ricer to mash the potatoes.)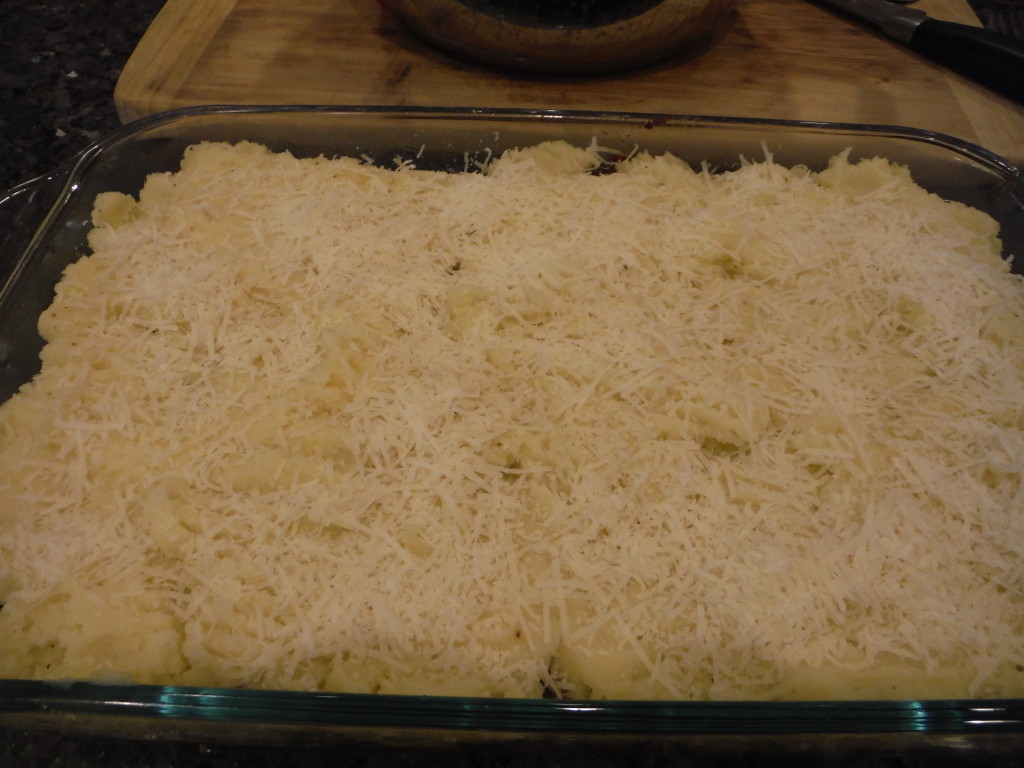 Bake about 30 minutes until brown and bubbling.