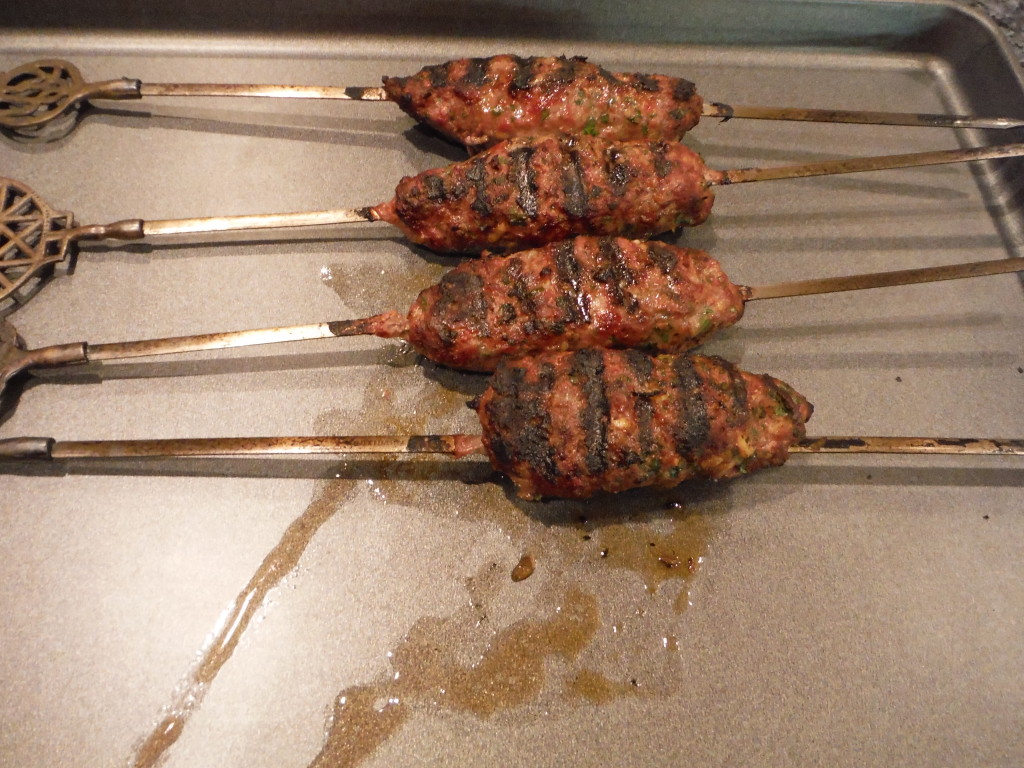 I have been cooking my way through Michael Solomonov's Zahav: A World of Israeli Cooking in the last couple of months. This is an adaptation of his recipe for garlicky ground beef kebabs, which were very tasty with tadziki and pitas. (They would also go well with ajvar and kajmak.) Resting the prepared kebab mixture in the refrigerator gives the garlic and salt time to do their magic, flavoring the meat and helping it hold together.
1 lb. ground beef (80/20 or 85/15)
¼ cup chopped fresh parsley
3 garlic cloves, finely chopped
2 Tbs. chopped fresh chives
2 Tbs. grated onion
1-1/2 tsp. kosher salt
½ tsp. sugar
3 Tbs. club soda
Mix together the parsley, garlic, chives, onion, salt, and sugar and then mix it with the ground beef. Sprinkle in the club soda and mix well. Form into 2 inch torpedoes and put them on flat skewers. Put the skewers all on a cookie sheet and allow to rest in the refrigerator for an hour.
Grill on a barbeque until the outside is charred a bit and the inside is cooked, 2-5 minutes per side. Serve with pitas and sauces like tadziki, ajvar, kajmak, etc.