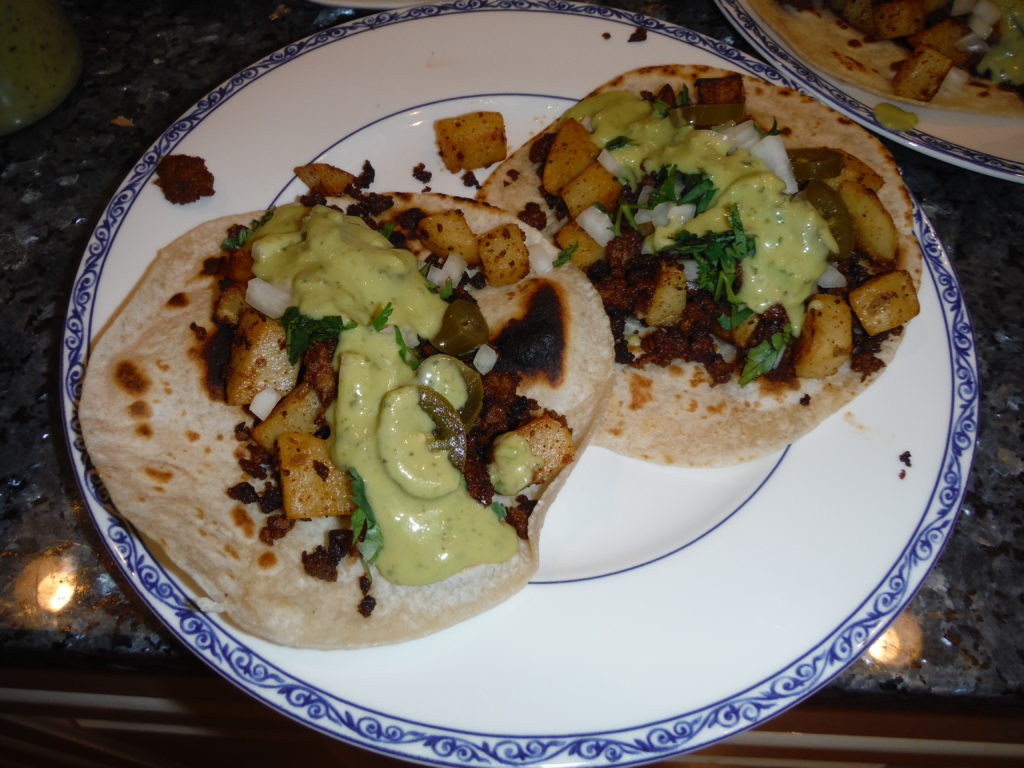 I made this classic taco using my homemade chorizo ( Mexican Chorizo ). This recipe, which is adapted from Serious Eats, includes a couple of tricks to get the potato crispy (but not burned) on the outside and cooked on the inside (which can be a difficult combination). These tricks include parboiling the potato in acidified water, drying them, and then frying them. The quantities below made 4 generously filled tacos.
½ lb. Mexican chorizo
½ lb. Russet potato, peeled, and cut into ½ inch cubes
1 Tbs. kosher salt
½ Tbs. white vinegar
2 Tbs. vegetable oil
4 flour tortillas
Diced raw onion
Chopped cilantro
Pickled jalapenos
Salsa verde
Put the potato cubes in a small pot, cover them with about an inch of water, and add the salt and vinegar. Bring to a boil, and cook 5 minutes until nearly cooked through. Drain in a colander and allow to air dry for a few minutes.
In a frying pan, cook the chorizo until it is nicely browned. My homemade chorizo was so lean that I needed to add a little oil. If your chorizo is very fatty, you may need to pour off some of the fat when it is cooked.
In a second frying pan, add 2 Tbs. of oil, heat to medium high, and then add the partially cooked potato cubes. Cook in the oil, browning them on their sides for around 10 minutes, until they are crispy on the outside and cooked through. Add the cooked potatos to the frying pan with the chorizo, and stir them all together. You may need to heat the frying pan to make sure that the chorizo-potato mixture is fully hot.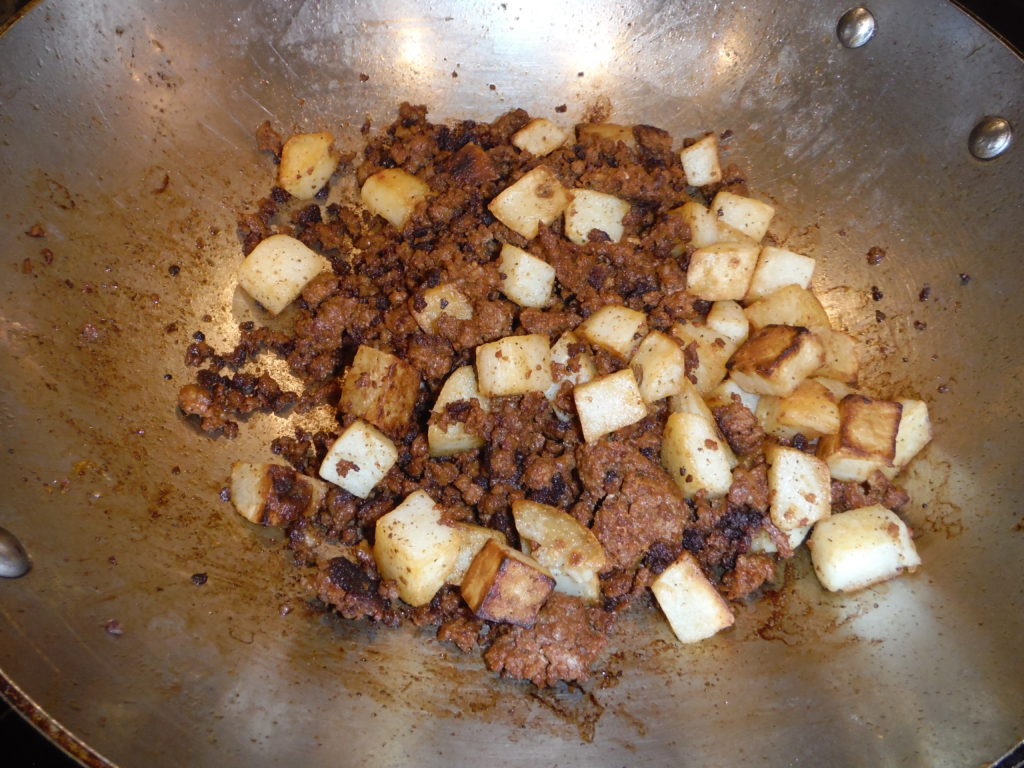 Serve on flour tortillas, garnished with raw onion, chopped cilantro, pickled jalapenos, and salsa verde.