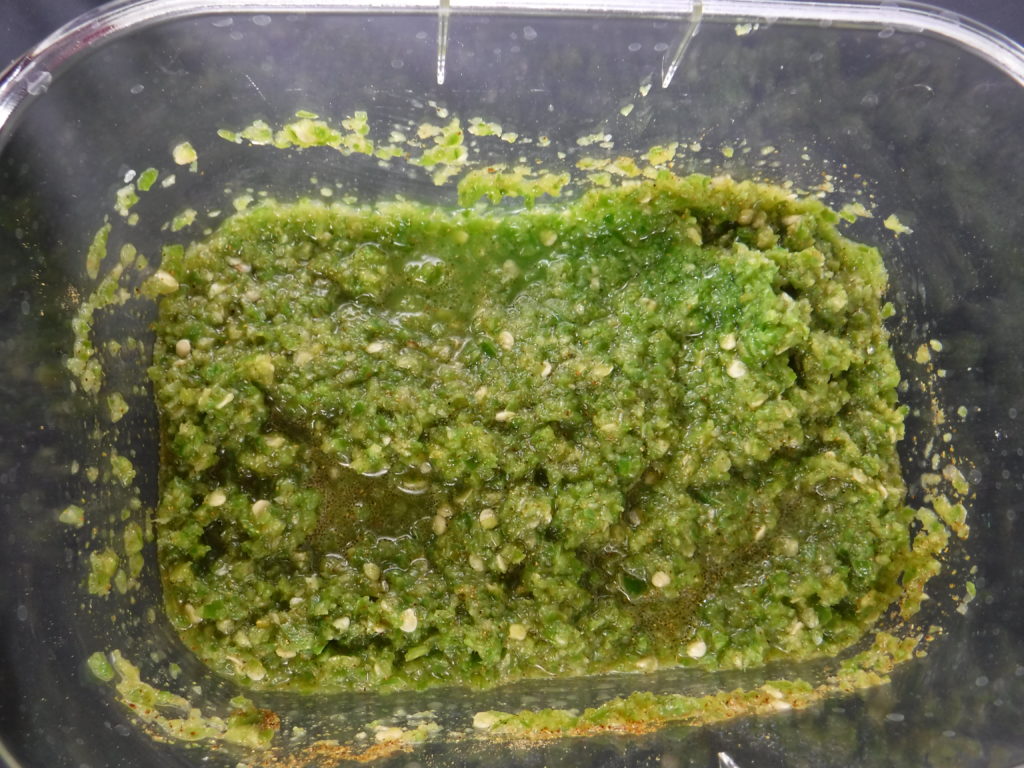 Everyday Schug is an easy version of a chili paste which is popular in Israel. This version is taken from Israeli Soul by Michael Solomonov and Steven Cook. Use with discretion since it is both very spicy and salty. I used it for the first time in shawarma sandwiches.
½ lb. serrano chilies, stems removed
3 Tbs. kosher salt
3 Tbs. lemon juice
2 Tbs. canola or other vegetable oil
2 tsp. ground coriander
Put the chilies and salt in a food processor and process until it is a smooth paste. Remove to a bowl and stir in remaining ingredients.