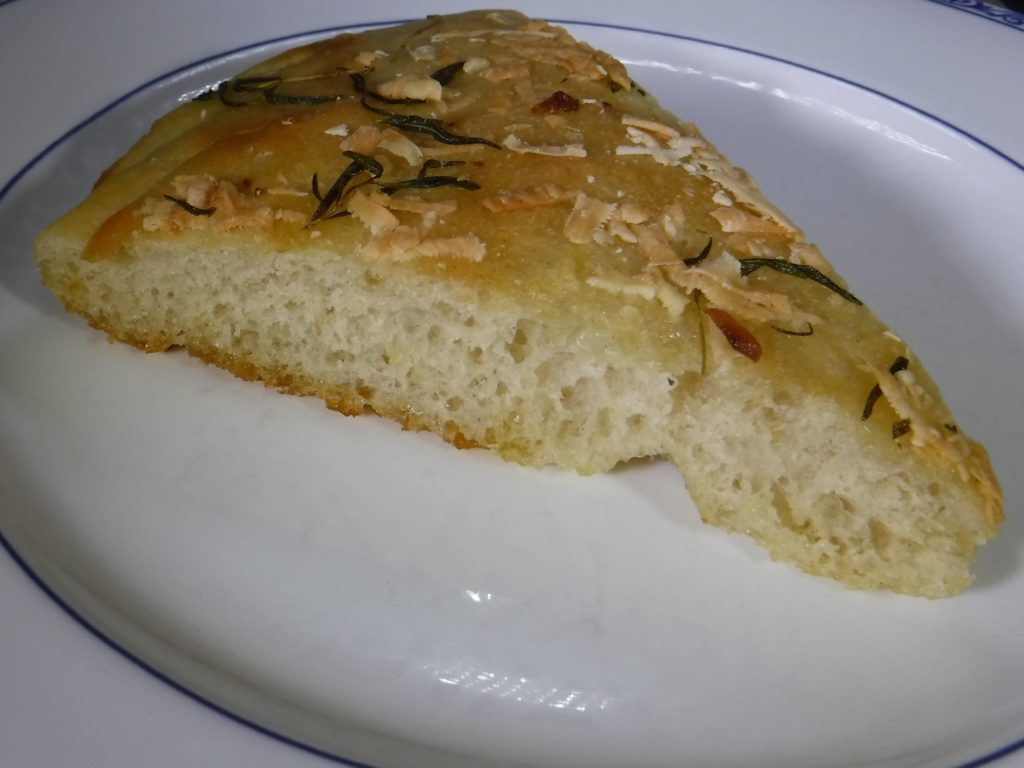 I have made many focaccia over the years. This is one I have now made twice and it is a winner. I had the idea that the dough from Cast Iron Pan Pizza would make an excellent focaccia dough, and it does. Focaccia can be topped a number of ways but the key thing to remember is to top them sparingly. A focaccia is all about the bread, and the topping is just to enhance the bread. Here is how I made the focaccia in the photos, using the classic garlic and rosemary topping, plus some Honduran "queso duro viejo" (a salty hard cheese) which I happened to have in the refrigerator.
Dough
11 oz. bread flour
1 tsp. salt
1 tsp. yeast
1 cup warm water
Cooking spray
½ cup pizza sauce
3 Tbs. extra virgin olive oil
Topping
1 Tbs. olive oil
3 cloves garlic, chopped
1 Tbs. fresh rosemary
¼ cup coarsely grated cheese
Make the dough the night before. Mix together the bread flour, salt, yeast, and water into a smooth but sticky dough. Coat a 9-inch pie pan with cooking spray and place the dough in the pie pan. With greased fingers, push it into a disk covering most of the bottom of the pan. Coat the top of the dough with cooking spray. Cover the pan with plastic wrap and rest it in the refrigerator overnight.
Two hours before baking, remove the dough from the refrigerator. Allow it to warm to room temperature for ½ hour. Coat the bottom of a 12-inch cast iron frying pan with olive oil and add the dough to the pan. With oiled fingers, press the dough out to near the edges of the frying pan. Cover the dough with plastic wrap and allow it to rise for 1-1/2 hours.
Preheat the oven to 400 degrees.
In a small bowl, mix together the olive oil and garlic. Sprinkle the mixture on top of the focaccia. Sprinkle the rosemary and cheese. Here is the focaccia ready to go into the oven.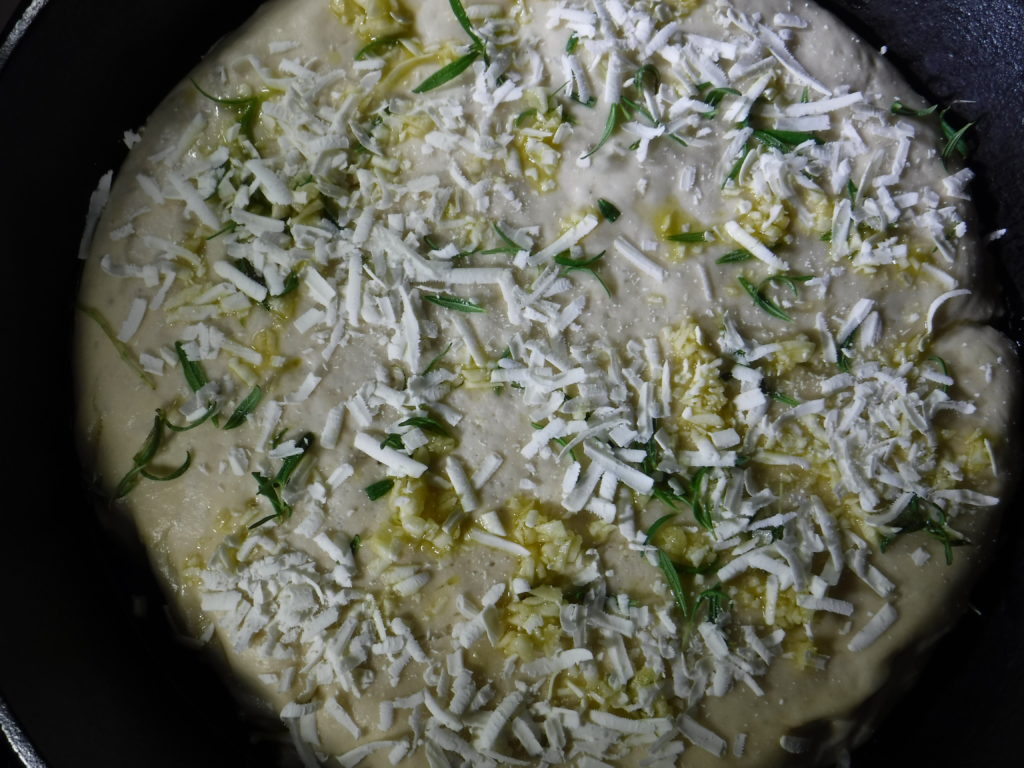 Bake for 20-25 minutes, until the focaccia is browned and firm. Remove to the stove top and rest for a few minutes in the pan. Move to a wire rack to cool. Here is the baked focaccia.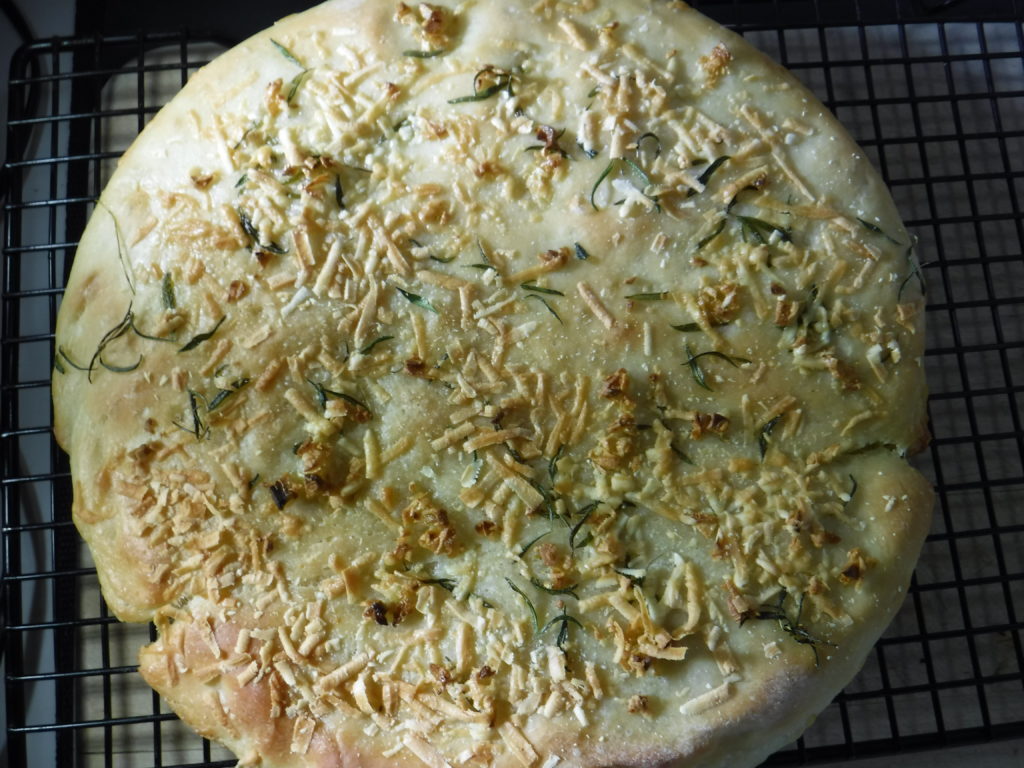 Cut and serve.