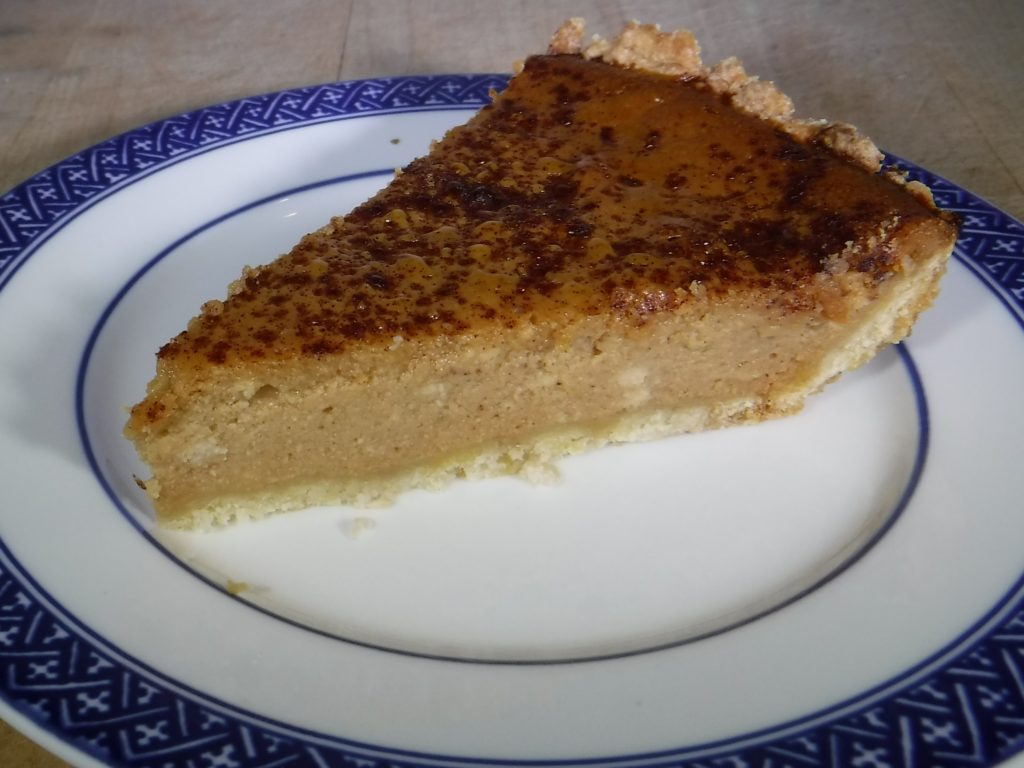 We are having a Mediterranean themed Easter dinner and spotted a recipe in The Complete Book of Greek Cooking from the Recipe Club of St. Paul's Greek Orthodox Cathedral, probably the greatest community cookbook ever published. Honey Pie (Melopeta) is an Easter dish from the island of Sifnos. In Sifnos, this would have been made with mizithra cheese, but since that is not widely available in the US, I used the suggested substitute, whole milk ricotta. I also made the dough a bit differently, since I cut in cold butter, rather than mix in melted butter.
Pie Shell
2 cups (8.66 oz.) all-purpose flour
½ cup sugar
5-1/2 tsp. cold unsalted butter
1 egg, plus 1 egg yolk
2 Tbs. brandy
Filling
1 lb. whole milk ricotta
3 eggs
½ cup honey
1 Tbs. grated lemon peel
½ tsp. vanilla
3 Tbs. all purpose flour
1/3 cup sugar
Ground cinnamon for dusting
Preheat the oven to 350 degrees
First, make the pie shell. In a bowl mix together the flour and sugar. Cut the butter into small pieces and cut it into the dough so that there are small pieces, the size of a pea. Mix in the egg, egg yolk, and brandy to form a dough. Divide the dough in half. Use one half to line a 9 inch pie plate and freeze the other half for a future Greek pie.
Combine all the filling ingredients except the cinnamon. Place the filling in the prepared pie shell and dust with the cinnamon. Bake for an hour, or until a toothpick inserted into the pie comes out clean. Cool on a wire rack and serve at room temperature.