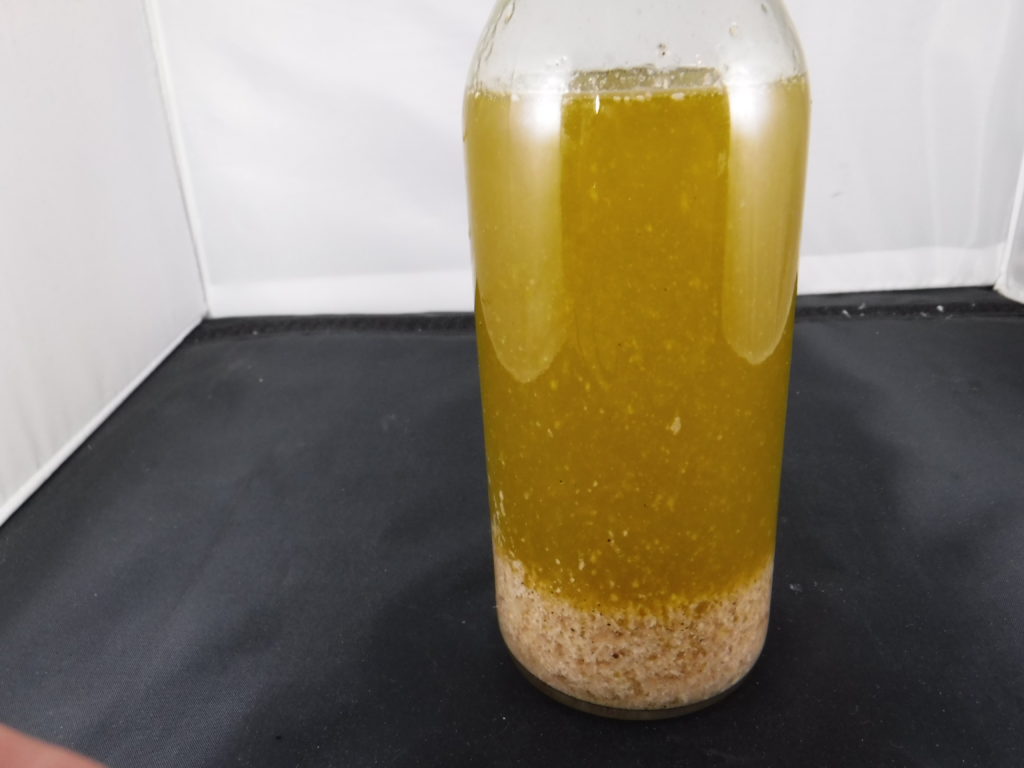 This tasty and easy vinaigrette was a house salad dressing of the Angeli Caffe in Los Angeles, and appeared in their cookbook and in the October 1997 issue of Gourmet magazine.
2 garlic cloves, peeled
1 tsp. kosher salt
1 cup extra virgin olive oil
1/3 cup red wine vinegar
¼ cup finely grated parmesan
Freshly ground black pepper, to taste
Crush the garlic cloves in a garlic press. Put the crushed garlic in a mortar with the salt, and mash into a paste. Put the garlic paste and the other ingredients into a suitable lidded bottle with at least 1-1/2 cups capacity, and shake well.