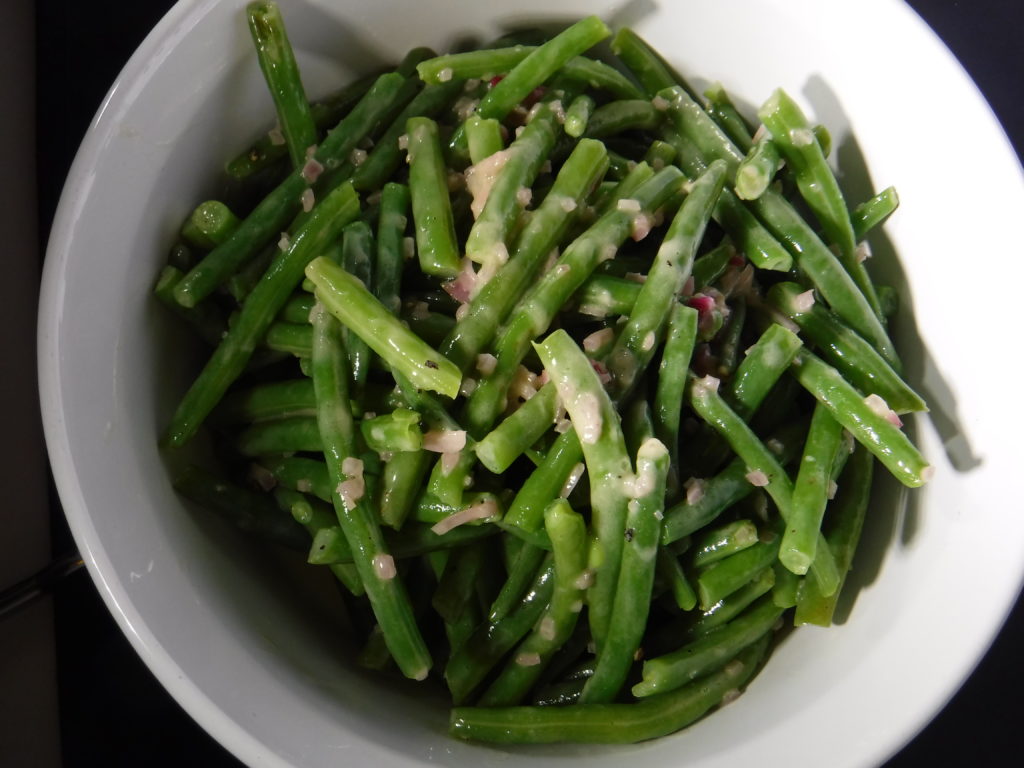 This is an adaptation of a recipe in Natalie Dupree's New Southern Cooking. This was a hit at a couple of family dinner parties.  A nice feature is that it can be easily made in advance and warmed for serving.
2 lbs. green beans, ends removed and cut into 2-3 inch pieces
1 Tbs, white wine vinegar
1 Tbs. dry white wine
1 Tbs. finely chopped shallots
¼ cup butter, cut into small piece
Salt and pepper to taste
Bring a large pot of salted water to a boil. Add the beans and cook about 7 minutes until crisp tender. Drain and immediately rinse the beans in cold water to prevent further cooking. Drain again and pat dry with paper towels if necessary to remove the water. The beans can be prepared in advance and stored in the refrigerator until time to eat.
Prepare the white butter sauce: Put the vinegar, wine and shallots in a small sauce pan, and cook over medium heat until the liquid is almost gone. Whisk in the butter pieces until it forms a smooth sauce. Check seasoning.
Toss the green beans with the white butter sauce and warm if necessary in a microwave before serving.