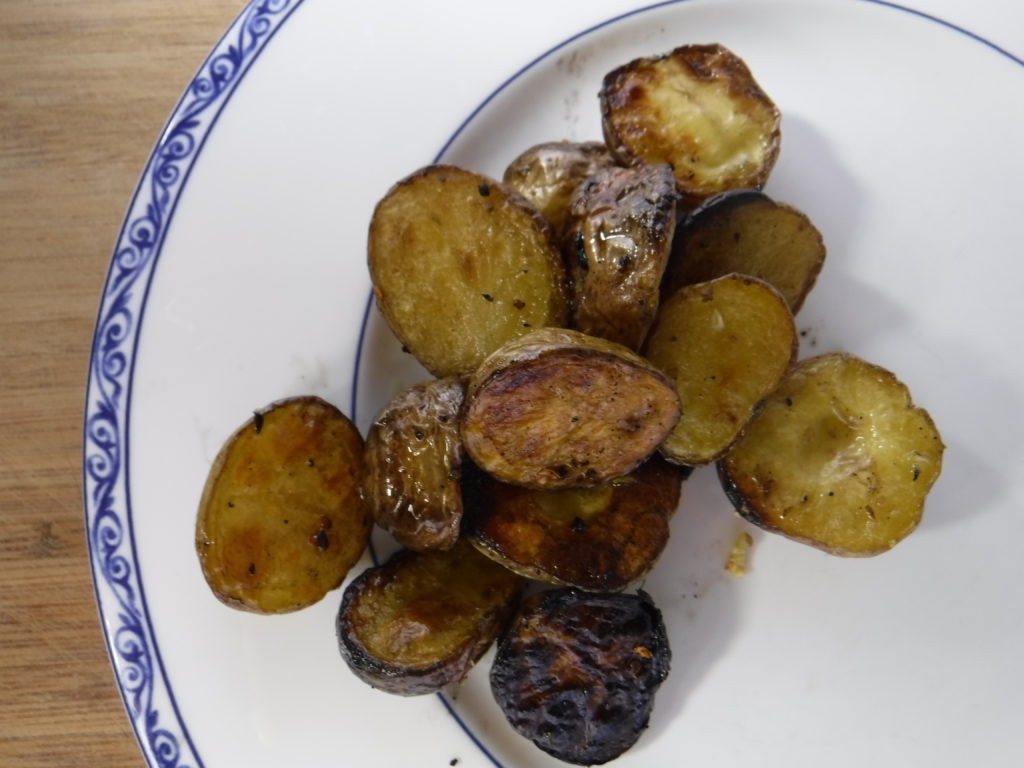 Successfully grilling potatoes is really about technique vs. recipe. Here is how I did this batch of grilled potatoes for two persons last night, following some ideas in realsimple.com.
12 small Yukon Gold potatoes, washed and cut in half
2 cloves garlic, crushed
2 Tbs. olive oil
½ tsp. dried oregano
Salt
Bring the potatoes to boil in a pot of salted water, and boil until barely tender, about 10 minutes. Drain and pat dry with paper towels.
Mix together the garlic, olive oil, and oregano in a small bowl.
Put the potatoes in a grill basket over medium heat on the grill, and brush with the olive oil mixture. Cook for about 10 minutes until crusty on the outside and soft on the inside, occasionally stirring them and brushing them with more oil. Salt to taste when done.