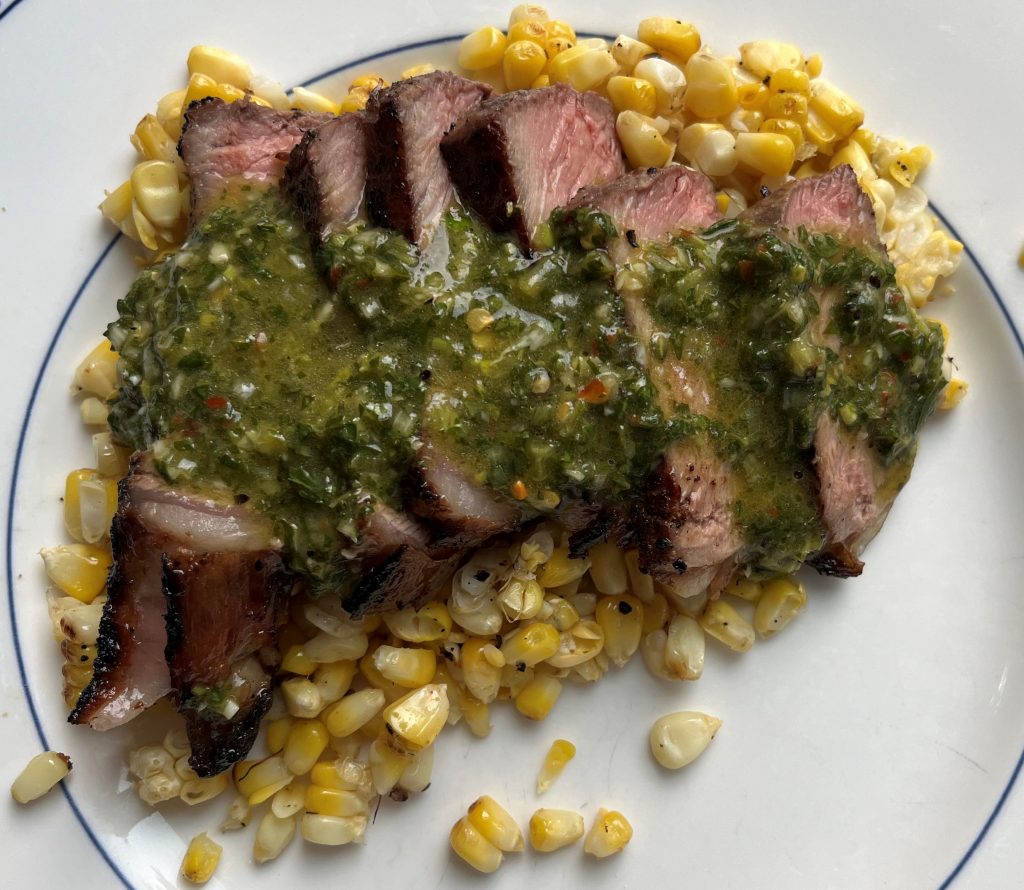 This is a very tasty and quick dinner, especially if you already have the Argentine Chimichurri Sauce made. This recipe will serve 2 people and is adapted from www.31daily.com.
12-16 oz. NY strip steak
Salt and pepper to taste
1 tsp. garlic powder
1 Tbs. Worcestershire sauce
2 ears of corn on the cob
Olive oil for drizzling
Generously sprinkle the steak with salt and black pepper. Sprinkle on the garlic powder and then the Worcestershire sauce. Allow to marinade while preparing the grill.
Drizzle the corn on the cob with olive oil.
Grill the steaks to medium (130 degrees with a meat thermometer) and grill the corn until lightly charred and cooked.  Rest the meat for 10 minutes.  (I like to do this at 130 degrees in my toaster oven.)  Rub the corn with salted butter and allow the corn to cool.  Cut off the corn kernels.  Slice the steak.
On each plate put a layer of the corn kernels, then the sliced steak, and last the chimichurri.