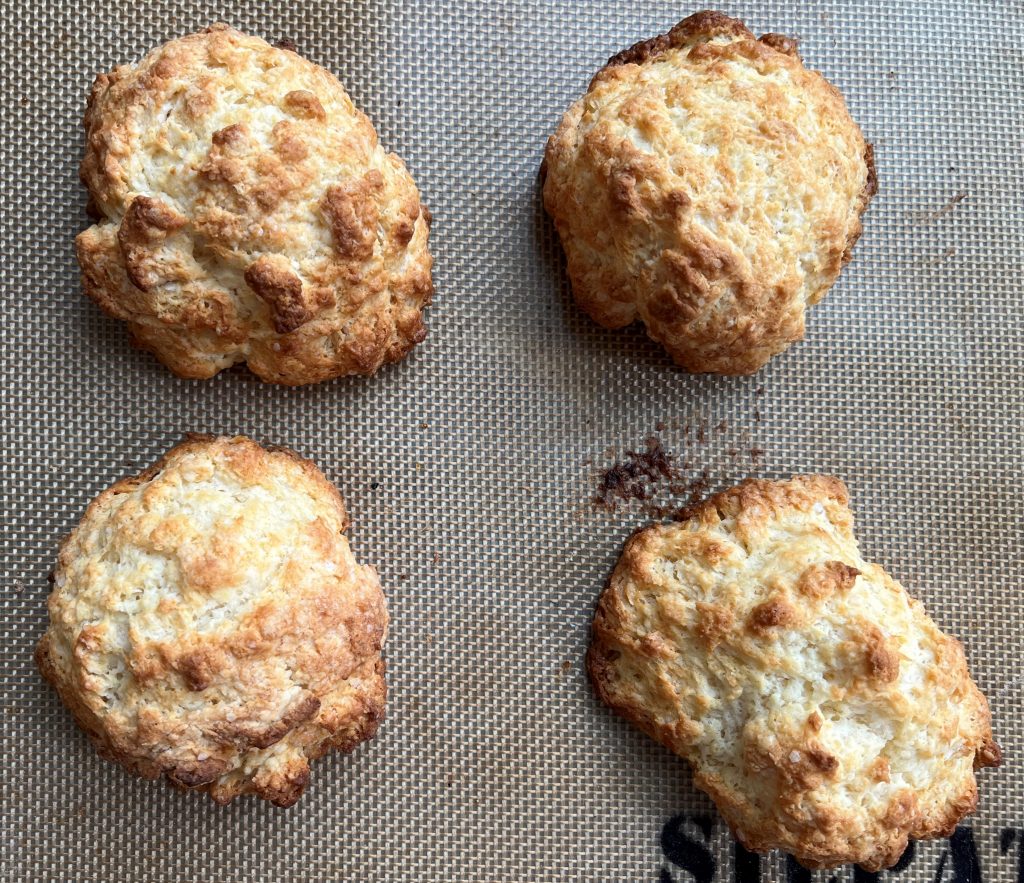 The Wall St. Journal recently had an article on drop biscuits, so I made them for a weekend breakfast. They were very good with a tender inside and a crunchy outside due to the amount of butter in the dough and the craggy shape of the biscuits. The quantities below are for 2 servings.
¼ cup (1/2 stick) very cold unsalted butter
4.33 oz. (1 cup) all-purpose flour
1-1/2 tsp. baking powder
1-1/2 tsp. sugar
½ tsp. kosher salt
½ cup cold buttermilk, plus a little more if needed
Put the butter in the freezer for 10 minutes to thoroughly chill, but not to freeze.
Preheat the oven to 375 degrees. Line a baking sheet with a silicon baking mat or sheet of baking parchment.
In a large bowl, mix together the flour, baking powder, sugar, and salt. With the large holes of a grater, grate the chilled butter into the dry ingredients and mix with a spatula. Add the buttermilk and mix with a spatula to form a wet dough. Add a little more buttermilk if the dough does not hold together. Use a quarter cup measure to scoop out the dough into 4 well-spaced piles. There may be a little extra dough to be divided between the piles. Bake for 22-25 minutes until golden.