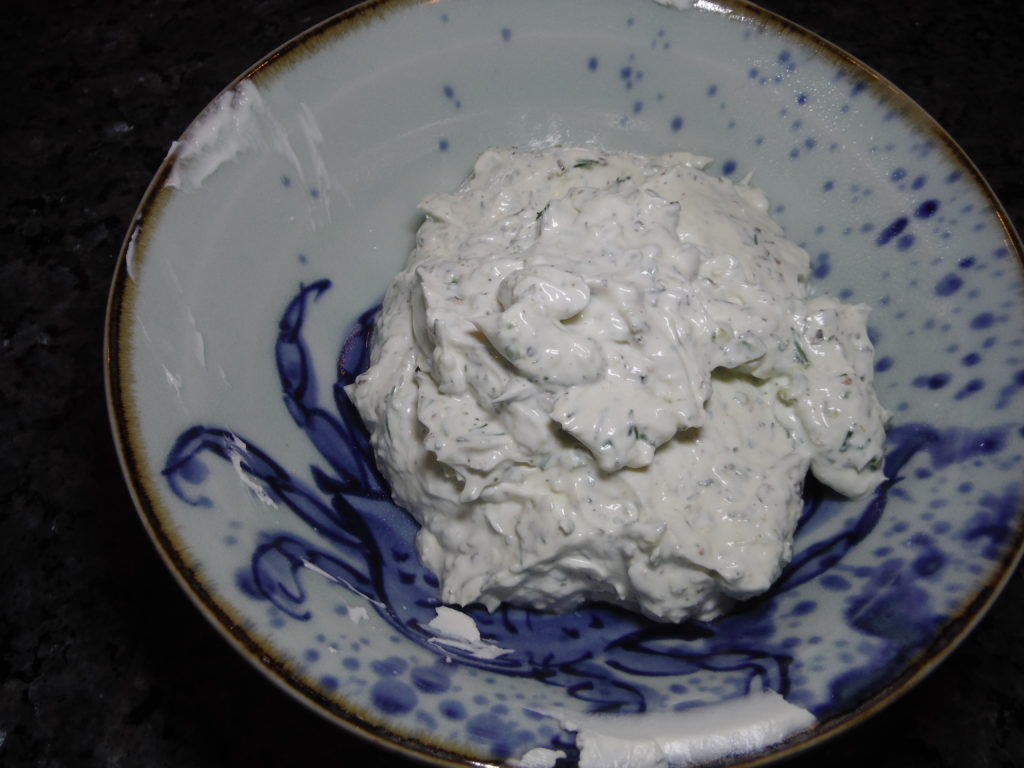 This Central Asian cheese spread is like a lighter version of Boursin. I made it from home-made yogurt combining a couple of recipes from Caroline Eden and Eleanor Ford's very interesting and colorful cookbook Samarkand: Recipes & Stories from Central Asia & The Causasus.
2-1/2 cups whole milk yogurt
1 scallion, finely chopped
1 clove garlic, finely chopped
1 dill frond, finely chopped
Salt (~1/4 tsp.)
and pepper )~1/2 tsp.) to taste
Drain the yogurt in cheesecloth until it has the consistency of cream cheese. In this batch, that took about 15 hours.  These photographs show how I suspended the yogurt over a bowl, and what it looked like after draining.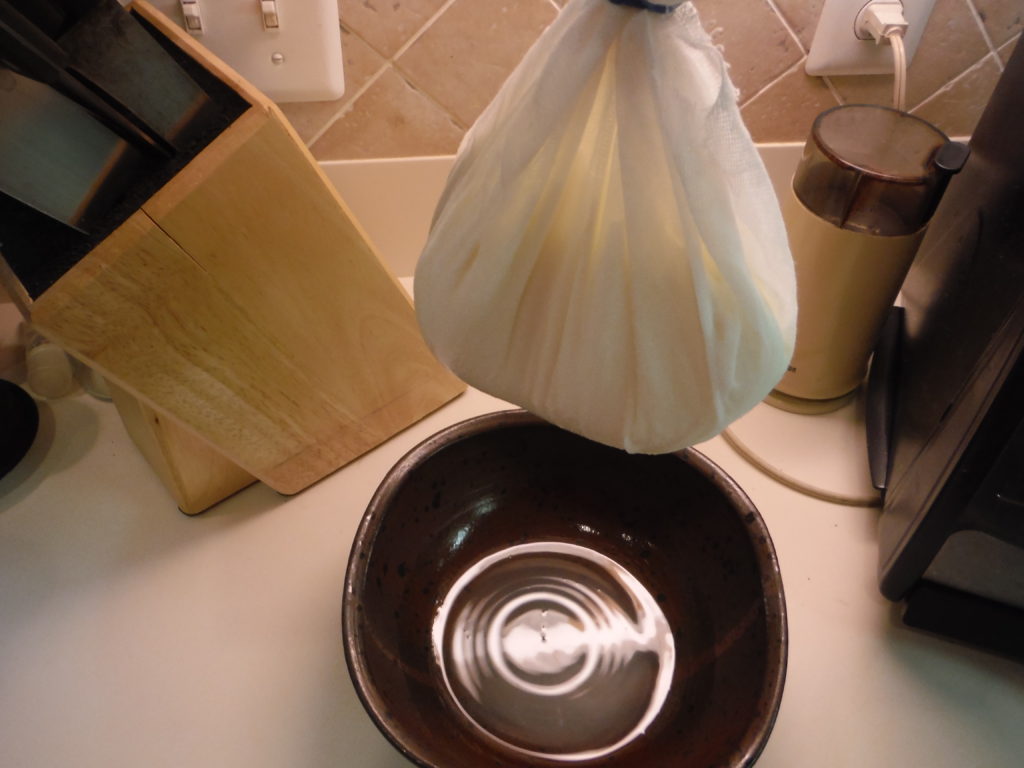 Put the fresh yogurt cheese and the other ingredients into a food processor and whirl until well blended. Check for seasoning.