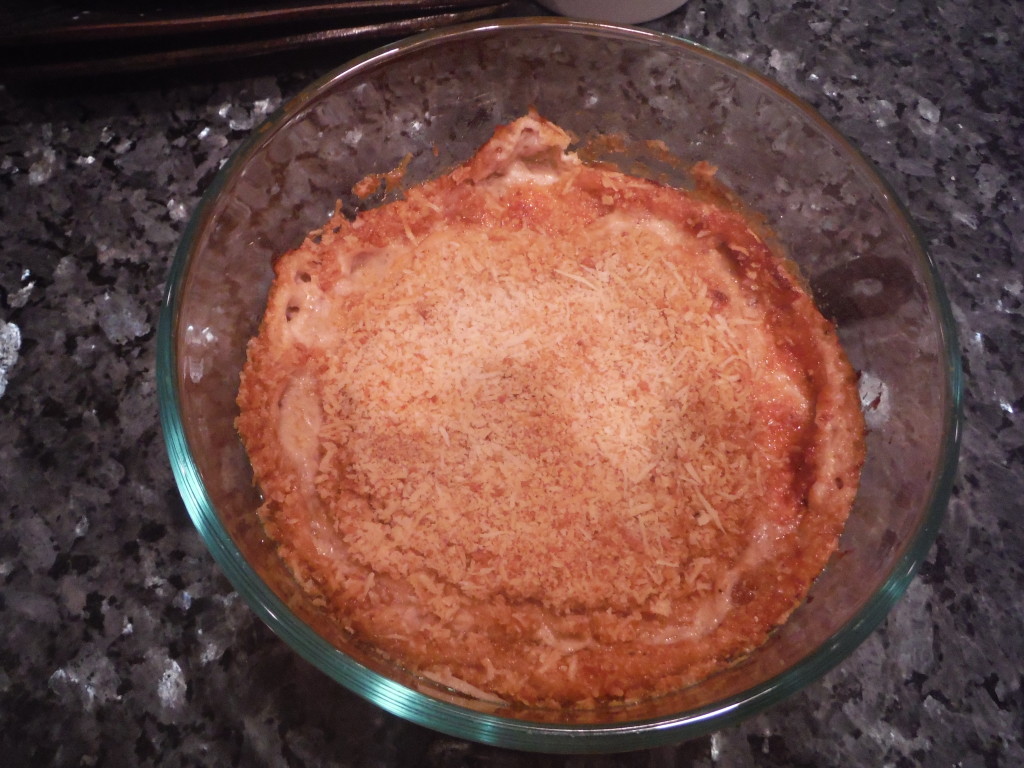 We had a cup of crabmeat left over from a crab feast, and I thought that could be the basis of an excellent crab dip, and it was.  This recipe is an adaptation from a recipe which appeared in www.torontolife.com.
1 cup crab meat
6 oz. cream cheese
2-1/2 Tbs. mayonnaise
3 Tbs. finely chopped onions
2 cloves of garlic, crushed
1 tsp. Worcestershire sauce
1 tsp. SriRacha hot sauce
1 tsp. lemon juice
Fresh pepper
2 Tbs. bread crumbs
2 Tbs. grated parmesan
Crackers
Preheat the oven to 375 degrees.
Put the cream cheese in a food processor and whirl until light and fluffy.  Add the crab, onions, garlic, Worcestershire, hot sauce, lemon juice, and some freshly ground black pepper.  Whirl until well combined.  Place in an ovenproof dish.  Mix together the bread crumbs and parmesan and top the dip.  Bake 15-20 minutes until bubbly and nicely browned.  Serve warm with crackers.