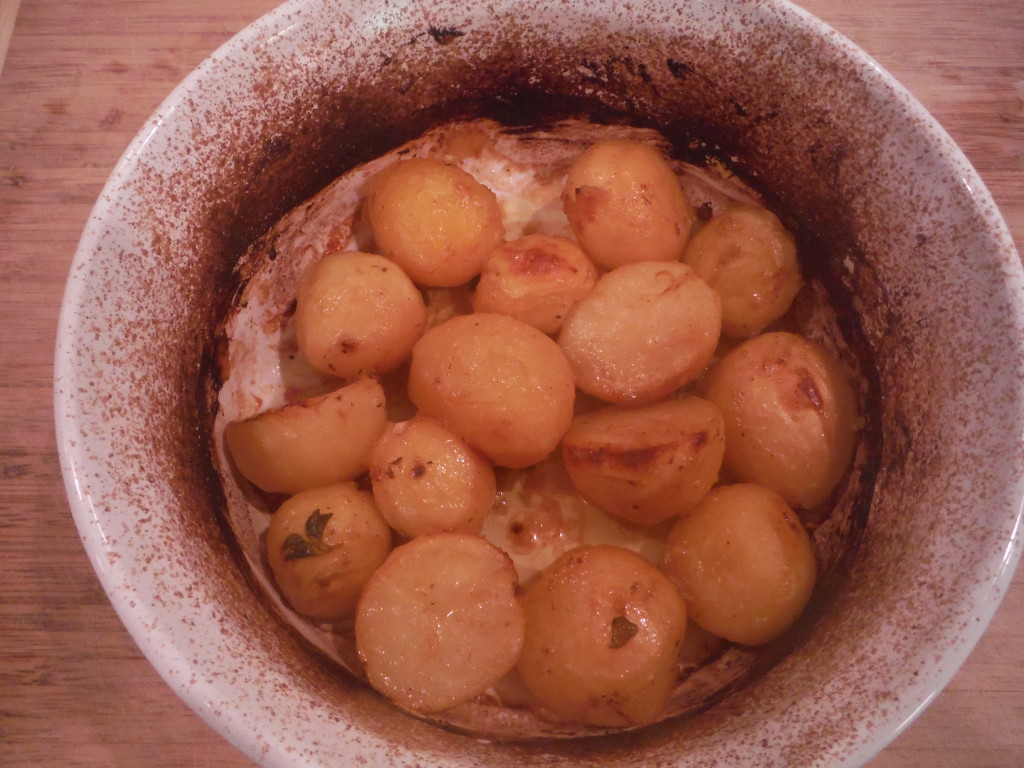 One of the best dishes in Greek restaurants are lemon flavored roasted potatoes.  They make a great side dish for all sorts of grilled meats, whether Greek style or not.  This recipe makes enough for 2-3 people, although it is easily scalable.  The key point is to roast the potatoes in a dish just large enough that they form a relatively snug single layer.  In that way the potatoes cook in the marinade as it gradually reduces away.
1 lb. small waxy potatoes, like Baby Golds, peeled.  Half the large ones
3 Tbs. fresh lemon juice
2 Tbs. olive oil
2/3 cup chicken broth
1 clove garlic, chopped
1/2 tsp. fresh oregano
Fresh ground pepper, a couple of twists of the grinder
Mix all the ingredients together in a quart-sized ziplock baggie and squeeze all the air out so that the potatoes are fully submerged in the marinade.  Marinade the potatoes for two hours.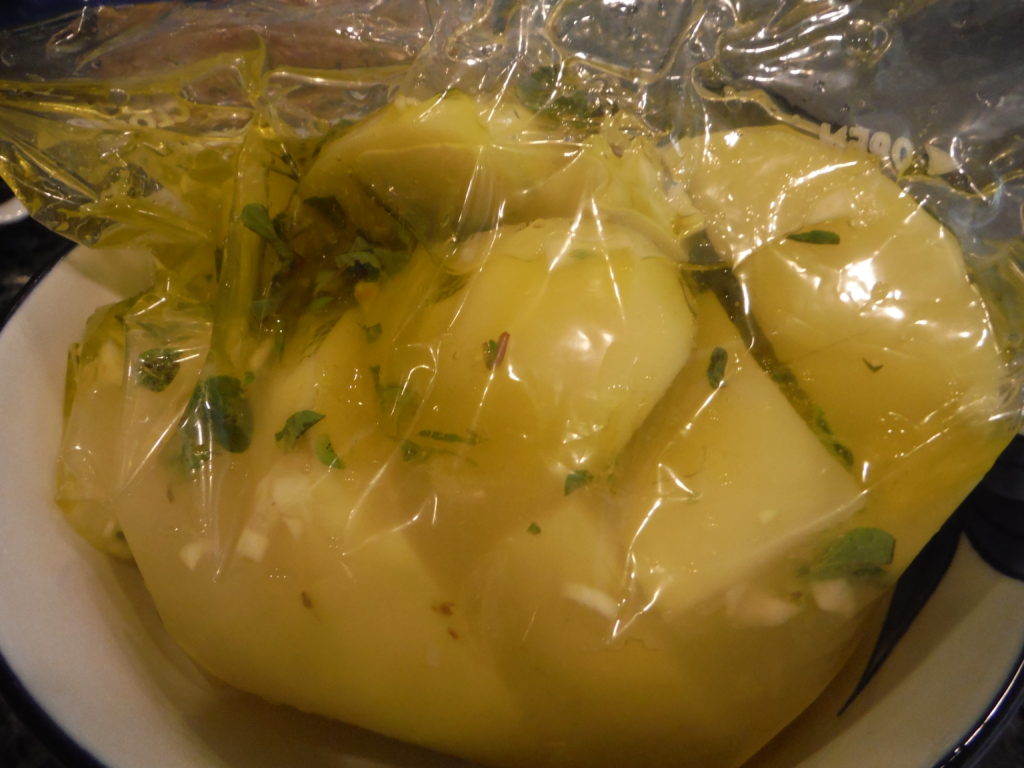 Heat the oven to 400 degrees.  Dump the potatoes and marinade into a baking dish which will hold the potatoes in one fairly snug single layer.  Roast for about 1-1/4 hours, stirring occasionally.  When done the potatoes are fully cooked and lightly browned, and the marinade will be reduced to garlicky olive oil.  Salt to taste depending on how salty the chicken broth was.  Serve with grilled or roasted meat.