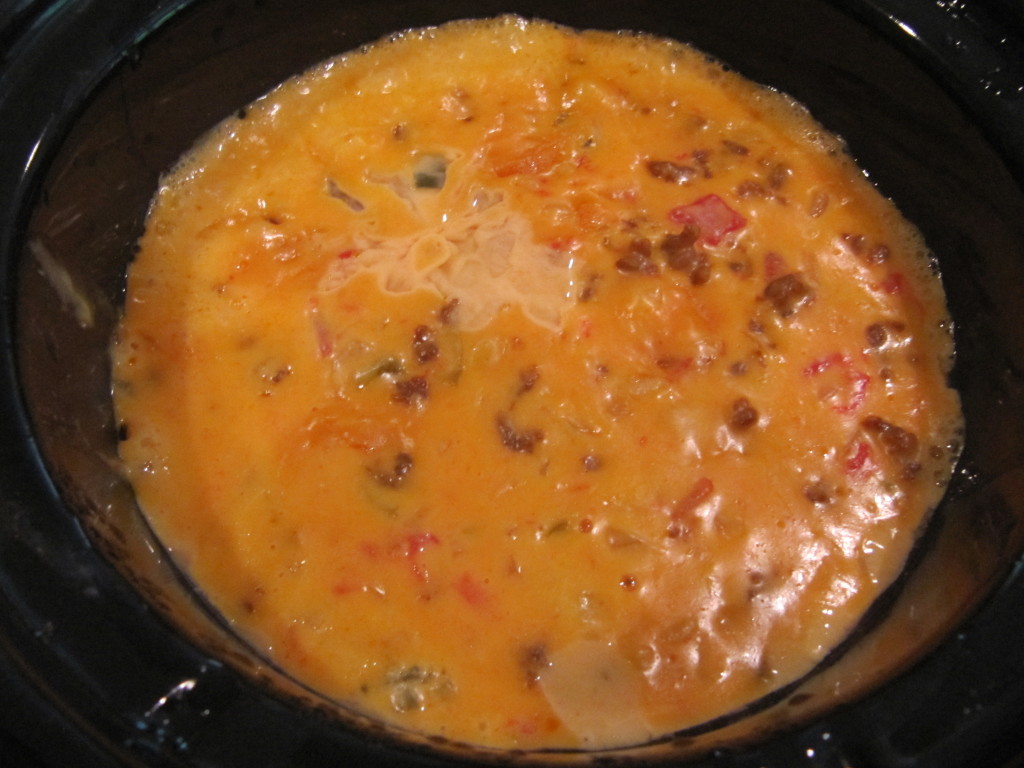 This version of the Tex-Mex classic is an amalgamation of two popular recipes (the recipe on the back of the can of Rotel tomatoes and "Jose's Dip" from the Houston restaurant Molina's Mexico City) plus some additional twists.  Although it is standard for cheese-lovers to have a low opinion of Velveeta, it is actually the best cheese for this because of its unique ability to melt without separating or becoming grainy.  (If Velveeta is not available, the best substitute would be American cheese.)
1/2 lb. Mexican chorizo
1 can Rotel diced tomatoes and green chilies
1 lb. Velveeta, cut into small cubes
1 large onion, chopped
4 cloves of garlic, chopped
1/4 cup butter
3 Tbs. pickled jalapenos, chopped
In a large skillet, brown and crumble the chorizo.  If the chorizo is very wet (from vinegar), the moisture will need to evaporate before it will start to brown.  When cooked, drain the chorizo on paper towels.  Pour off the grease from the skillet, but do not wipe out the skillet.  Melt the butter, and add the onion and garlic, cooking until translucent.  Add the can of Rotel tomatoes, and stir until well combined.  Cook until the moisture from the tomatoes has evaporated.   Add the cubed Velveeta, the cooked chorizo, and the pickled jalapenos and cook until the cheese is melted and the ingredients are well combined.
Place into a small crock pot to keep it warm, and serve with tortilla chips.  A single recipe will fill about 60% of our small crock pot.
Any leftover dip is excellent as an omelet filling.  It is also a good addition to tacos.