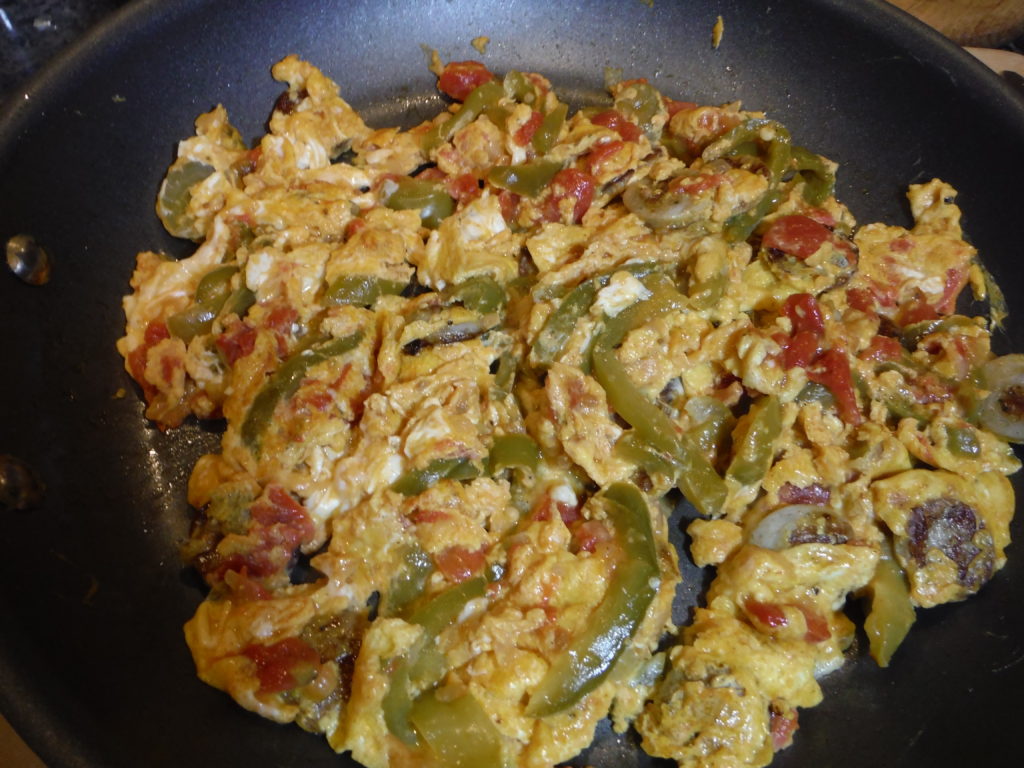 During our recent Viking River Cruise on the Danube, a popular breakfast dish was called Hungarian Eggs.  It was eggs scrambled with Lesco  and sausage.  Here is my attempt at recreating it.  Portions shown are for two people.  If you have lesco already made (or bought in jar), this makes a good and quick midweek dinner.
4 eggs, beaten with a little milk
1 cup lesco (store bought, or home-made.  Here is a recipe to make Lesco )
4 oz. mild sausage, like Bavarian bratwurst
Cooking oil
Salt and pepper to taste
Cut the sausage into thin slices.  Heat a non-stick pan with a little oil and saute the sausage until golden.  Mix together the beaten eggs, the lesco, and salt and pepper.  When the sausage is done add the eggs and lesco and scramble until done.