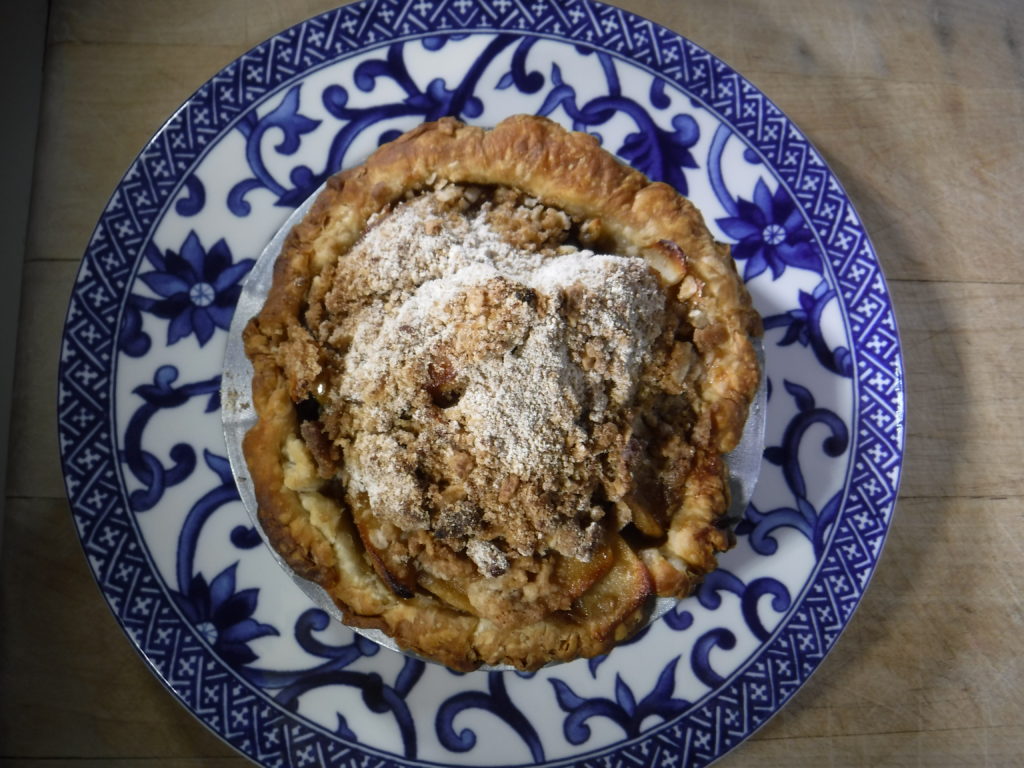 Twice now we have made individual apple tarts using some leftover pastry dough. They turned out well, so I am starting to document how we made them. More to come.
Dough
Leftover pastry dough, such as from Canadian Butter Tarts
Filling (for 2 tarts)
2 Granny Smith apples, peeled, cored and sliced
¼ cup brown sugar
2 Tbs. water
¼ tsp. cinnamon
2 Tbs. raising
2 Tbs. sliced almonds
4-5 grates of nutmeg
1 Tbs. cold butter, grated
Streusel Topping
½ cup (Ingredients to be specified later.
Make the filling by putting the apples, brown sugar, and water in a frying pan. Cook over medium heat until the apples are soft. Mix in the cinnamon and raisins, and then the sliced almonds, nutmet and butter.
Preheat the oven to 425 degrees.
Roll out the pastry dough and place circles of dough in two tart pans. Add the filling and top with the streusel. Bake for about 20 minutes until browned.