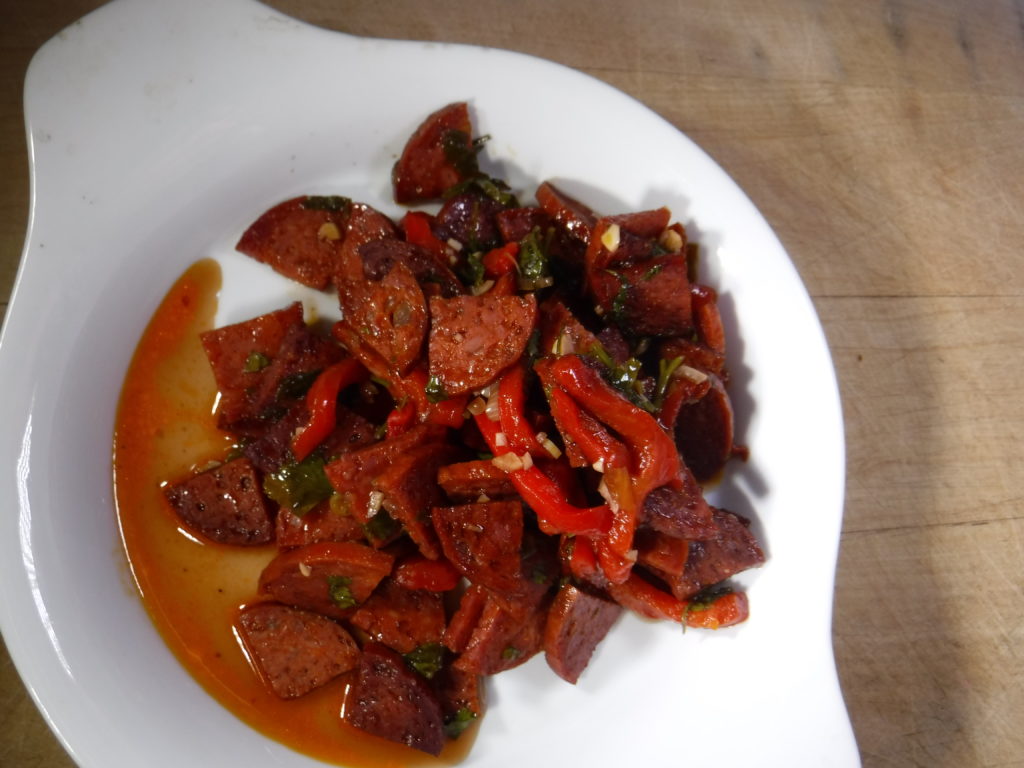 This is a very easy tapa which makes a nice dinner with some good bread and a salad. I have made this many times over the years. This version is adapted from one of my oldest and most used cookbooks, Penelope Casas' Tapas: The Little Dishes of Spain.
1 lb. Spanish chorizo, in ¼ inch slices
4 Tbs. dry red wine
2 roasted red peppers, sliced into stripes
2 Tbs. chopped parsley
2 cloves garlic, finely chopped
Preheat oven to 350. Saute the chorizo in a skillet until lightly browned. Pour off the fat. Deglaze the pan with the wine and then add the red peppers, parsley and garlic and mix well. Line a baking dish with aluminum foil, and put the contents of the skillet. Gather the foil together to make a package. Bake for 15 minutes. Open the foil to serve with bread.