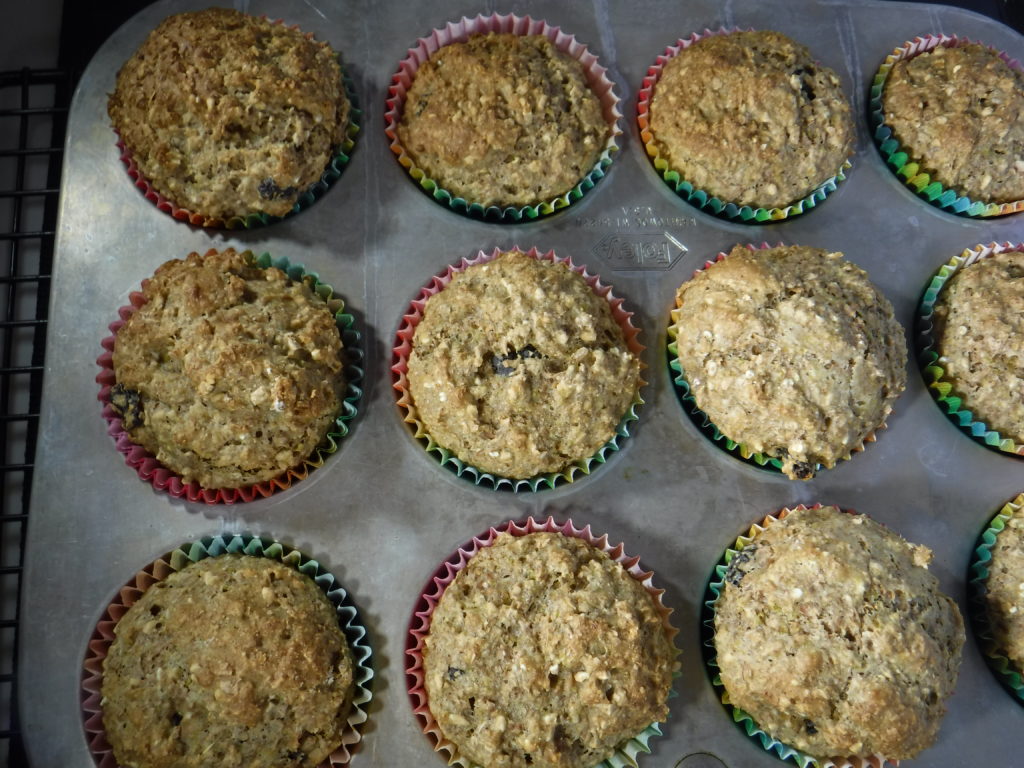 The Irish Brown Bread reminded me of a very lightly sweetened and low fat bran muffin, so I have thought for some time that I should make it as individual muffins rather than as a loaf.  This was a success and had the key advantage of cooking faster (18 minutes vs. 50 minutes for the loaf) which makes it easier to serve freshly baked for breakfast.
The dry ingredients can be mixed together the night before, and the buttermilk added in the morning while the oven heats.
1 recipe Irish Brown Bread
½ cup raisins (optional)
Bake in a preheated 400 degree oven until golden at the top and cooked through, about 18 minutes. Note that the muffins stuck to the paper muffin liners I used. The next time I will either use liners which are non-stick, or I will spray them with cooking spray.