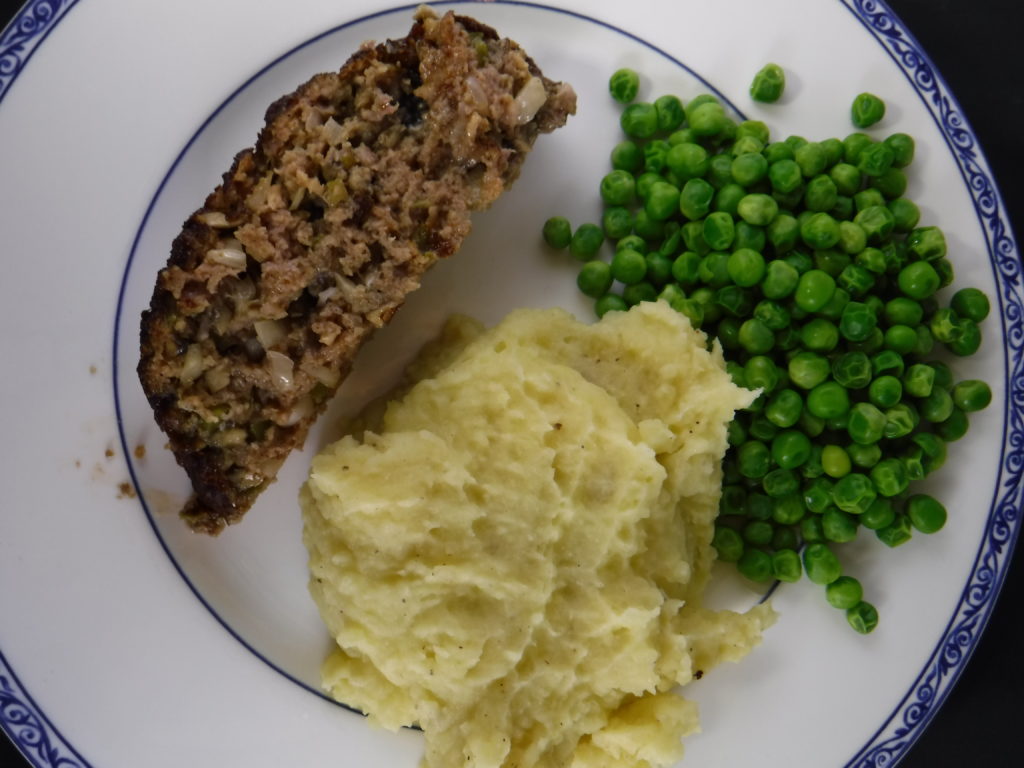 This is adapted from Ray's Meatloaf in Jeff Phillips' Smoking Meat. Carol really liked it, I think in part because this is a meatloaf without any sweet sauce on the top. (Thus she could enjoy it plain and I could enjoy it with ketchup.) I have modified this a bit since I think it would be better with the vegies sautéed in advance. So the recipe below is not exactly how I made the first batch but rather how I plan to make the second batch.
1 cup panko
1 lb. ground beef
½ lb. breakfast sausage
2 Tbs. vegetable oil
6 large button mushrooms, chopped
1 medium onion, chopped
1 large green bell pepper, chopped
3 eggs
1 Tbs. SriRacha or other hot sauce
1 tsp. salt
2 tsp. freshly ground black pepper
1 Tbs. barbeque rub (I used Red Spice Rub )
In a large skillet, heat the oil to medium and saute the mushrooms, onion, and bell pepper until softened and the liquid from the mushrooms has been reabsorbed. Allow to cool.
In an large bowl, mix together the sautéed vegetables with the ground beef, breakfast sausage, eggs, hot sauce, salt, and black pepper until evenly blended. Form into a ball, wrap in plastic, and rest in the refrigerator to meld the flavors for 3 hours.
An hour before smoking, take the meatloaf mixture out of the refrigerator. A half an hour before smoking, preheat the smoker to 225-250 degrees.
Form the meatloaf mixture into a rectangular loaf about 4 inches in width. Sprinkle with the barbeque rub and pat the rub in to make sure it sticks. Take a piece of aluminum foil the size of the loaf and piece it every inch or so with drainage holes. Put the meatloaf on top of the aluminum foil, and the foil on top of a rack in an 13 x 9 disposable aluminum baking dish. The idea is to allow the fat to drain from the meatloaf without making a mess in the smoker.
Smoke the meatloaf until the internal temperature reaches 160 degrees.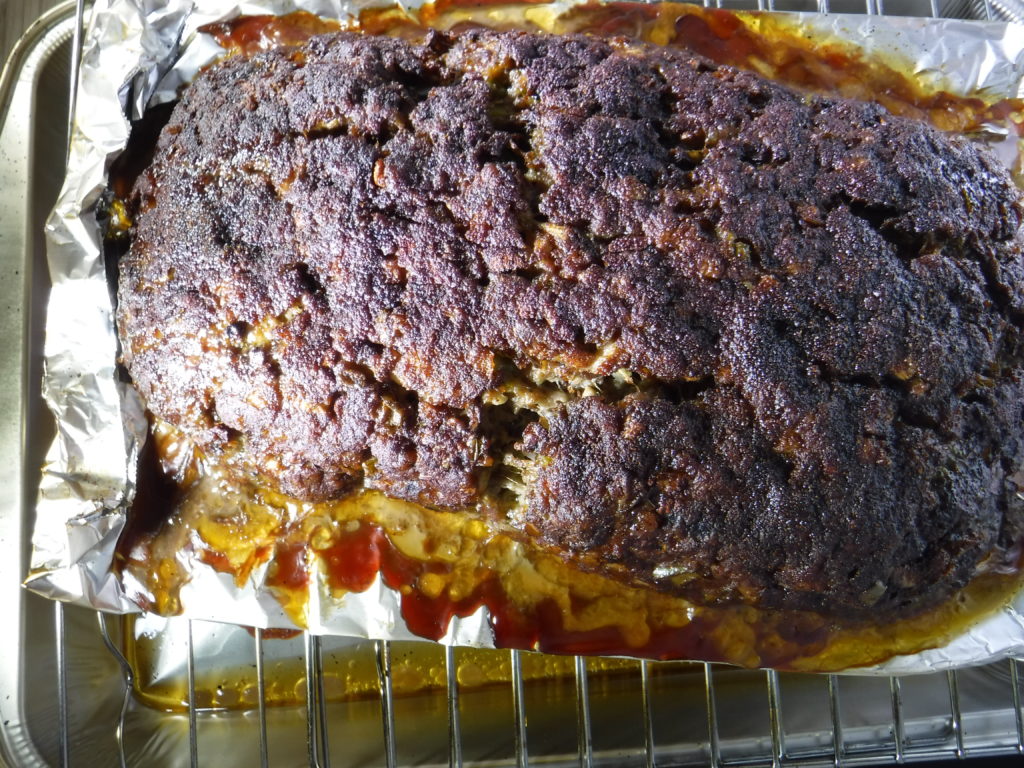 Remove from the smoker and cover with aluminum foil to keep it warm while it rests for 15 minutes before slicing.