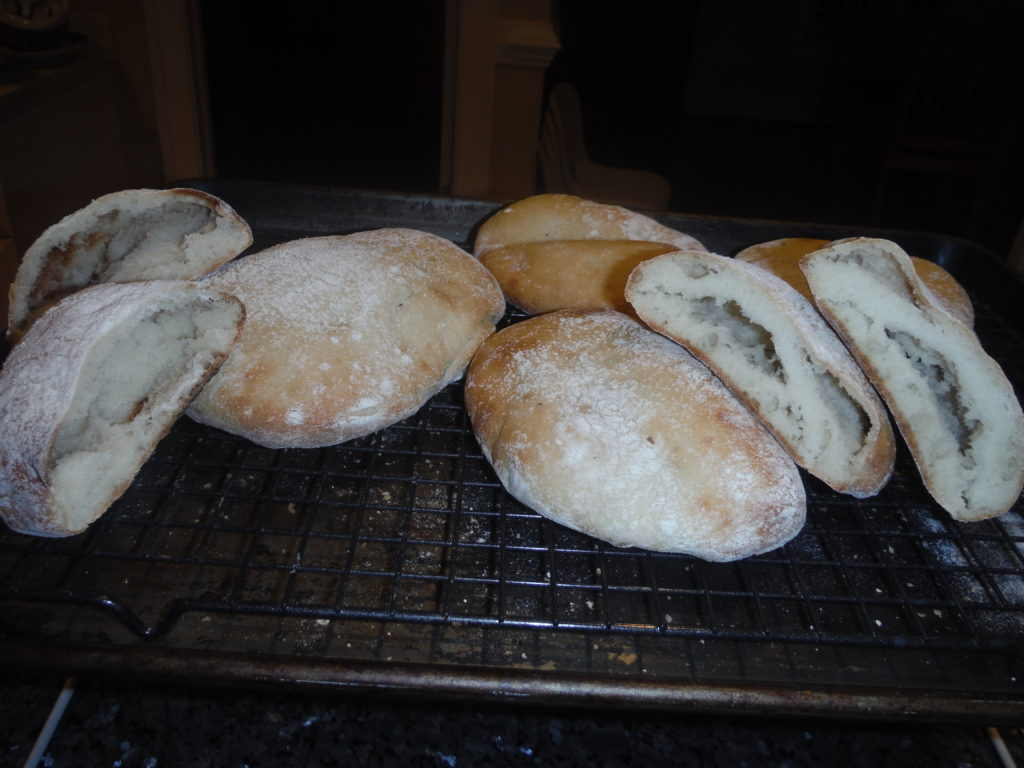 Lepinja is a Bosnian flatbread, which is rather like a thick pita without a pocket. In the Balkans, they are used for many purposes, especially as a bun for cevapcici, the cyclindrical skinless sausages which are to the Balkans what the hamburger is to the US. I had lepinja in a Houston restaurant called the Bosnian Café on Westheimer, and needed to make it myself.
3 cups (13 oz.) all purpose flour (King Arthur Flour)
2 tsp. yeast
1 Tbs sugar
1-1/2 tsp. salt
1 cup warm water
¼ cup lukewarm milk
Place sugar, yeast and lukewarm milk together in a small bowl. Let it stand for a few minutes until the yeast has dissolved and grown. Put the flour and salt into a large bowl. Mix the yeast mixture and the water in to the flour until all the flour is moistened. Cover the bowl and allow it to rest for 15 minutes. Then complete mixing the dough together and knead until smooth. Cover the bowl and place in a warm spot to double, in about 2 hours. Punch down the dough and divide into 6 balls. Form each ball into a flat disk about 6 inches in diameter.
Preheat the oven to 450 degrees while the dough rises. Preferably put a baking steel or stone in the oven, and allow to come up fully to temperature.
Bake for about 15 minutes.
To improve the crust, I baked for 5 minutes in a Forneau oven insert, and then finished it for 8-10 minutes on the baking steel. Another way to improve the crust is during the first few minutes of baking to spritz the oven interior with water three times at 30 second intervals. Both methods create a moist environment early in the baking which improves the crust and increases oven spring.
Note, I toned down the salt from my 2010 recipe.