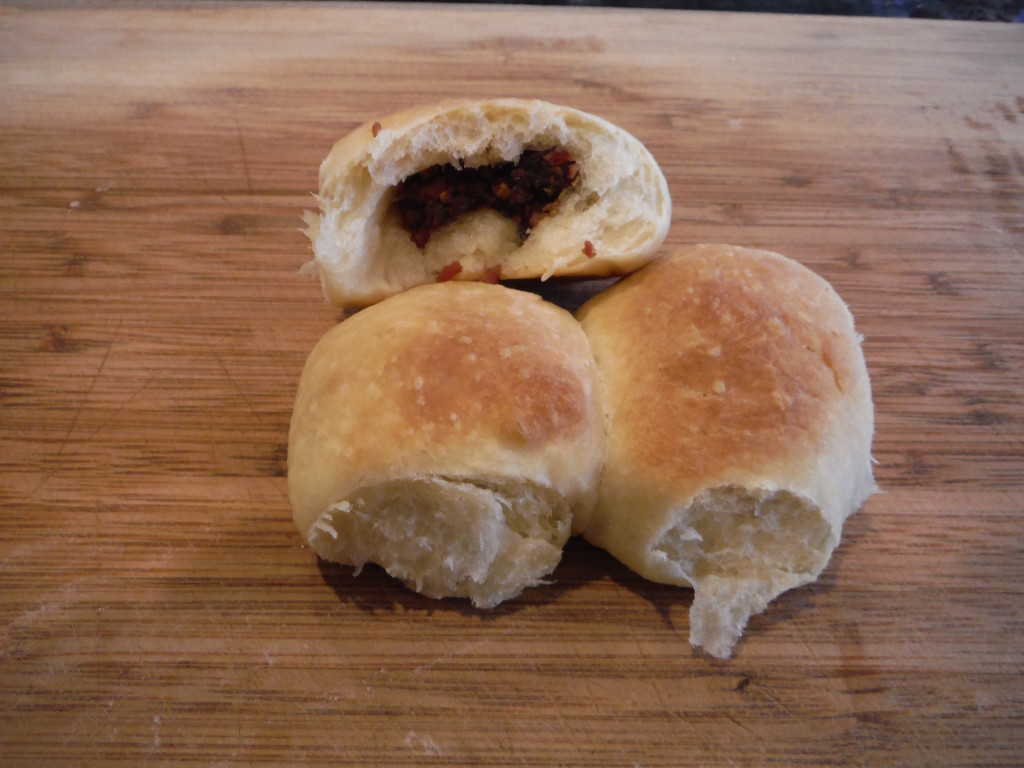 Since Carol's paternal grandparents came from Lithuania, I keep my eyes open for good Lithuanian recipes. These tasty buns are a cousin to the Tex-Czech Kolaches  with a similar enriched dough. This is an adaptation of a recipe in Bernard Clayton's Complete Book of Small Breads. Use the best quality bacon for this recipe. I used my home-made Cottage Bacon .There is a very similar Lithuanian bun made with ham (Bundukes), which also uses the same technique to prepare the meat-onion filling. (See the Nationality Rooms Recipe Book published by the University of Pittsburgh.)
Makes 24 small buns
12 oz. bacon, finely chopped
1 medium onion, finely chopped
¾ cup milk
2 oz. (1/4 cup) butter, cut into small pieces
1 egg
2-1/2 cups all purpose flour
1 package (2-1/4 tsp.) yeast
1 tsp. salt
2 Tbs. sugar
Cooking spray
Baking parchment
Put the chopped bacon and onion in a skillet with just enough water to cover. Bring to a boil and then simmer for around an hour, skimming off any foam.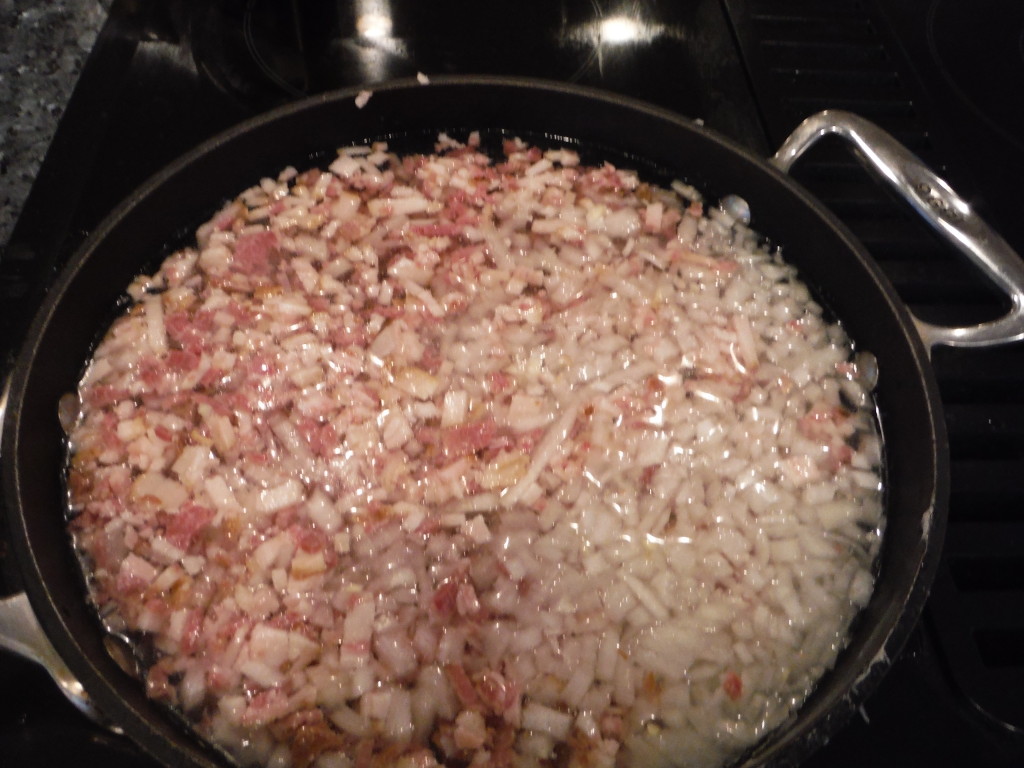 In the end, the water should have boiled off and the softened bacon and onion should cook in the rendered bacon fat into something like a brown goo.
Watch it carefully towards the end, stirring it so that it does not stick and burn. Pour the bacon-onion mixture through a strainer to separate out the grease and then put it in a bowl for later use as the filling.
Put the milk and butter together in a bowl and microwave until the butter is melted. Allow the mixture to cool to room temperature and then mix in an egg and stir well.
Put in a mixing bowl 1-1/2 cups of flour, the yeast, salt, and sugar and mix well. Add in the milk, butter, and egg mixture and mix well with a dough whisk. Mix in the last cup of flour a bit at a time until well incorporated. Using the dough hook, knead until it forms a smooth dough, about 10 minutes.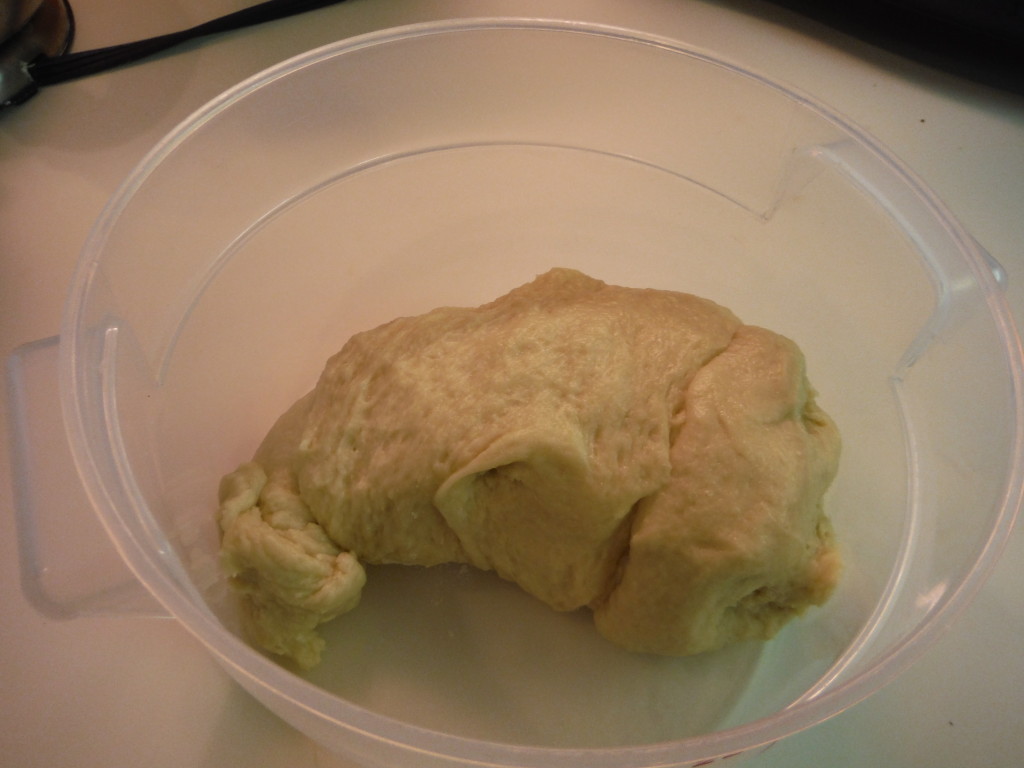 Put the dough in a rising container until it doubles in size, about 45 minutes. Punch it down and let it double a second time, about 30 minutes.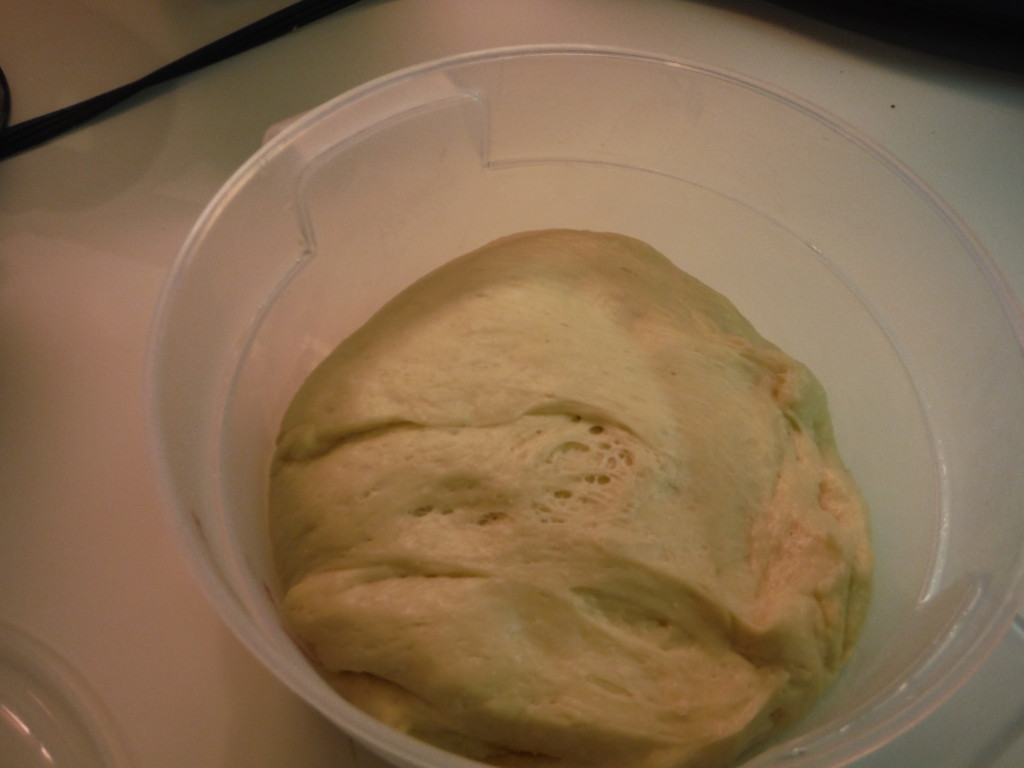 On a lightly floured surface, form the dough into a log,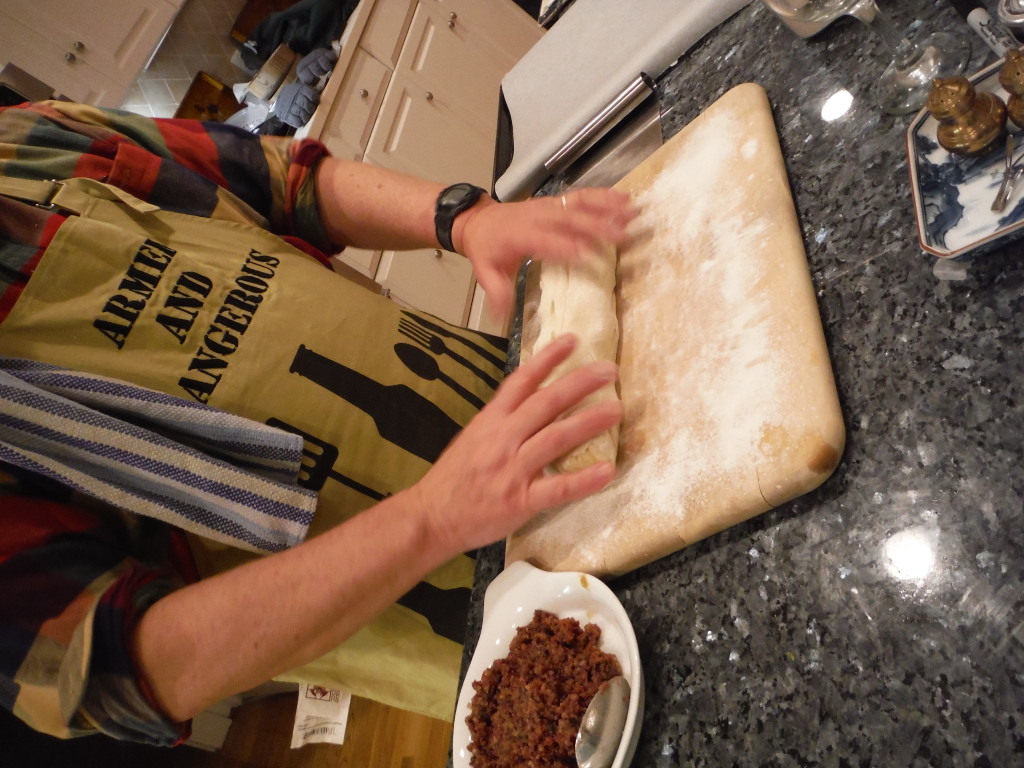 and with a dough knife cut it into 24 equal pieces. (I like to do this by cutting it into half, cutting each piece again into half, then each piece again into half, and finally each piece into thirds: 2 x 2 x 2 x 3 = 24).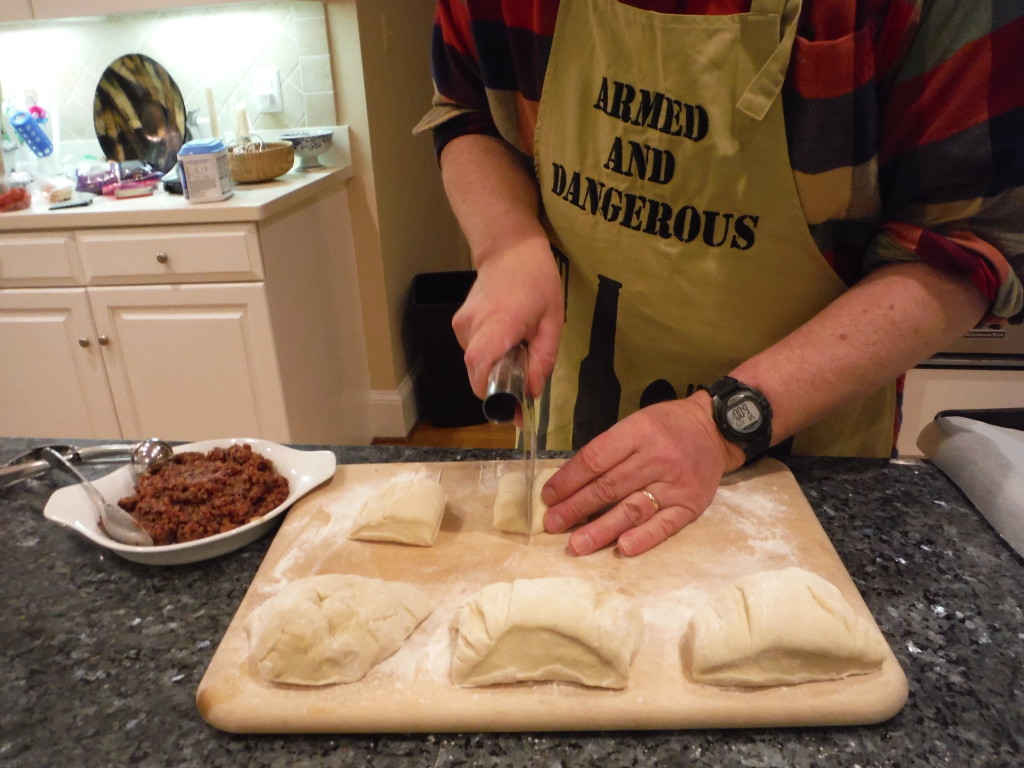 Flour your hands. Then take each piece, flatten it into a disk about 3 inches in diameter, put it in the palm of one hand, add a packed teaspoon full of filling in the center of the disk, and then fold the dough over to seal the filling in.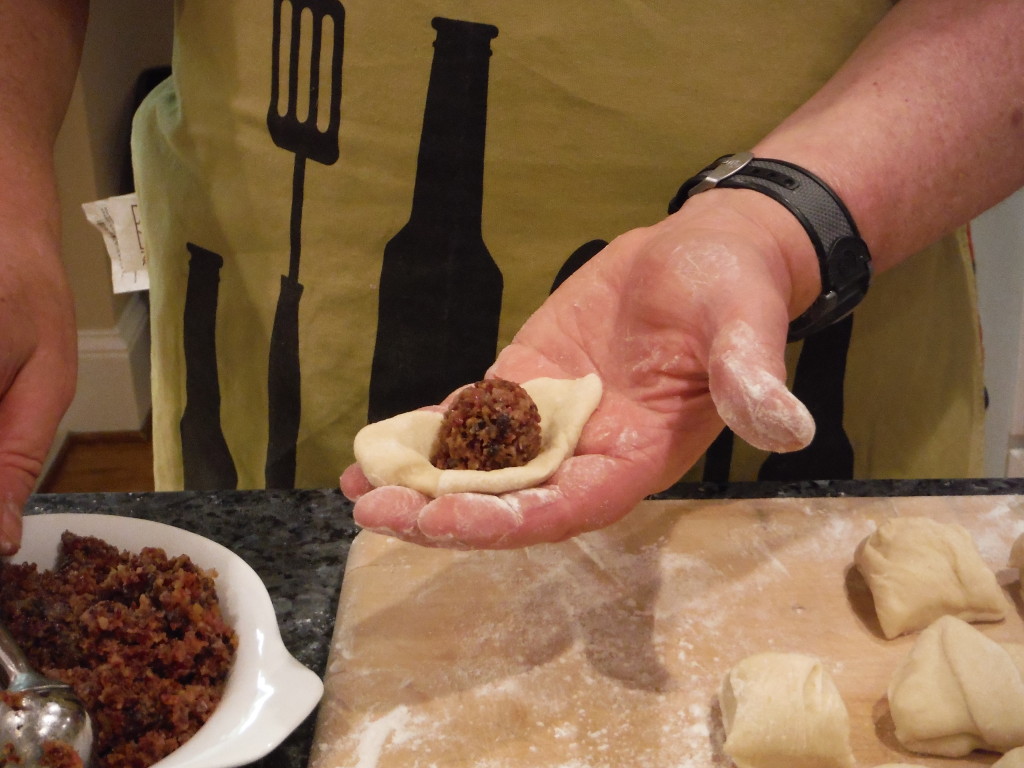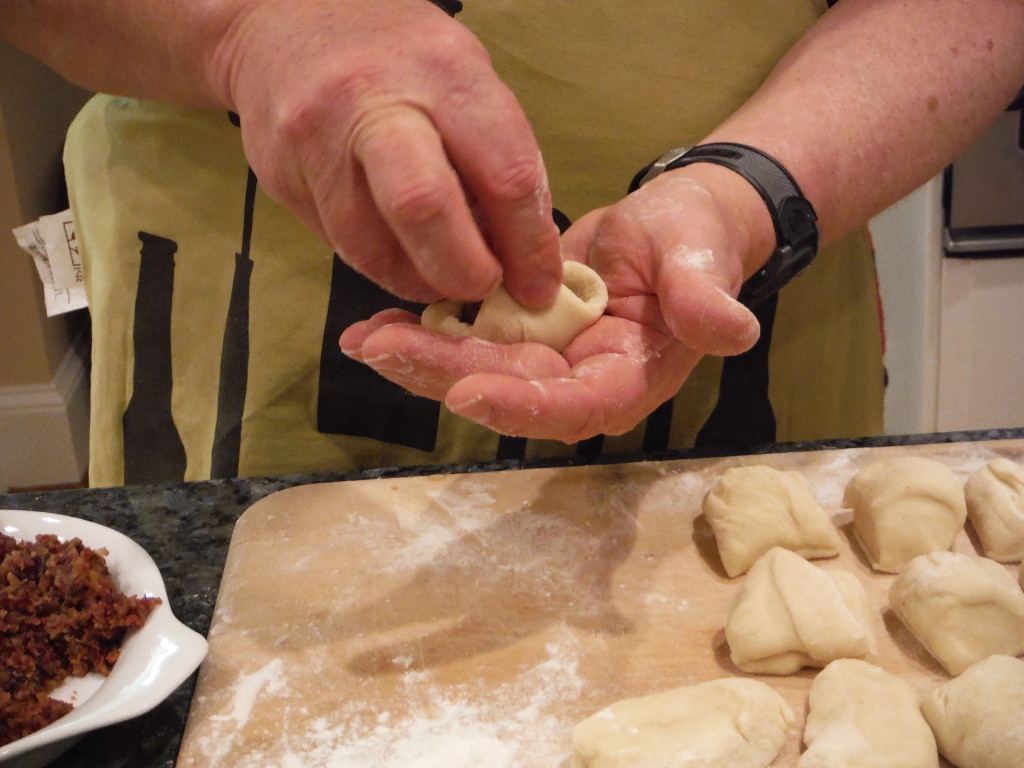 Place the filled dough seam side down on a baking parchment lined lasagna pan. Spray the top of the rolls with cooking spray to keep the surface moist and cover with plastic wrap.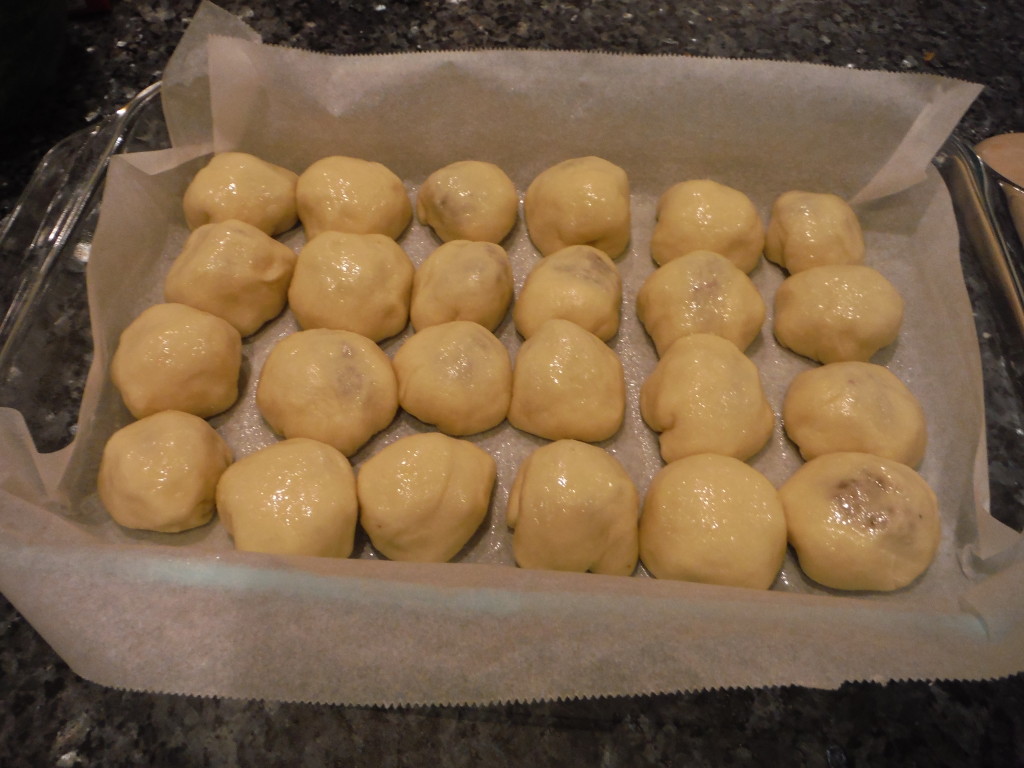 The filled rolls need to have a final rise, either an hour on the kitchen counter or overnight in the refrigerator (which is what I usually do so that they can be served fresh for breakfast). Preheat the oven to 350 degrees and then bake them 20-25 minutes until lightly browned.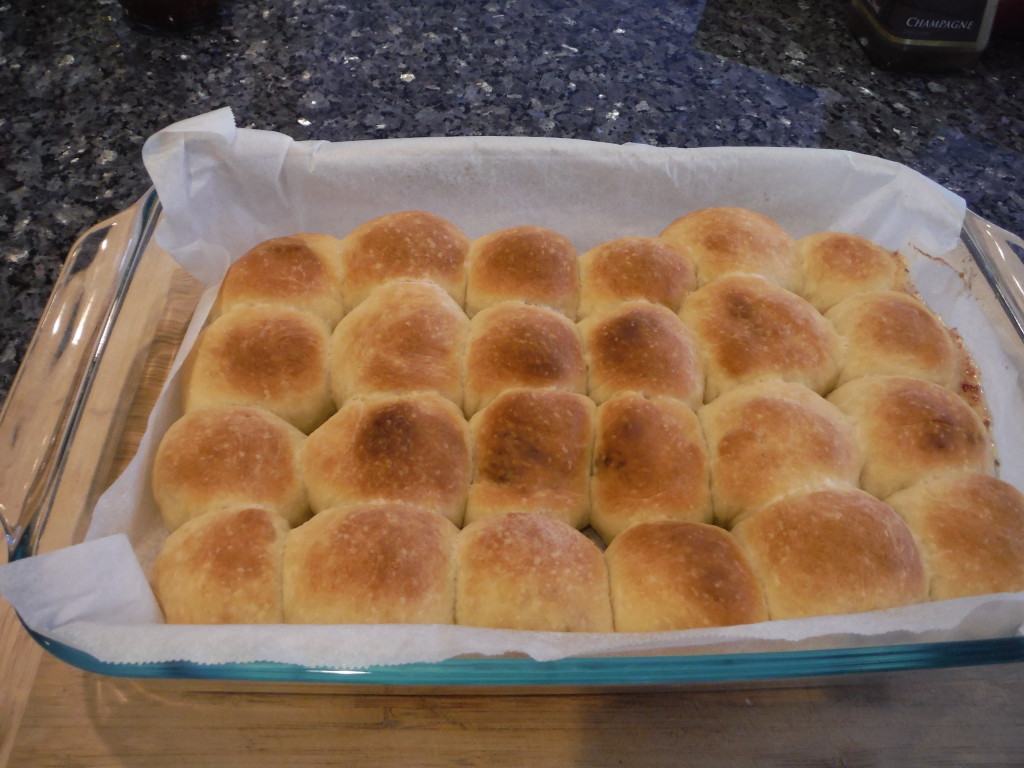 Enjoy them warm.