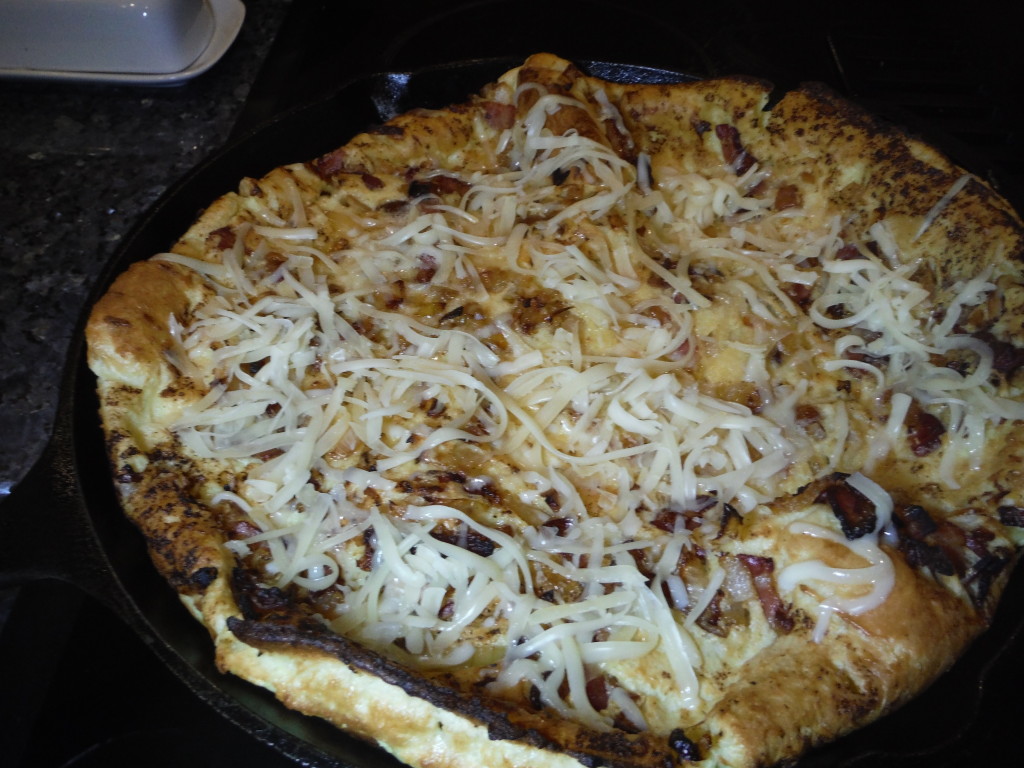 This main dish is like a cross between a Yorkshire pudding and a quiche. It is an eggy batter enriched with bacon and onion which puffs impressively in the oven. The name "matafan" is from an old French slang term meaning "hunger beater". Interestingly, there is a very similar term "Matambre" or "hunger killer" which is the name in Argentina for a stuffed rolled flank steak. This makes 4 good sized servings and takes a total of about 45 minutes, almost half of which is unattended time in the oven, so this is suitable for weeknights. This posting is an adaptation of a recipe which appeared in the 3/26/16 Wall St. Journal.
5 oz. bacon, cut into lardons
1-1/2 cups all-purpose flour
3 large eggs
2 cups whole milk
1 pinch salt
½ large onion, chopped
3 Tbs. unsalted butter
2 oz. Gruyere or Fontina cheese, coarsely grated
Preheat the oven to 425 degrees.
Place the bacon in a skillet and cook over medium heat. If the bacon is not too fatty, add the diced onions to cook with it. (If fatty, partially cook the bacon, drain off some of the grease, and then add the onion. Cook until the onions are transparent and golden and the bacon is cooked. Drain on paper towels and allow to cool.
Put the flour and salt in a large bowl. Make a well in the middle, and put the eggs and milk in the well. Using a whisk, blend together the egg and milk, and then the flour, until there is a smooth batter. Add the bacon and onion mixture to the batter.
Put a large oven-proof skillet on the stove, heat to medium and add the butter. When the butter is well melted in foaming, raise and tilt the skillet so that the melted butter coats the pan. Pour the batter into the center of the pan, with the objective of having the batter encased on the bottom and sides with the melted butter.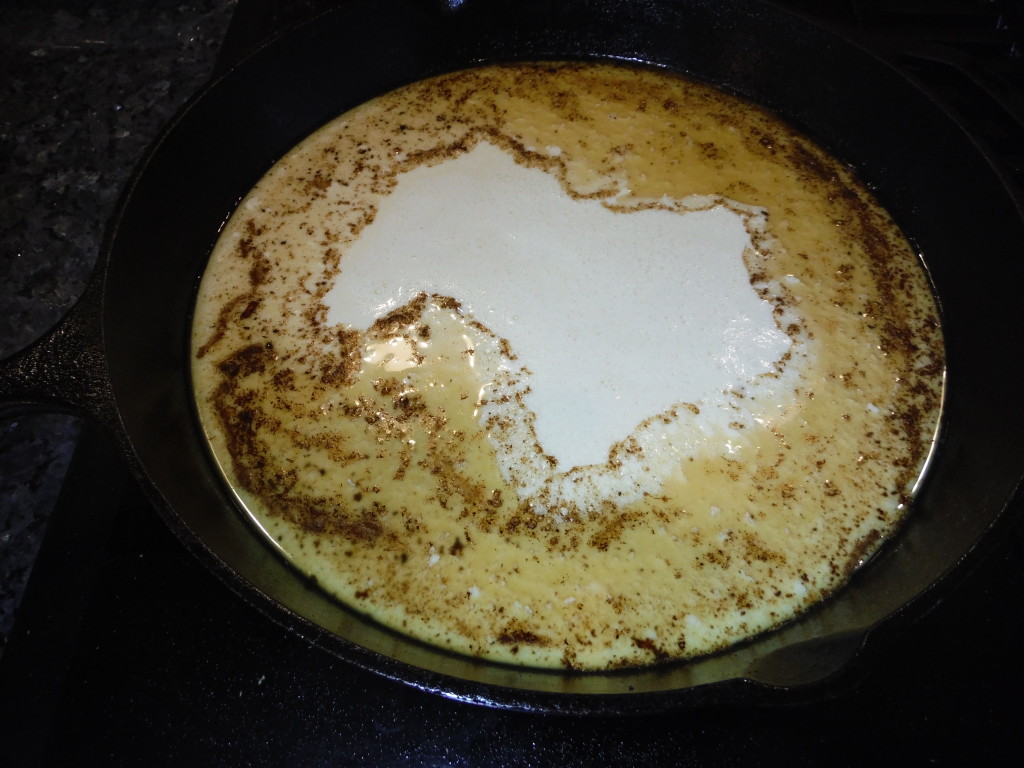 Turn to medium-low and continue to cook on the stove for 5 minutes to start crisping the bottom, before moving the skillet to the oven to bake for 15-20 minutes. When the matafan is puffed and browned, take it from the oven, sprinkle on the grated cheese, and serve immediately.