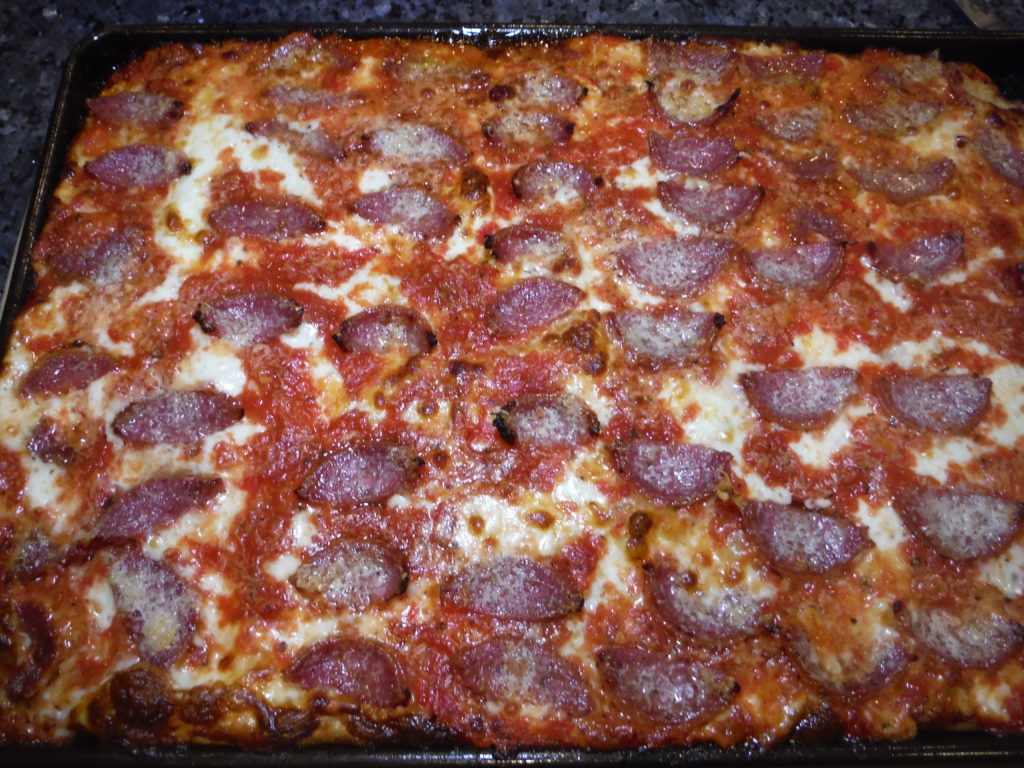 As evidenced by the posts on this blog, I have been working my way through regional US pizza styles. This style is definitely a winner. The technique is adopted from Serious Eats, while the main components are from other posts. This makes one cookie sheet of pizza which will serve 4. The crust was very tasty with lots of holes from the second rising in the pan. Like all simple foods, quality ingredients and good technique are what makes a truly quality product.
I full recipe of pizza dough (from Pizza for One or for Many )
~1-1/2 cups  Crushed Tomato Sauce for Pizza
1 lb. low moisture mozzarella – thinly sliced
8 oz. good quality pepperoni or salami, thinly sliced
1 cup grated pecorino romano
Olive oil
About a half hour before baking the pizza, preheat the oven with a baking steel or baking stone to 475 degrees.
Pour 2 tsp. of olive oil onto a cookie sheet and spread it all around with your hands. Oil your hands and take the risen pizza dough and spread it out to cover the pan. It may take a while to get the dough to fully cover the pan since it will want to spring back. Let the dough rise in the pan while preparing the other ingredients and while the oven heats.
Layer the dough with the sliced mozzarella. (You may not need it all.)  The idea is to cover the dough fully to keep the sauce from soaking into the dough and making it soggy. Then spread the pizza sauce, then evenly spread out the pepperoni or salami slices, and last sprinkle the pecorino romano on the top.  This photograph shows the layers, with the pizza more complete on the right side of the pan.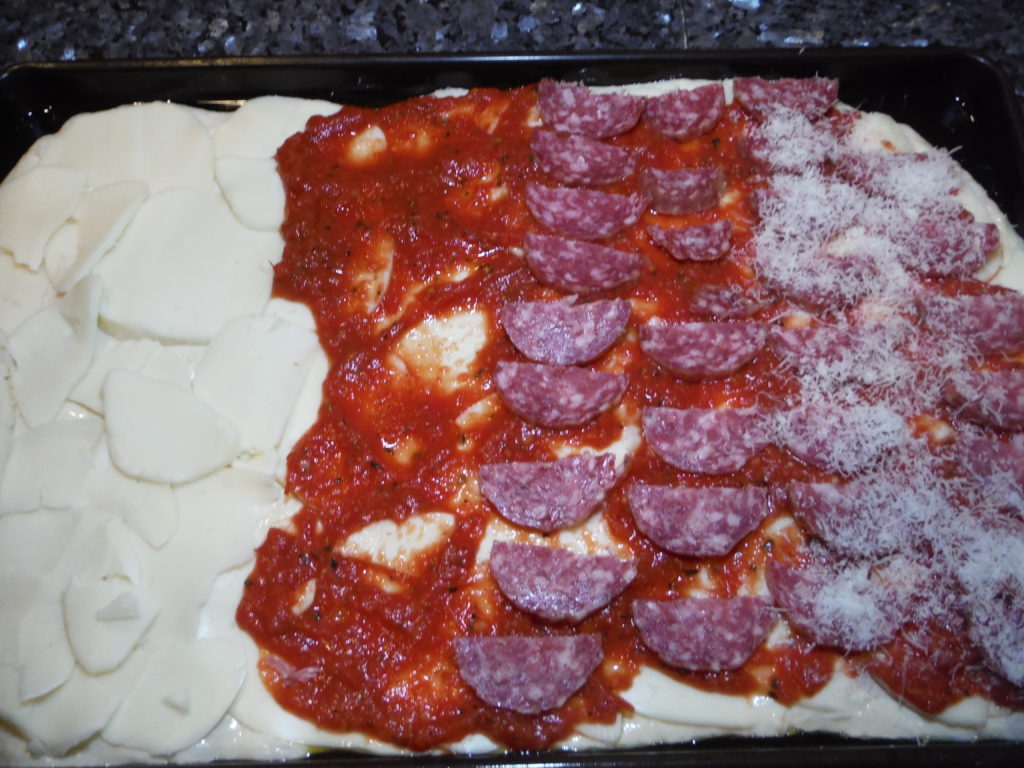 Here is the pizza fully ready to bake.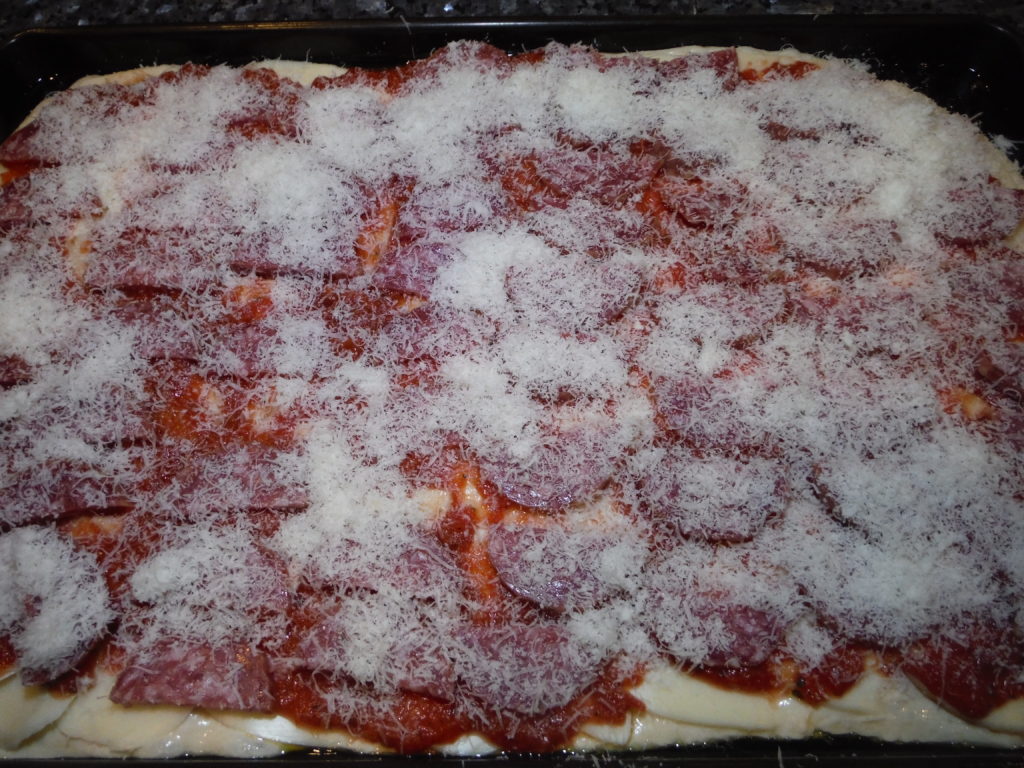 Bake for around 20 minutes until the top is nicely browned and the dough is cooked. Cut into rectangular slices and serve immediately.