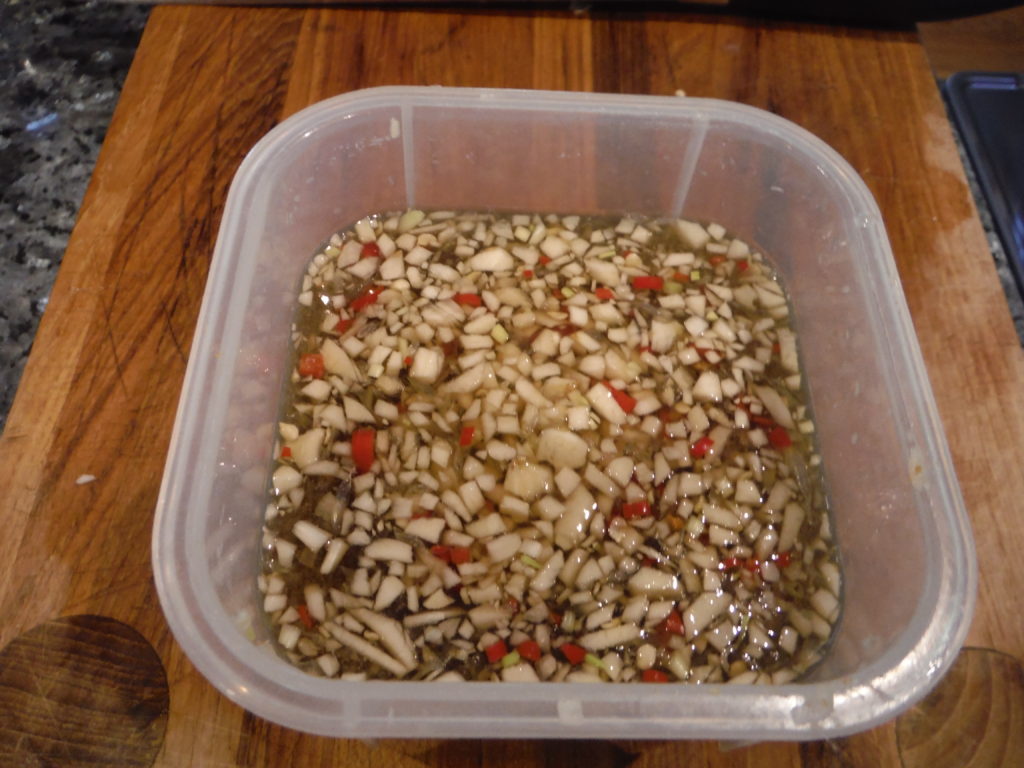 This easy to make sauce is sweet, sour, and salty and goes with a lot of things. I made it to dress a Vietnamese cold noodle dish. It is frequently used by the Vietnamese as a dipping sauce for spring rolls. This recipe was adapted from Serious Eats.
1 cup hot water
½ cup sugar
½ cup freshly squeezed lime juice (about 2-1/2 limes)
1/3 cup fish sauce
2 cloves garlic, finely chopped
1 bird's eye chili, finely chopped
Dissolve the sugar in the hot water. Add the lime juice, fish sauce, garlic, and chili, and stir well. Use immediately or store in the refrigerator.