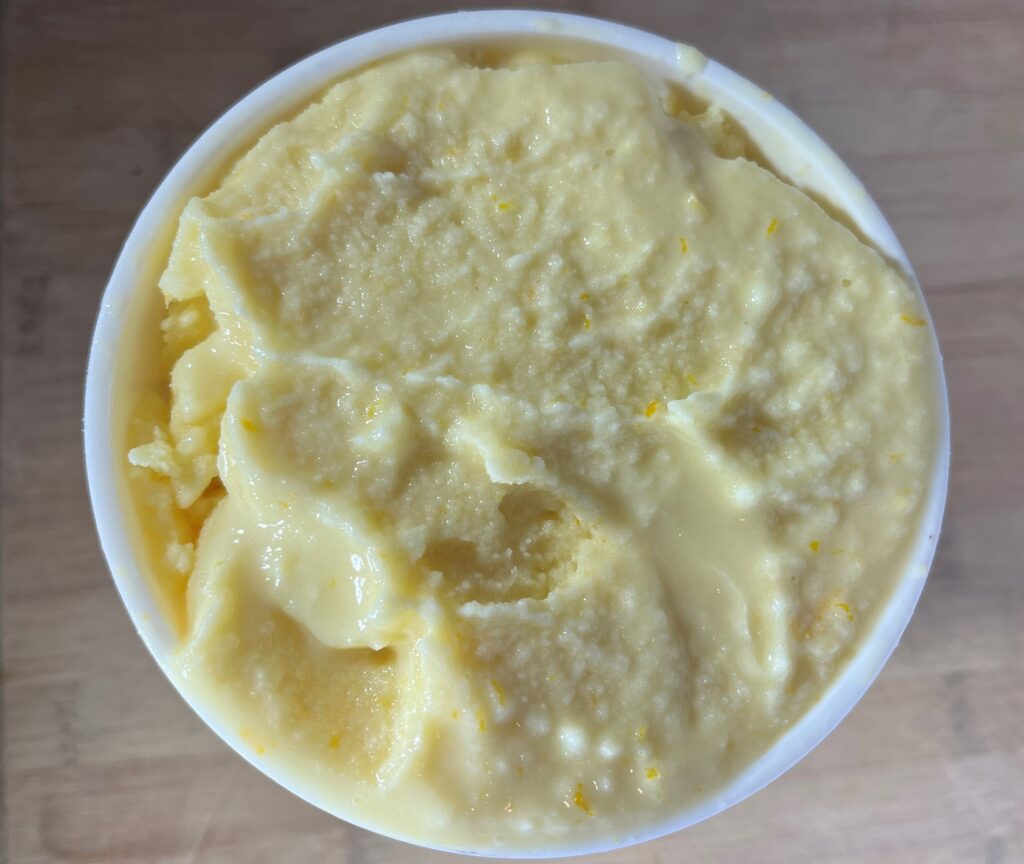 I recently noticed that my refrigerator included containers of vanilla yogurt and orange juice left over from grandchildren visits and thought they could be used for a good summer dessert. This is an adaptation of a recipe in Serious Eats to use up what I had on hand. I reduced the sugar in the original recipe since there is about 2 Tbs. of sugar included in the vanilla yogurt vs. the plain yogurt that Serious Eats used.
For simple recipes like this, good quality ingredients really shine through.
1-1/2 cups whole milk vanilla yogurt (or plain yogurt + 2 Tbs. sugar + ½ tsp. Vanilla extract)
1-1/2 cups good quality orange juice
Grated orange zest from a large naval orange
5/8 cups sugar
2 Tbs. lime juice (or lemon)
¼ tsp. kosher salt
Mix all the ingredients together and taste for sweet and sour balance. Mix well to ensure that all the sugar is fully dissolved. Freeze in an ice cream machine. Chill for several hours in the freezer before serving.