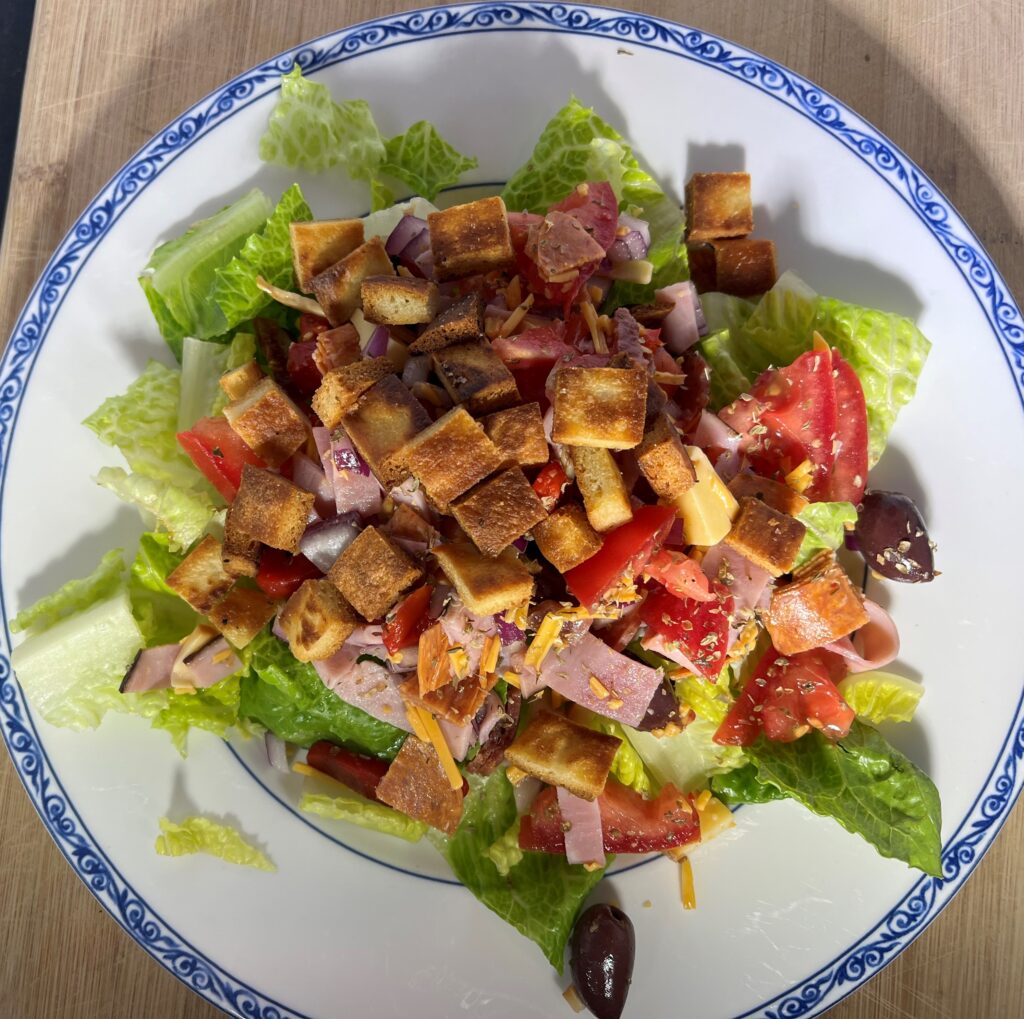 This is an adaptation of a good idea in Bon Appetit rather than a recipe. The idea is to deconstruct a delicious Italian sub sandwich and transform it into a salad (i.e. emphasizing the salad ingredients and reducing the bread). So keep in mind what would be in a delicious sub sandwich, and use whatever you have in your refrigerator and pantry that best fits the idea.
In this case I made some croutons by cutting some bread into little cubes, tossing them with olive oil, salt and pepper, and baking them at 425 degrees for 7 minutes, and then cooling them before putting them on top of the salad.
Here is what I put in the version on the photo:
Romaine lettuce
Diced tomato
Red onion
Sliced ham
Sliced salami
Coarsely grated smoked cheddar
Coarsely grated plain cheddar
Roasted pepper slices
Kalamata olives
Vinaigrette salad dressing
Dried oregano
Croutons
If I had had it, I would have included some pickled peppers, but I couldn't find any.