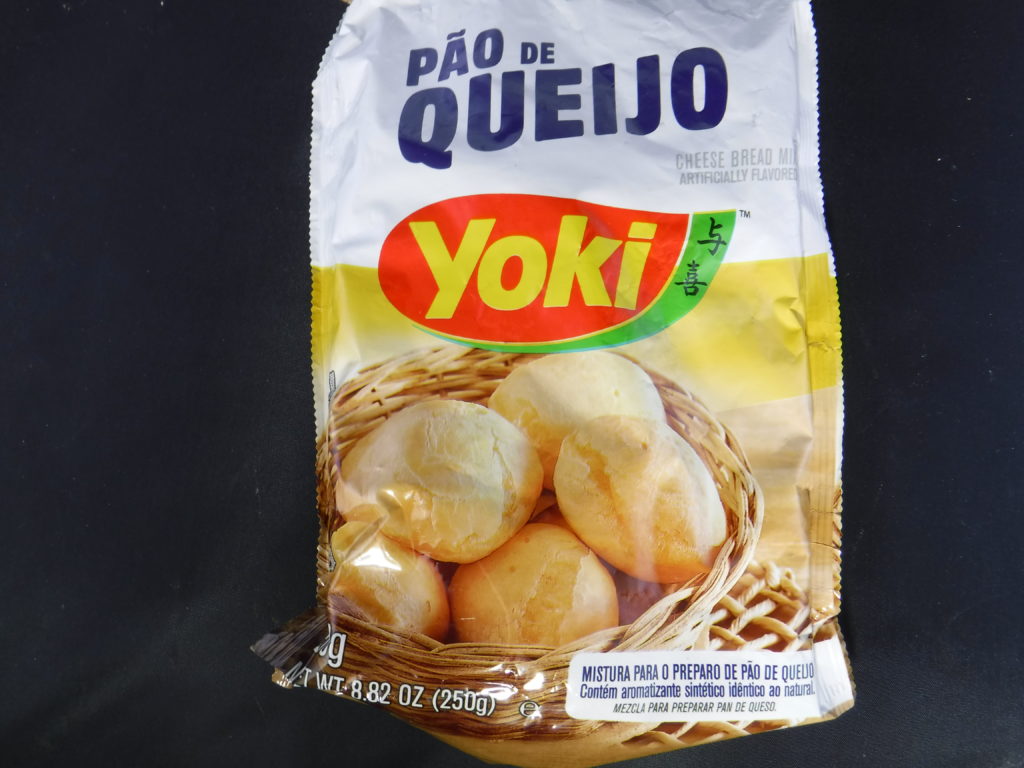 Pao de queijo (Brazilian Cheese Bread) is made from sour yucca flour, and is one of the most popular snacks in Brazil. Yoki is the standard brand of packaged mix. This posting is a proof of concept about using the Yoki mix camping. I thought of having it on this year's canoe trip before deciding to play it safe and make Cheese Bread, a yeasted bread made from wheat flour which I know will work well in a cake pan in a reflector oven.
The Yoki package does have some English instructions, but they are hard to read and written in metric measurements. They also assume medium eggs, although in the US we usually have large eggs. Here they are in an easier to read format.
250 g. package of Yoki pao de queijo mix
2 large eggs (or 4 Tbs. whole egg powder + 6 Tbs. water)
6 Tbs. cold water (1/2 cup less 2 Tbs.)
Preheat the oven to 350 degrees
Put the ingredients in a bowl and mix by hand or in a stand mixer until it forms a dough, about 3 minutes. If the dough seems too stiff, add another Tbs. of water. Note that yucca flour feels like cornstarch and not like wheat flour. Form the dough into about 20 one-inch balls and place them on a cookie sheet so that they do not touch each other. Bake about 40 minutes, until golden brown.
If making these camping, I would try to see how closely together I could put them without having them touch. For example, can I fit them all in a 9 inch cake pan and bake them in a reflector oven? Would they fit better in a 10 inch Dutch oven without a pan. Or if car camping, should I cook them in 2 cake pans in 2 Dutch ovens. While camping, bake at a medium temperature.
More on this later.