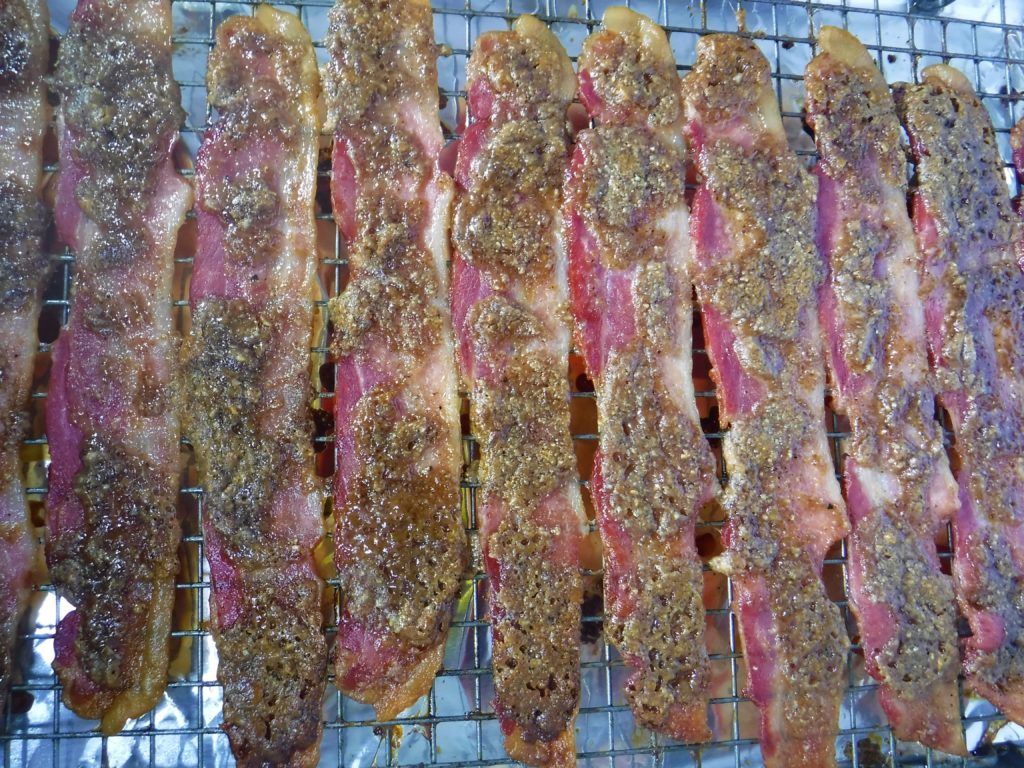 This is something I spotted in our local newspaper, The Chesterfield Observer. I have used it as a sandwich filling, as suggested in the article, and chopped as an ingredient in salads.
10 slices thick cut bacon
½ cup pecans
2 Tbs. maple syrup
3 Tbs. packed brown sugar
¼ tsp. salt
¼ tsp. black pepper
1/8 tsp. cayenne pepper
Preheat the oven to 340 degrees.
Chop the pecans in a food processor. Then add the syrup, brown sugar, salt, and peppers to the food processor and blend into a paste. Place the bacon on a rack over an aluminum foil lined cookie sheet. Spread the pecan paste over the bacon. Bake in the oven for about 35 minutes, or until the edges are crispy and the sugars in the pecan mixture have melted. Remove from the oven and cool before using.