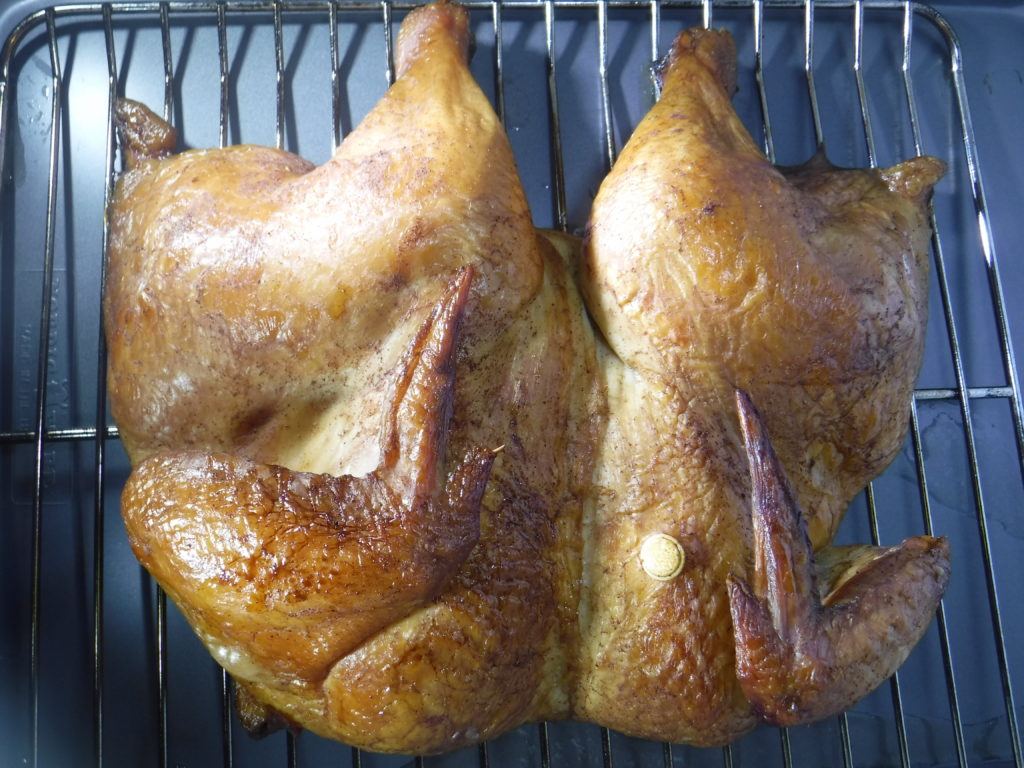 This mild smoked chicken was a grand-daughter friendly choice for New Year's Eve.
1 whole chicken, spatchcocked
2 tsp. salt
2 tsp. barbeque rub ( I used Red Spice Rub )
The day before cooking, spatchcock the chicken and mix together the salt and barbeque rub. Rub the chicken inside and out. Place it in a large zip-lock baggie and refrigerate overnight.
The next day, remove the chicken from the bag and spread it on a rack on a tray to warm to room temperature and to dry the surface to the touch. Preheat the electric box smoker to 250 degrees. Smoke until a probe in the chicken breast reaches 155 degrees, adding new wood chips each 45 minutes. The chicken will take about 3 hours to cook. When done, remove from the smoker, cover and allow to rest for 5 minutes before serving. It can be enjoyed plain or with barbeque sauce.