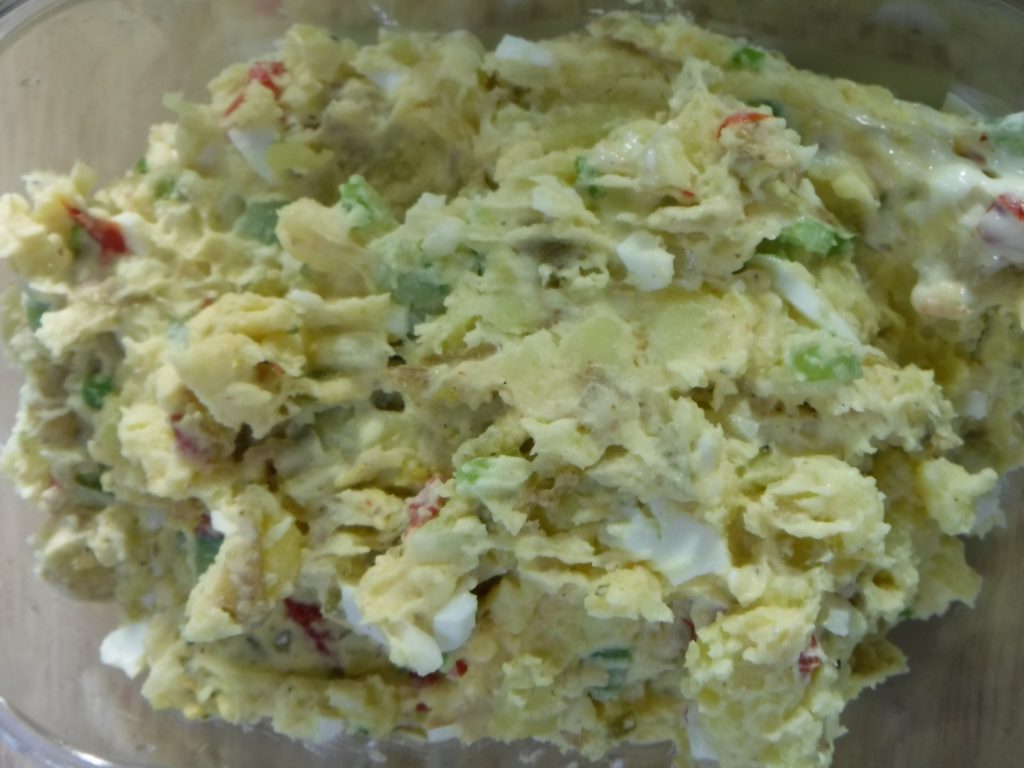 This is a good accompaniment to smoked chicken and other barbeque dishes. This recipe is adapted from Cowboy Barbecue, a book based on Davila's BBQ in Seguin, TX. The original recipe used russet potatoes, but I like using the thin-skinned baby gold potatoes, so that no peeling is needed.
1-1/2 lbs. baby gold potatoes
1 egg, hard-boiled
1 celery rib, finely chopped
¼ cup green pepper, finely chopped
¼ cup yellow onion, finely chopped
2 Tbs. sweet pickle relish
½ tsp. salt
½ tsp. freshly ground black pepper
6 Tbs. mayonnaise
1 tsp. yellow mustard
Wash the potatoes and boil them in salted water until tender, about 10 minutes. Coarsely mash them in a large bowl. Chop the hard-boiled egg. Add it and the chopped celery, green pepper, onion, and relish to the potatoes and stir to mix. Add the salt, pepper, mayonnaise, and mustard and stir. Check for seasoning and serve.