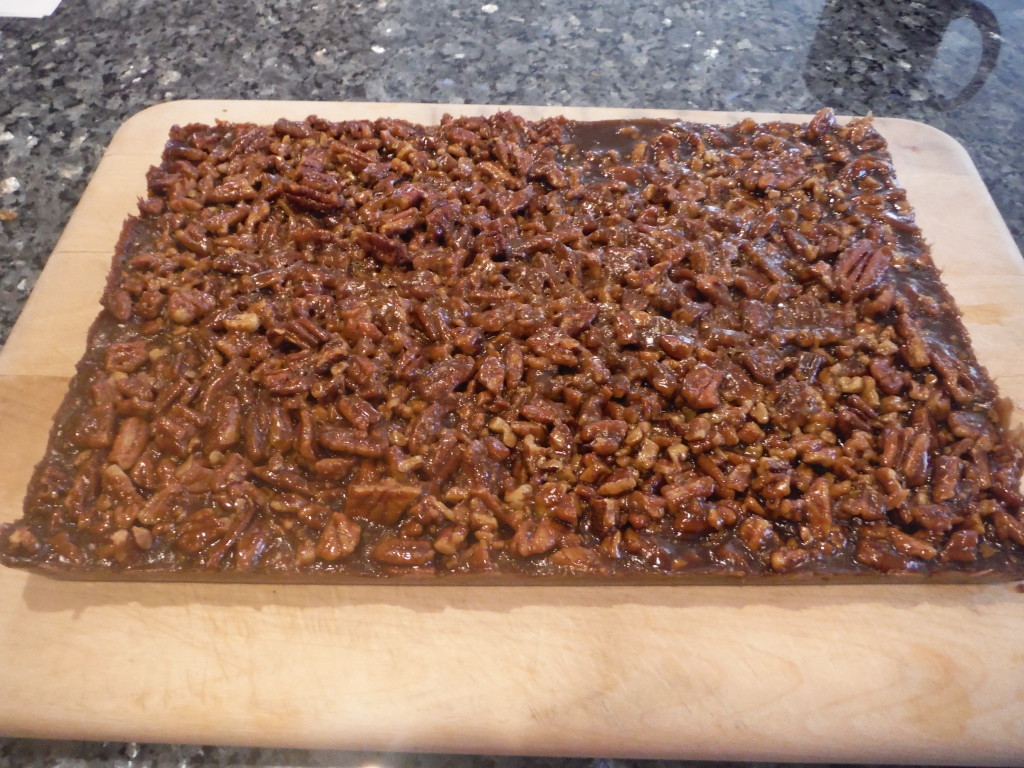 This is an adaptation of a recipe which appeared in Gourmet magazine in March 1999. It is a sweet and gooey pecan filling on top of a shortbread base, and it has been popular whenever I have made it.
Hot Shortbread Base
2 cups all purpose flour
½ cup packed light brown sugar
½ tsp. salt
1-1/2 sticks (3/4 cup, 12 Tbs.) unsalted butter
Pecan Topping
1 stick (1/2 cup) unsalted butter
1 cup packed light brown sugar
1/3 cup honey
2 Tbs. heavy cream
8 oz. (about 2 cups) coarsely chopped pecans
Preheat the oven to 350 degrees and grease a 13 x 9 inch pan.
To make the hot shortbread base, put the dry ingredients in the bowl of a food processor, and pulse a few times to mix. Cut the butter into 12 pieces and sprinkle them on top of the dry mixture in the food processor. Pulse until the mixture forms small lumps. Pour the mixture into the 13 x 9 inch pan, and with your hand spread it out evenly and then press it down to form a dough. Bake until golden, about 20 minutes. While it is baking, prepare the topping which will be put on the shortbread base while it is still hot.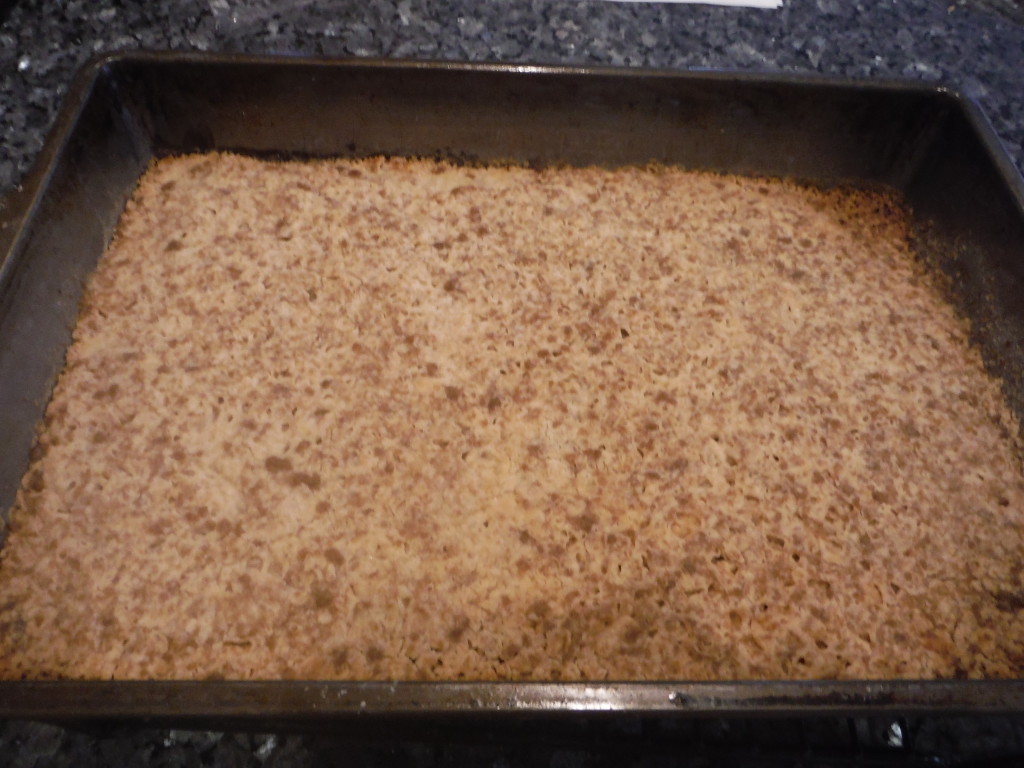 To make the pecan topping, put all of the ingredients except the pecans in a medium saucepan over moderate heat. After the butter has melted and the ingredients have been mixed together, simmer for a minute, and then remove from heat and add the pecans. Stir to coat the pecans well.
Spread the filling over the hot shortbread base and return the pan to the oven for another 20 minutes or so, until the filling is nicely bubbling. Remove from the oven, and allow to cool completely in the pan. Remove from the pan and cut into 24 bars.