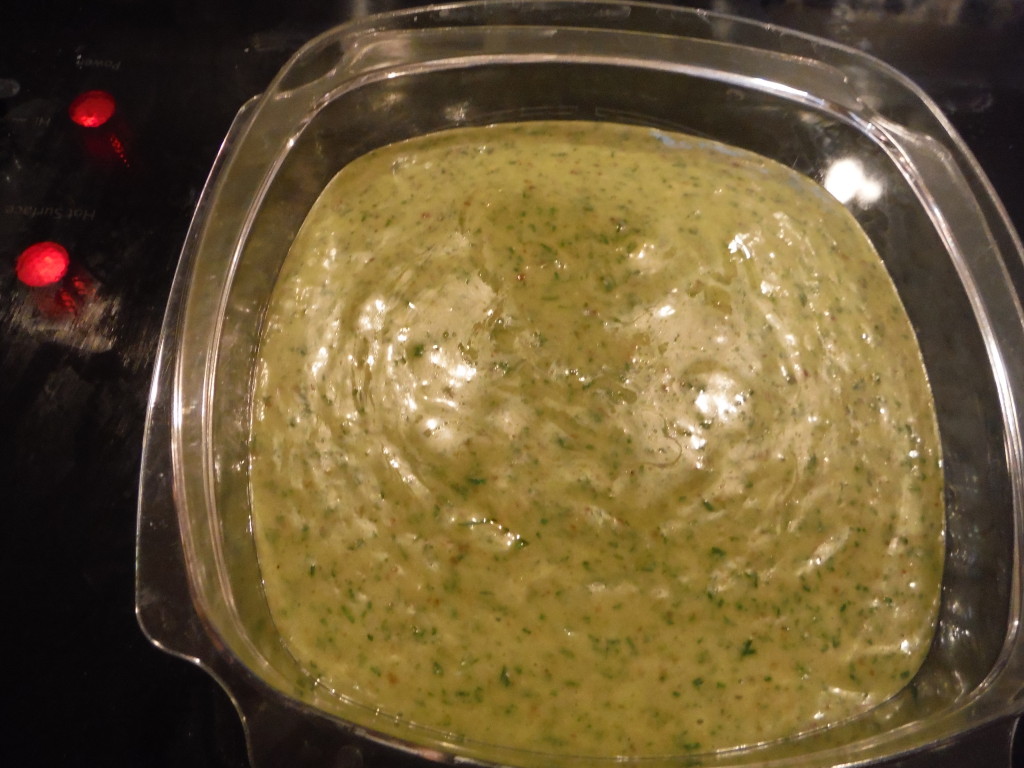 This sauce appeared in James Beard's Theory & Practice of Good Cooking as a sauce for gravlax. It is good for that, but more typically I use it with smoked salmon as an alternative to cream cheese or a horseradish mayonnaise sauce. It is also good with broiled or grilled salmon.
4 Tbs. German mustard (not hot but spicy)
1 tsp. ground mustard
3 Tbs. sugar
2 Tbs. white wine vinegar
1/3 cup vegetable oil
1 package fresh dill, with the stems removed (~3 Tbs. chopped)
Add the dill to the bowl of a food processor, and chop it. Add the remaining ingredients, and pulse until well blended. Scrape down the sides of the bowl, and pulse a few more times.