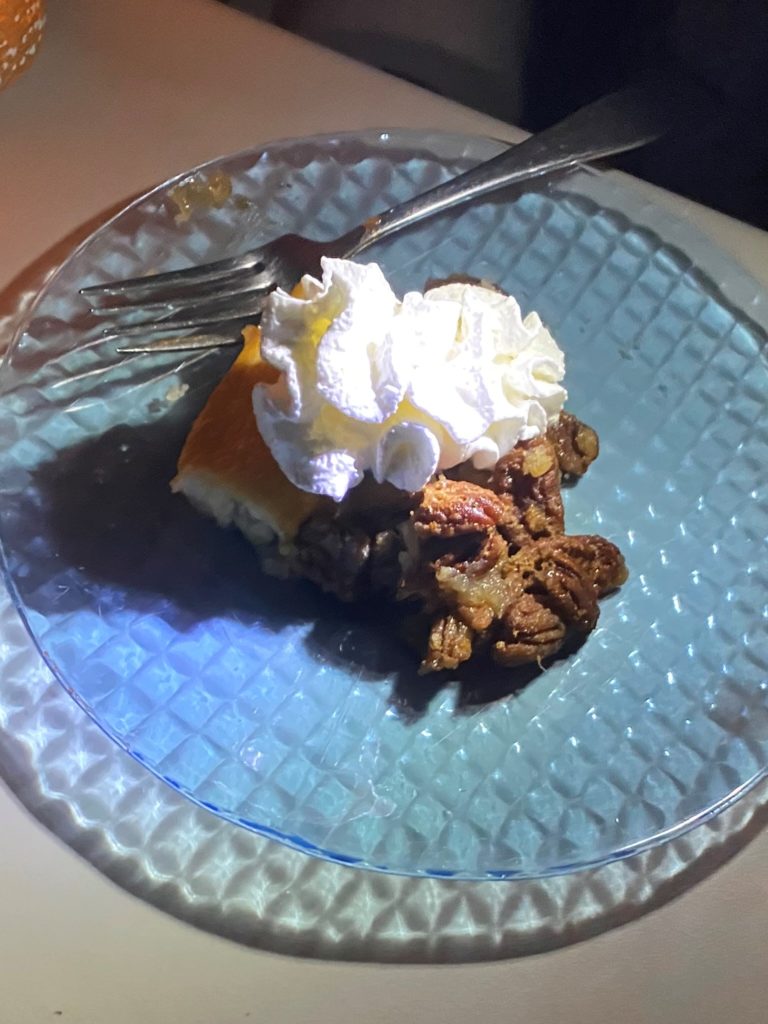 I was looking for a suitable dessert to cook in a Dutch oven in a virtual campout in my backyard, and spotted a pecan pie cobbler recipe in Southern Living. It turned out very well. This will make 6-8 servings. At home, this would be made in a 9-10 inch cast iron skillet in a 375 degree oven. Camping, it would be made in a 9 inch cake pan in a Dutch oven with a moderate number of coals. This recipe can easily be made car camping with the fresh milk and egg, and backpacking/canoeing with powdered milk and egg.
Cobbler Batter
1 stick (1/2 cup) unsalted butter
1 cup all-purpose flour
1 cup whole milk
1 cup granulated sugar
1-1/2 tsp. baking powder
½ tsp. kosher salt
Pecan Filling
½ cup brown sugar
1 large egg
1 tsp. vanilla extract
¼ tsp. kosher salt
2 Tbs. bourbon (optional)
1-1/2 cups pecan halves
Optional Topping and Accompaniments
2 Tbs. maple syrup
Whipped cream
Vanilla ice cream
Melt the butter in the baking pan.
Mix together in a bowl or baggie the rest of the cobbler ingredients. Pour the resulting batter into the middle of the pan. Do not mix it with the melted butter which will surround the batter on the bottom, sides, and much of the top.
In a separate bowl mix together the pecan filling ingredients. Spoon them on top of the cobbler batter in the center of the pan. Again, do not stir.
Bake until the cobbler is firm to the touch and a cake tester comes out clean. This will be 30-35 minutes in a 375 degree oven.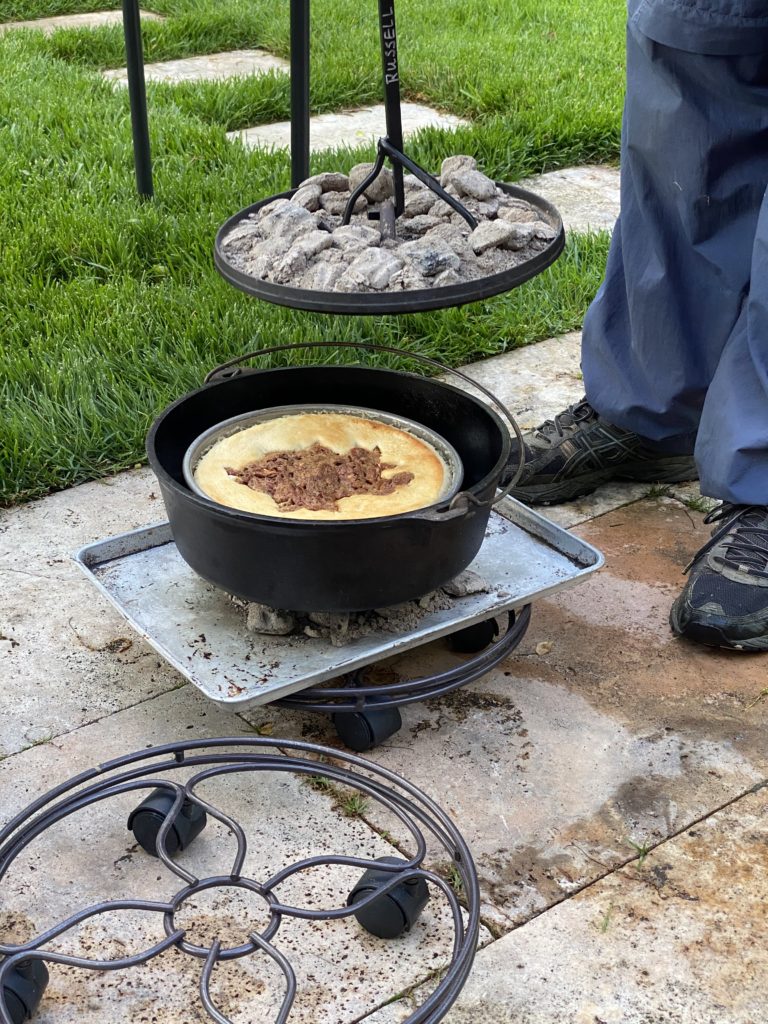 After removing it from the oven, optionally brush maple syrup over the cake part of the cobbler.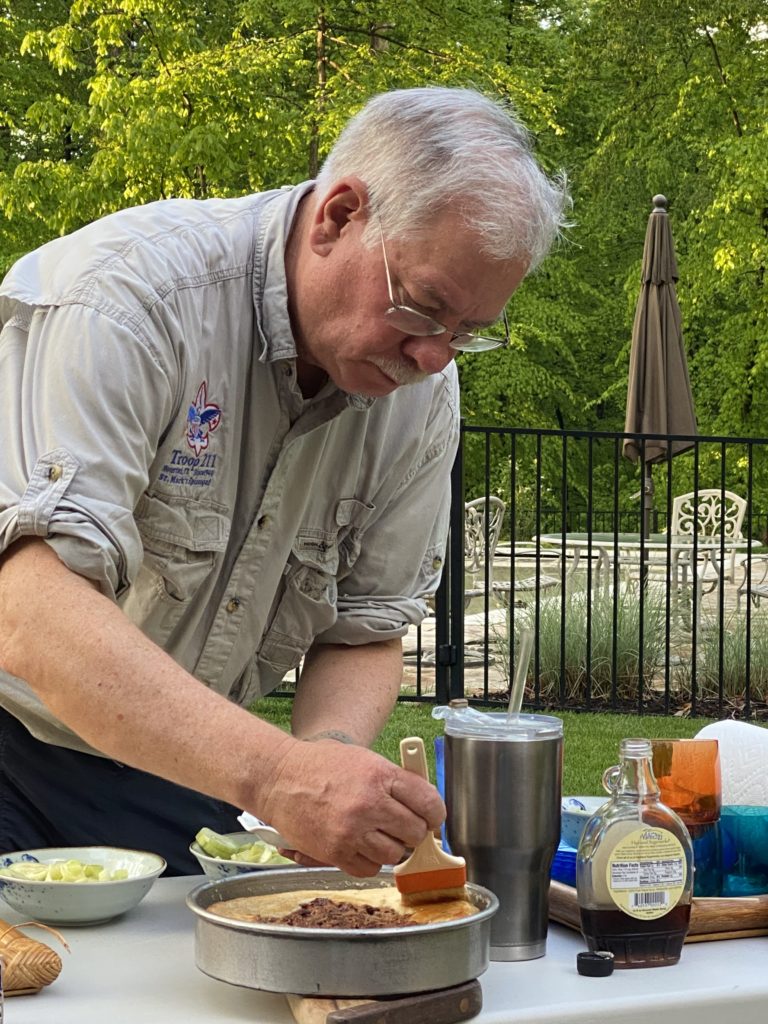 Serve as is or with whipped cream and/or vanilla ice cream.