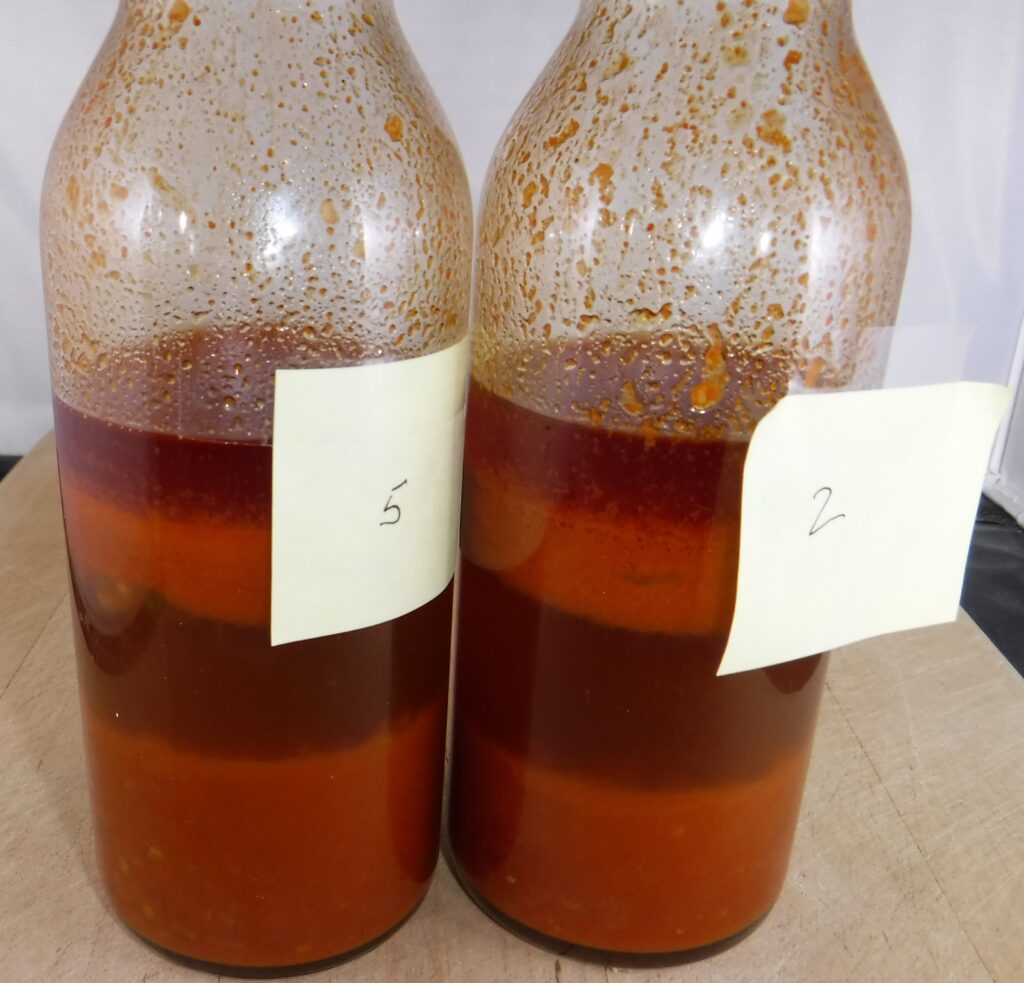 Peri Peri sauce is a hot sauce from Mozambique which is popular in South Africa and Portugal, and has been introduced to the world by the Nando's restaurant chain. It can be made in varying degrees of hotness depending on how many chilies are added. In this case, I made two versions, each of which was half a recipe. The one on the left had 5 Thai bullet chilies and the one on the right had 2 Thai bullet chilies. I served it with Flat Chicken (Flattie) . The general consensus seemed to be that 2 chilies were enough, although I did not find the 5 chili version to be super hot.
Here is a recipe for the two bottles. It is adapted from Braai: The South African Barbecue Book. It needs to be shaken between uses and will last a long time in the refrigerator.
8 cloves garlic, finely chopped
½ cup vegetable oil
½ cup wine vinegar
½ cup lemon juice
½ cup water
2 Tbs. paprika
2 Tbs. Indian chili powder
2 Tbs. salt
Finely chopped hot chilies to taste
Put all the ingredients in a glass jar. Cover and shake until all the ingredients are mixed together and the salt is dissolved. Taste the sauce and decide if you want more chilies in it. It will be good immediately, but even better after mellowing for a few days.