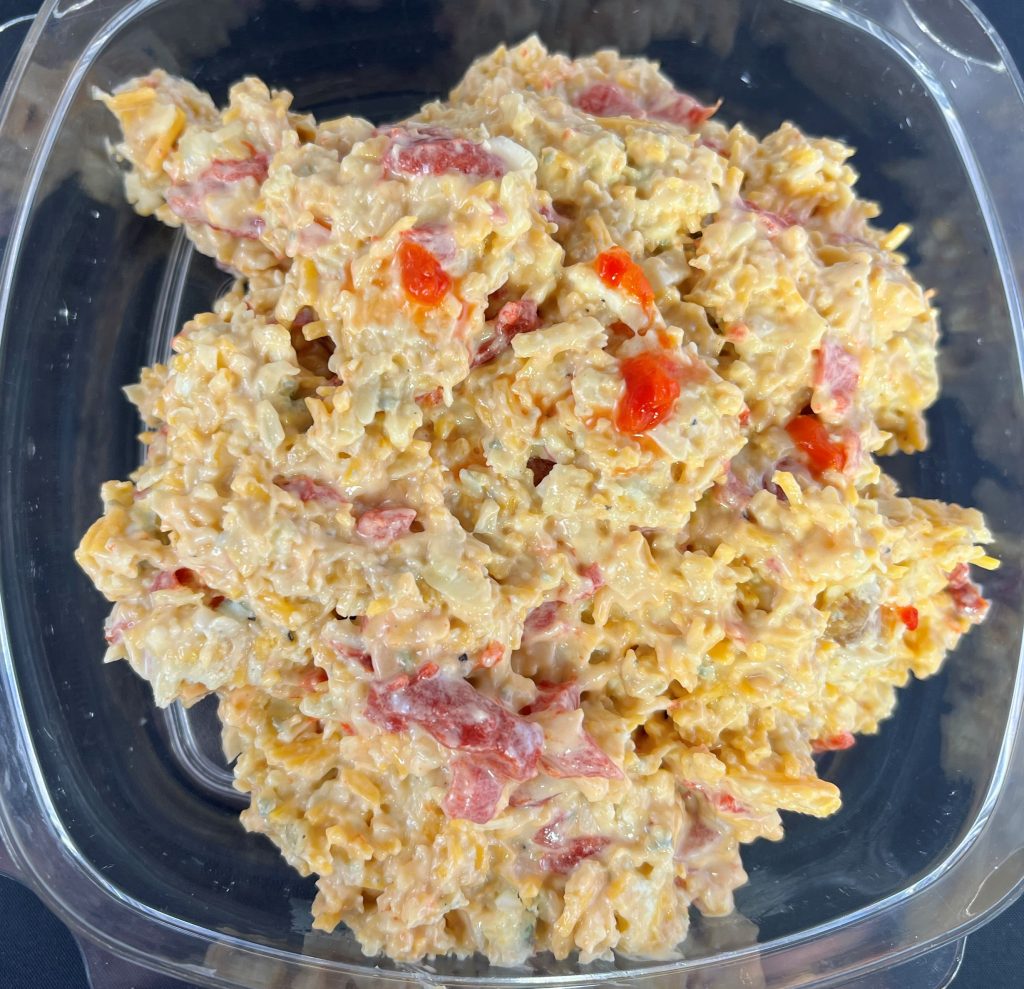 It does not appear to be widely available, but I have found in the supermarket a pimento cheese which includes blue cheese, and I enjoyed it very much. I spotted in Garden & Gun a recipe for blue pimento cheese which was excerpted from Ouita Michel's Just a Few Miles South. My main modification was to cut the quantities in half for what I would need for a household of 2 people. The cheese in the photo is a bit yellower than it should be since I used up some grated yellow cheddar which I had on hand.
A key prep step is to roast a head of garlic before hand. (Heat the oven to 350 degrees. Cut off the top of a head of garlic and put it on a piece of aluminum foil. Drizzle with olive oil and then enclose the garlic with the foil. Roast for an hour. Cool fully before removing the roasted garlic cloves from the skins.)
4 oz. good quality white cheddar, coarsely grated
¼ cup mayonnaise
½ tsp. Worcestershire sauce
½ Tbs. roasted garlic
1 Tbs. shallots or onion, finely chopped
1/8 tsp. freshly ground pepper
4 oz. blue cheese (I like Danish blue for this), crumbled
1 oz. jarred diced pimentos, well-drained
Mix together the cheddar, mayonnaise, Worcestershire, garlic, shallots, and pepper until well combined. Fold in the blue cheese and pimentos until just combined.