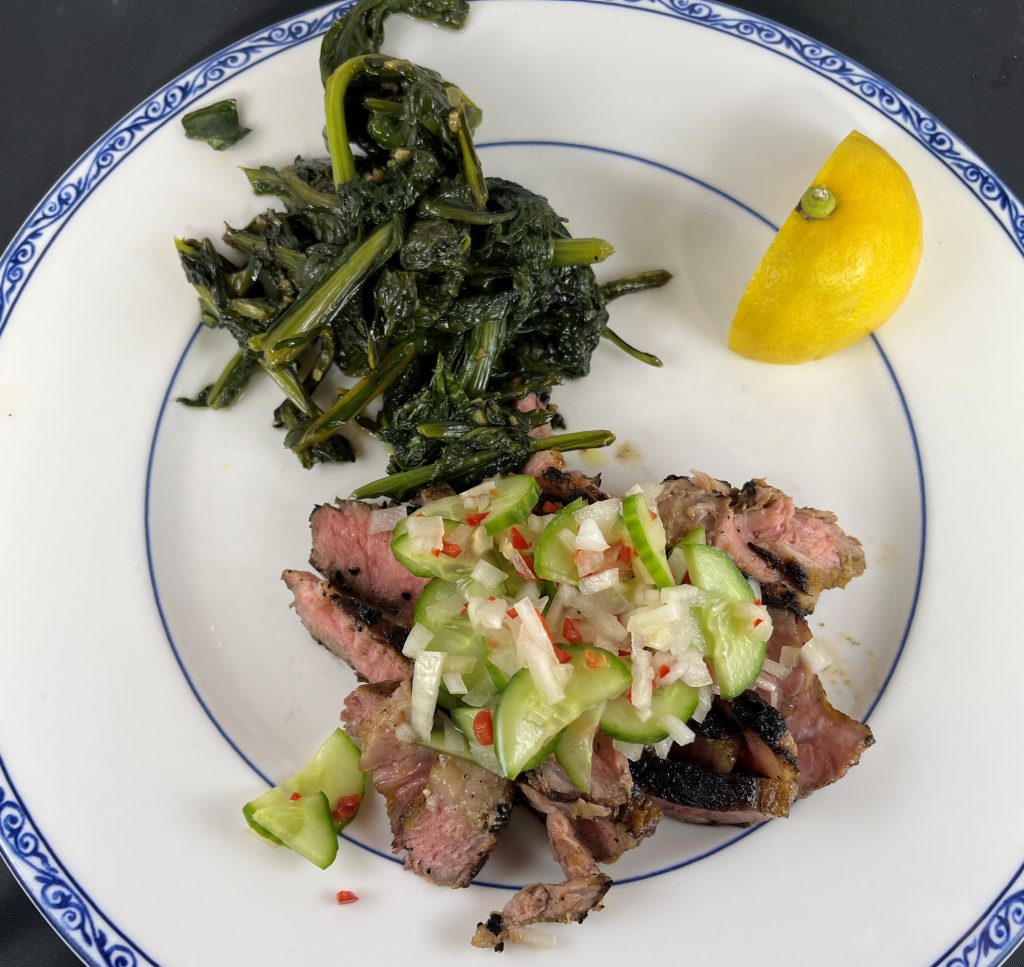 When I was a child, my mother had a large vegetable garden, and we grew and ate some vegetables that I was not fond of, such as beets and the tops (or greens) of the beets. Carol recently made a vegetable dish for herself and had leftover about a pound of greens from the beets. I decided to challenge my bad childhood memories and cook the greens, which I did following the Sautéed Tender Greens recipe in The Best Recipe by the editors of Cook's Illustrated. It was very simple and easy, and yet much better than the boiled greens of my childhood. This will make 2 large or 4 modest servings.
1 lb. beet greens, washed, destemmed, and roughly chopped
2 large cloves of garlic, chopped
3 Tbs. olive oil
Salt and pepper to taste
Lemon wedges for serving
In a large skillet, heat the olive oil over medium-high heat. Add the garlic and cook until fragrant, about a minute. Add the beet greens and cover. Stir occasionally and cook until they have wilted and exuded water. Remove the lid, and continue to cook, stirring occasionally, until the water has boiled off. Season to taste with salt and pepper and serve with lemon wedges.