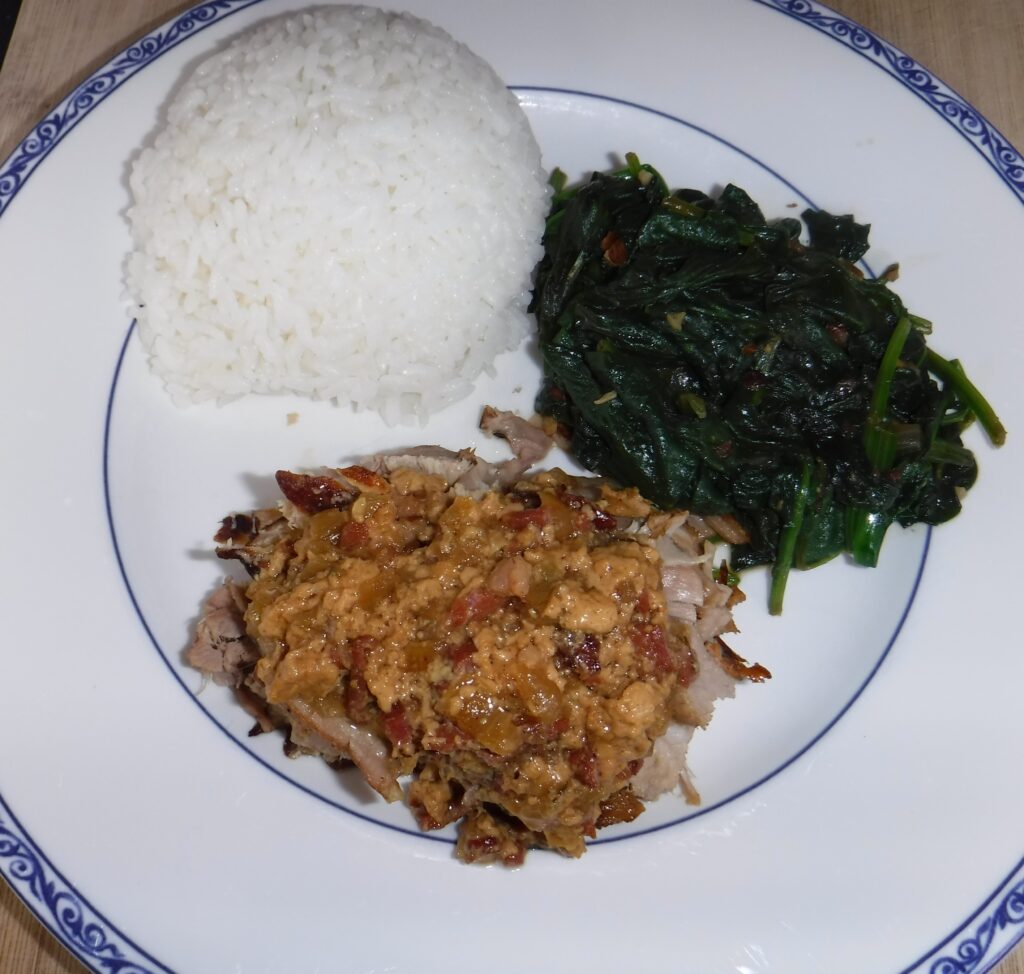 This is a popular dish in Argentina of Italian origins. I served it with Catalan-style Spinach. This takes about 3.5 hours and makes 4 ample servings. This version is based on Argentina Cooks!
1.5 lb. pork loin
2 cups whole milk
2 Tbs. lemon juice
Salt and pepper to taste
1 Tbs. butter
1.5 tsp. olive oil
2 garlic cloves, finely chopped
½ onion, chopped
3 slices cottage bacon, cut into lardons
1 crumbled bay leaf
¼ tsp. dried thyme
1.5 tsp. prepared mustard
¼ cup beef broth
The night before, put the pork, milk, and lemon juice in a ziplock baggie, press all the air out, and marinade in the refrigerator.
The next day, drain and save the milk, and pat the pork dry with paper towels, and season with salt and pepper. Preheat the oven to 350 degrees.
In a large skillet, heat the butter and olive oil over medium-high heat. Sear the pork on both sides and then put it in an ovenproof casserole dish with a lid which just fits the pork. Turn the heat down to medium-low, and add the garlic, onions, and bacon, and cook until the onions are translucent. Then put them in the casserole dish around the pork. Add to the casserole the reserved milk and the bay leaf, thyme, mustard, and beef broth. Cover the casserole and put it in the oven to braise for 3 hours. Check periodically to make sure that the milk is not burning. (If it is, add more milk.)
Remove the casserole from the oven. Skim off any excess fat. Slice the pork, which will be very crumbly, and serve with the sauce.