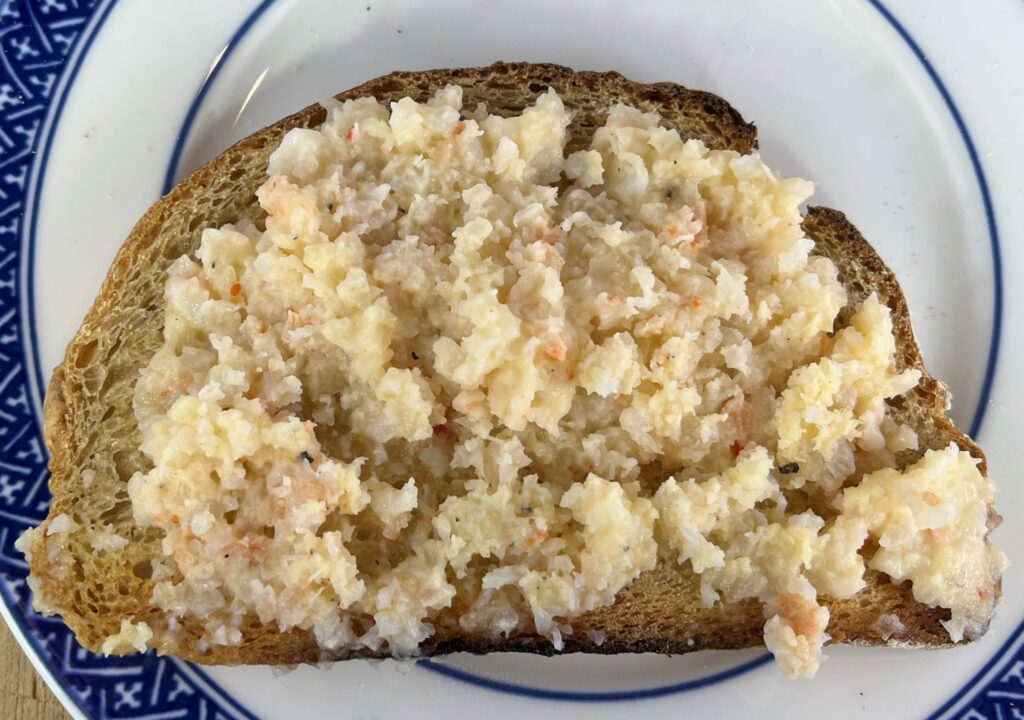 A traditional way to preserve meat and seafood was to cook it and store it in containers (pots) protected from the bacteria and oxygen in the air by a layer of fat. England and Ireland have a number of traditional "potted" dishes, and potted shrimp is a classic. It makes a very nice appetizer or tea party savory with some good toasted bread. This version contains lots of butter, but I have not included the traditional layer of fat on top since I am storing it in the refrigerator.
8 oz. peeled small shrimp
½ cup salted butter
1 shallot, finely chopped
2 Tbs. dry sherry
1/8 tsp. freshly grated nutmeg
1/8 tsp. Aleppo pepper
1 Tbs. lemon juice
Salt and black pepper to taste.
Melt the butter in a medium skillet over medium heat. Cook the shallots until translucent. Add the sherry and cook until the liquid has evaporated and only the fat and onions remain. Add the shrimp. Cook for about 3 minutes until cooked through, stirring occasionally. (Do not overcook.) Put the contents of the skillet in the bowl of a food processor with the remaining ingredients. Pulse a few times to get a coarse paste. Check the seasoning. Store covered in the refrigerator. 30 minutes before serving remove from the refrigerator to let the butter soften.
Serve with good quality toast.