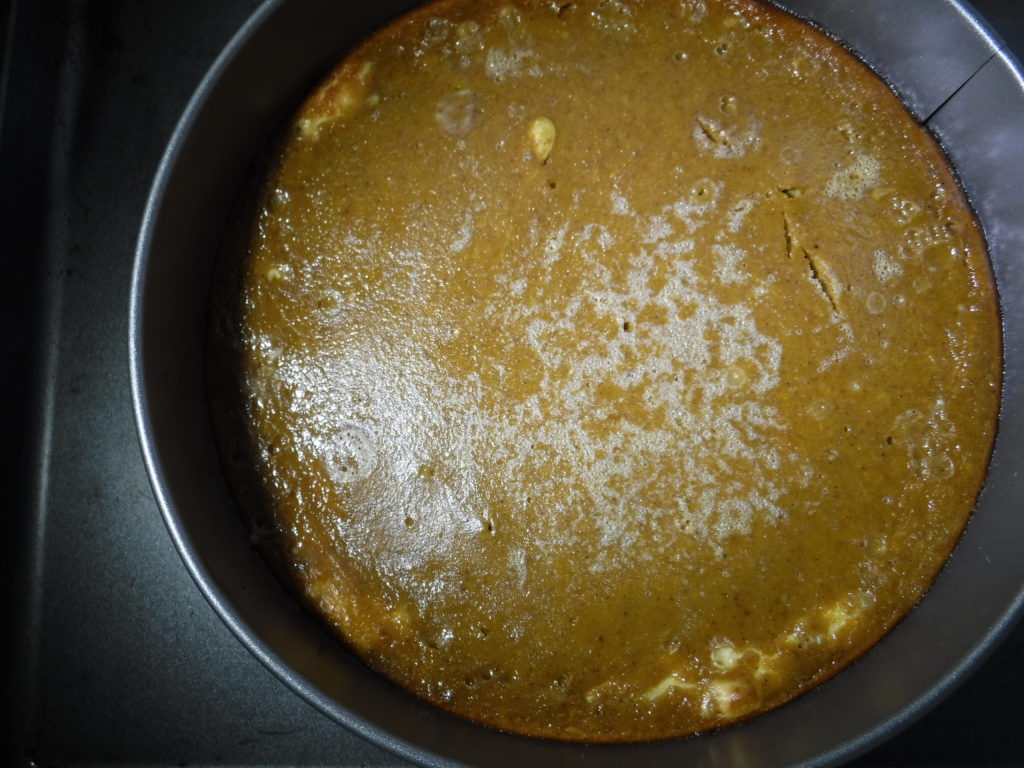 Years ago, one of our standard Christmas desserts was a walnut pumpkin cheesecake from a recipe in the long gone Houston Home &Gardens magazine.  It was a bit of a production, but very good, and someday I will make a post on it.  In the meantime, we had left over pumpkin puree from roasting two pie pumpkins, and I made a pumpkin cheesecake based on a recipe in The King Arthur Flour Baker's Companion, and it was a hit at a recent family dinner.  This has three layers, but each of them is pretty easy.  I made it with a gingerbread crust, but it could also have been made with either a standard piecrust or with a graham cracker crust.
Gingerbread Crust
2 cups crushed gingersnaps (~10 oz. bag)
¼ cup sugar
6 Tbs. melted butter
Cheesecake Layer
8 oz. cream cheese, softened
½ cup sugar
1 large egg, lightly beaten
1 tsp. vanilla extract
¼ cup chopped crystallized ginger
Pumpkin Layer
½ cup sugar
¼ tsp. salt
¾ tsp. ground ginger
¾ tsp. ground cinnamon
¼ tsp. ground nutmeg
¼ tsp. ground allspice
1 cup pumpkin puree
2/3 cup evaporated milk (or light cream)
2 large eggs, lightly beaten.
Preheat the oven to 375 degrees.
Mix together the crushed gingersnaps, sugar, and melted butter.  Spread the mixture into the bottom of a 10-inch spring-form pan, and press down evenly with the back of a measuring cup.  Base for 15 minutes, and remove from heat and cool on a rack.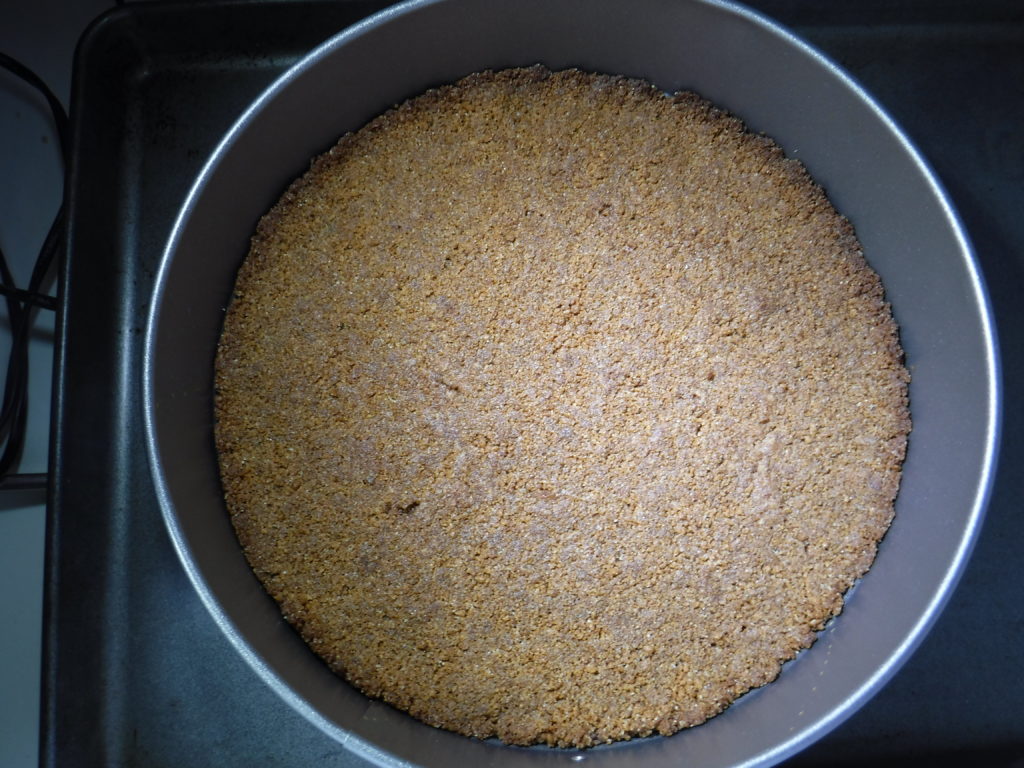 Reduce the oven temperature to 350 degrees.
In a mixing bowl, beat together the softened cream cheese and sugar until smooth.  Mix in the vanilla and crystallized ginger.  Spoon the mixture over the gingerbread crust to form a layer.
In a small bowl, mix together the sugar, salt, and spices.  In a mixing bowl, mix together the sugar-spice mixture, the pumpkin, evaporated milk (or cream), and the eggs until smooth.  Spoon the mixture over the top of the cheesecake layer taking care not to disturb the underlying layer.
Base for 50-60 minutes until set. (An instant read thermometer should indicate 165 degrees at the center when done.
Cool on a rack and serve with whipped cream.