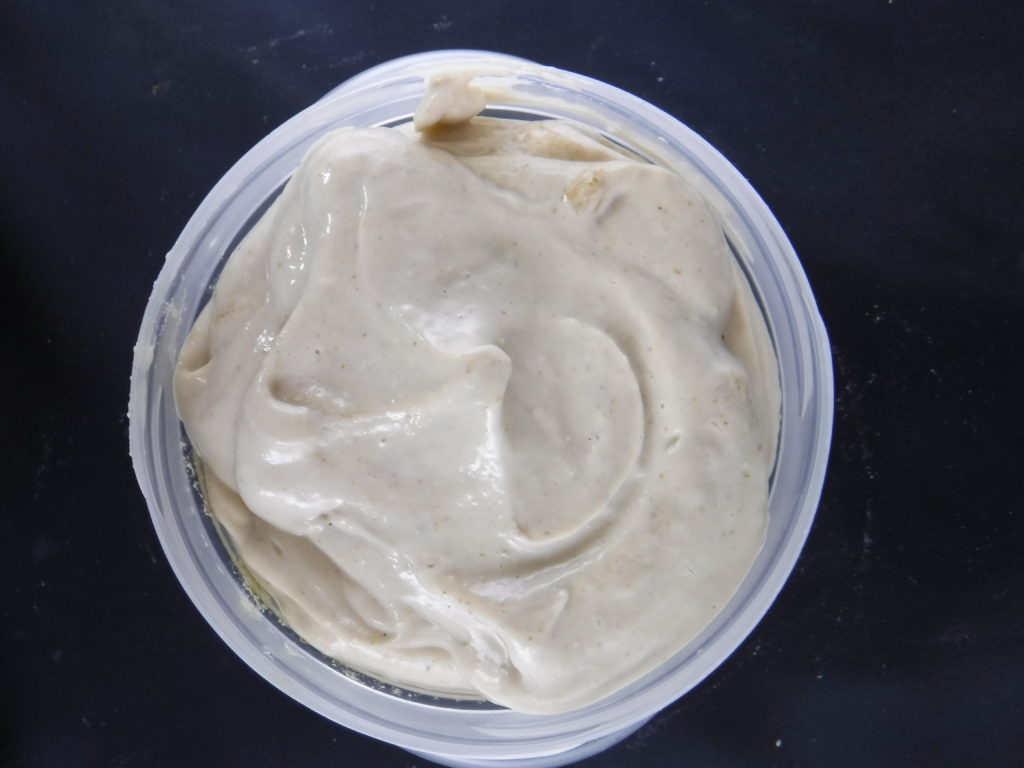 I have made this for hummus and for shawarma sandwiches, and it is quick and easy. This recipe is adapted from Israeli Soul by Michael Solomonov and Steven Cook.
¼ garlic clove (i.e. very little)
Juice of 1 lemon
16 oz. jar tehina
1 Tbs. kosher salt
1 tsp. ground cumin
1 to 1-1/2 cups ice water
Put the garlic in the bowl of a food processor, followed by the lemon juice, the tehina, salt, and cumin. Process until the mixture looks like peanut butter, scraping down the sides if necessary. Slowly add in the ice water, while the motor is running, until the mixture is light and creamy and is a pale beige color.