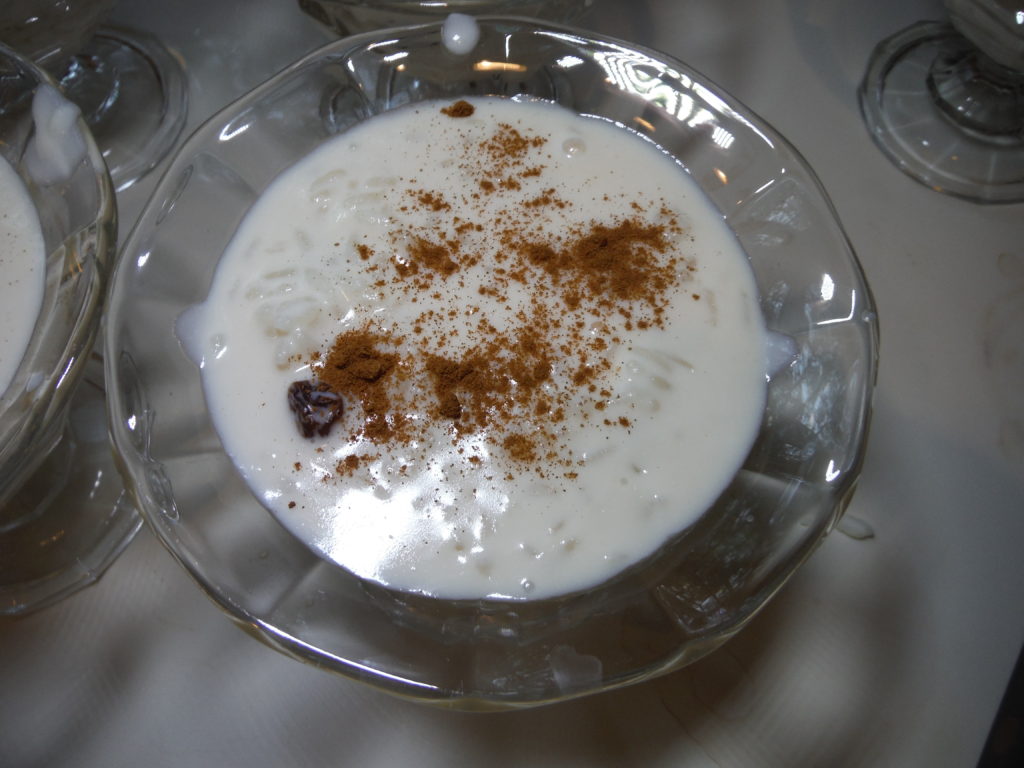 Rice pudding is a real comfort food dessert, and is easy, although a bit time-consuming to make. This is the way I usually make it, which is an adaptation from Cook's Illustrated's book, The Best Recipe. The rum gives a lot of flavor to the final pudding, but it can be omitted if you do not want any alcohol in the pudding. In that case, plump the raisins in apple juice or something similar.
½ cup raisins
¼ cup dark rum (the more flavorful the better)
2 cups water
1 cup medium grain rice (Japanese rice, like Nishiki works well)
¼ tsp. salt
2-1/2 cups whole milk
1-1/2 cups half-and-half
2/3 cups sugar
1-1/4 tsp. vanilla extract
Cinnamon for dusting
Put the raisins in a small bowl, and plump them in the rum.
In a large saucepan, bring the two cups of water to a boil, add the rice and salt, bring back to a boil, and then turn down to a simmer, and cook covered about 15 minutes until the water is nearly fully absorbed. Stir occasionally.
Add the milk, half-and-half, and sugar. Bring back to a boil, and then return to a simmer, and cook uncovered for about 45 minutes, stirring occasionally, and more frequently as the pudding thickens. Remove from the heat, add the vanilla and the rum and raisins. Stir well and put in 8 individual serving bowls or cups. Dust with cinnamon. Cover and chill in the refrigerator before serving.