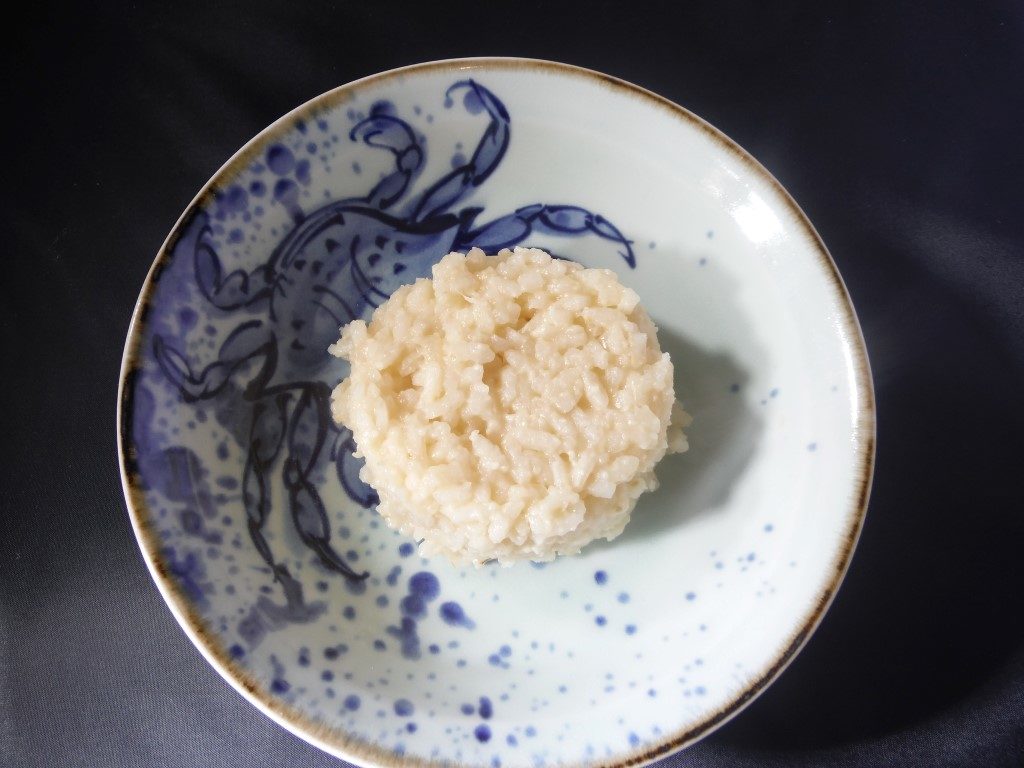 As discussed in another post, I was making Julia Child's Supremes de Volaille aux Champignons (Chicken Breasts with Mushrooms and Cream), as adapted for a sous-vide cooker, and she suggested serving the chicken with risotto. Risotto has always seemed to be too much work, and too finicky, but an article in www.thekitchn.com insisted that it was not really that hard, and in fact the need to stir it frequently was actually soothing. This is an adaptation of the risotto on that website. A key point I learned was to have a pot of simmering stock to use in the risotto rather than cooling the risotto constantly by adding chilled or room temperature stock.
2 Tbs. unsalted butter
Pinch of salt
1 large shallot, finely chopped
2 cups Arborio, carnaroli, or vialone nono rice
½ cup dry white wine
6-8 cups low sodium chicken broth, warmed in a separate sauce pan
1 cup finely grated Parmesan cheese
Melt the butter in a large saucepan. When hot, add the shallot and the salt, and saute until translucent. Add the rice, and stir to coat all the grains with the hot butter. Cook for a couple of minutes until the rice smells toasty. Add the white wine, stir well, and cook until nearly dry. Add the chicken broth, a ladle-full at a time, to the pot, stirring well after each addition. When each ladle-full of broth has been absorbed, add the next ladle-full and continue to stir. This gradual addition of the broth and the stirring is what releases the starches from the rice to create the creamy texture of risotto. Continue to add stock and to stir until the rice grains are cooked to al dente (i.e. with a little chew). When the rice is ready, stir in the grated parmesan and serve immediately.
I will probably later make some variations with add ins like mushrooms, etc. This plain risotto did go very well with the chicken with mushrooms.